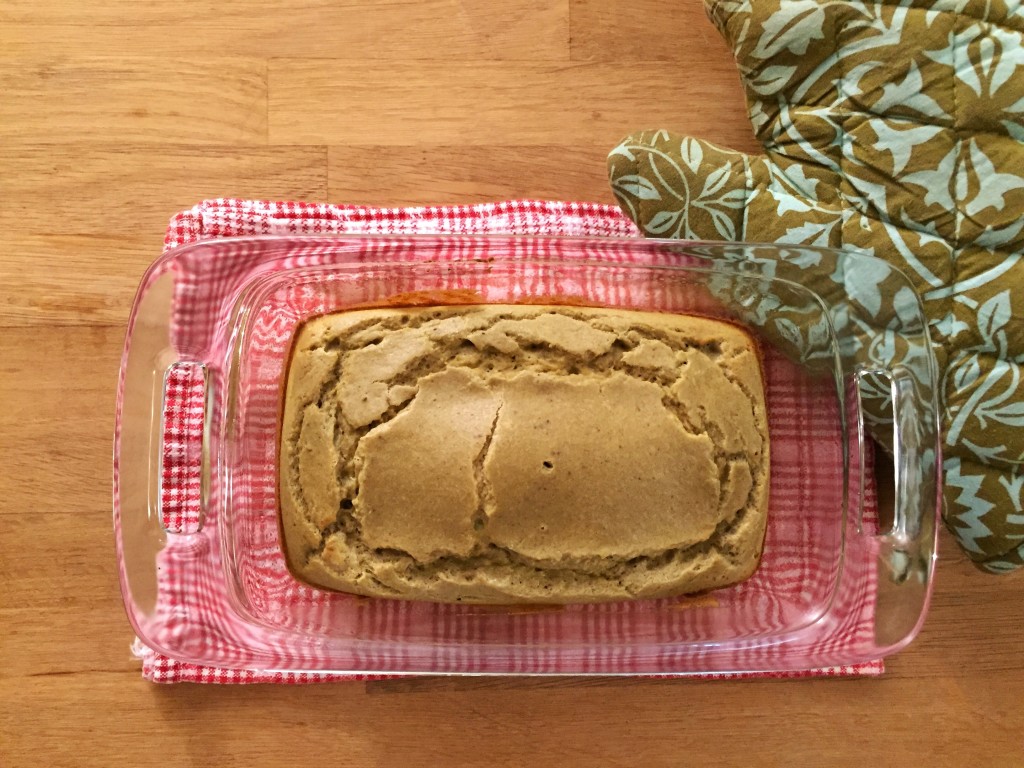 If having bread on a Paleo diet just seems impossible, sweet bread might seem particularly insane—especially in five ingredients! Is that even possible? And will I have to sell my soul to the devil to make it taste good?
Surprisingly, there are plenty of recipes and Paleo-specific products that can help you whip up a compliant loaf. Some may argue that this is not really bread, and arguably not the sweet bread mom used to make, full of cinnamon or bananas, with a "healthy" sprinkle of sugar on top. The kind of bread best slathered with sweet, salty butter, all melted into those spongy craters on a fresh slice.
Butter … <sigh>. Another thing you can't eat on the Paleo diet. Oh bother.
This week I was inspired to make not one—but two—5-ingredient paleo recipes! After researchig far and wide for inspiration for this week's post, I found a recipe for whipped cinnamon paleo "butter" on the Delicious Obsessions blog. My taste buds started dancing at the thought. SOLD.
So I needed something basic to pair with my "butter". All I could think of that I wanted to eat with it was a warm, fresh-from-the-oven bread. I thought recreating a banana bread would make sense, until I learned that they aren't considered truly Paleo. What?! Fruits that are high in sugar are usually a no-no.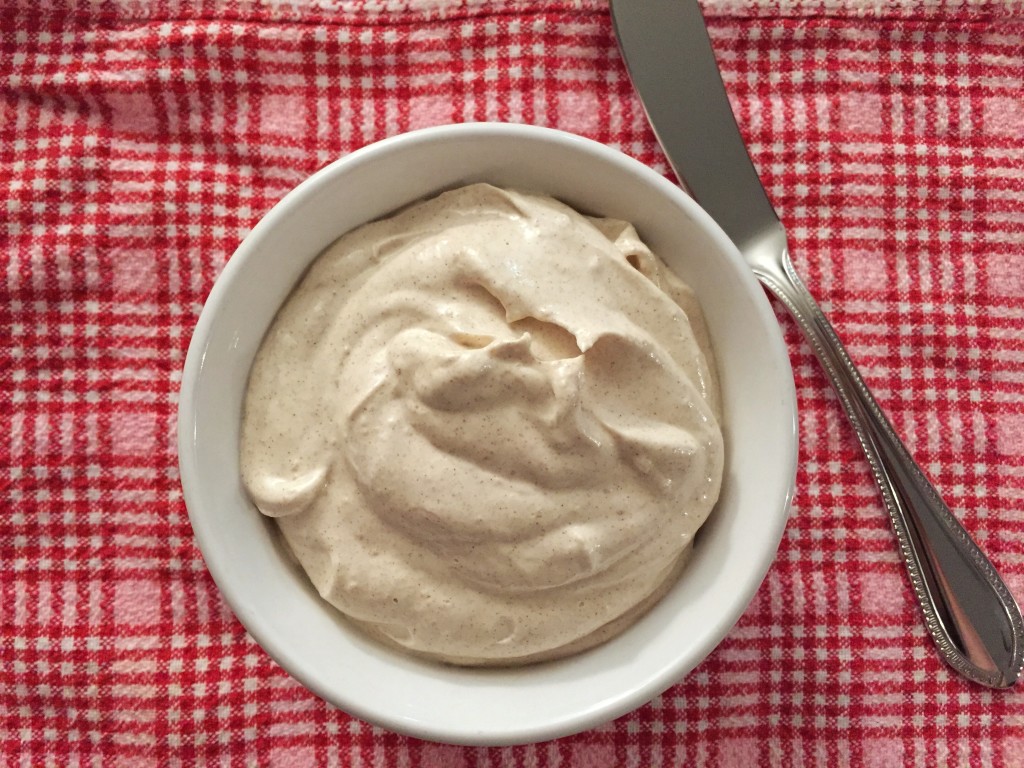 But an acceptable swap for bananas are plantains. Greener, unripe plantains can be used much like a potato, yielding plantain chips, curries or mofongo. Yellow are a balance of sweet and starchy. Black, overripe plantains are sweet—much like regular bananas. Very good to know as you start experimenting with swapping them into various recipes!
I found quite a few Paleo plantain bread recipes, so I picked one on Paleohacks with a few, simple ingredients. It called for green plantains to make a more traditional bread. I wanted sweetness, so I went with yellow-ish, but not completely black, so it wouldn't be overly sweet. Plus, I increased the salt a tiny bit.
I was pleasantly surprised on both counts. The bread looked like,  well, a proper sweet loaf of bread. The texture was a little on the dense side, a little (slice) goes a long way. As I pulled it from the oven and poked into it with my cake tester to see if it was done, I marveled at how the top looked like the traditional brown, cracked bread tops.
And the butter! It looked and tasted like whipped butter, though it was pretty rich—so, again, a little goes a long way. It melted perfectly over the bread. I could just imagine pouring into the holes of the sweet potato waffles I made in November.
The best part is: Both the bread and the butter were almost too easy to make. Throw almost everything in in a blender or food processor, mix it up, stop and add the rest. So easy… a caveman could do it!
Yes, I'm looking at you, Crossfit fanatic. I feel like I have a little leeway to poke fun, 'cause cause I'm married to one of you! And even he said it satisfied his sweet tooth. (And that's saying something..!)
Paleo Plantain Bread with Whipped Cinnamon "Butter"
You can easily adjust these recipes to suit your taste. Taste and adjust the honey, cinnamon and salt as you mix up the butter for sweetness or saltiness as you prefer. For a less sweet bread, use green plantains. And remember: It's all relative with anything paleo in terms of sweetness! Even black plantains will not offend a sweet tooth, while if you've weened yourself off the white stuff you might find it too much.

NOTE TO EATERS: No souls were sold during the baking of this bread.

For the bread:
3 black plantains, peeled and sliced
5 eggs
1/3 cup coconut oil
1/2 teaspoon salt
2 tablespoons coconut flour

Preheat oven to 350 degrees. Prepare a baking loaf pan by either greasing it with coconut oil or lining with parchment paper. I found the bread stuck when using the coconut oil, so I highly recommend parchment paper.

Add the plantains, eggs, coconut oil and salt to a blender, food processor or Vitamix. Process on high till all ingredients are blended smoothly. Stop and add the coconut flour. Process to incorporate the flour.

Pour the batter into the greased or parchment lined pan. Bake for 35-40 minutes, or until a toothpick or cake tester poked into the center comes out clean.

For the butter:
1/2 cup ghee
1/2 cup coconut oil
1 tablespoon raw unfiltered honey
1 teaspoon cinnamon
sea salt, to taste

In a mixer with a wire whip attachment, whip the ghee and coconut butter together until light and fluffy. Add the honey, cinnamon and salt to taste.