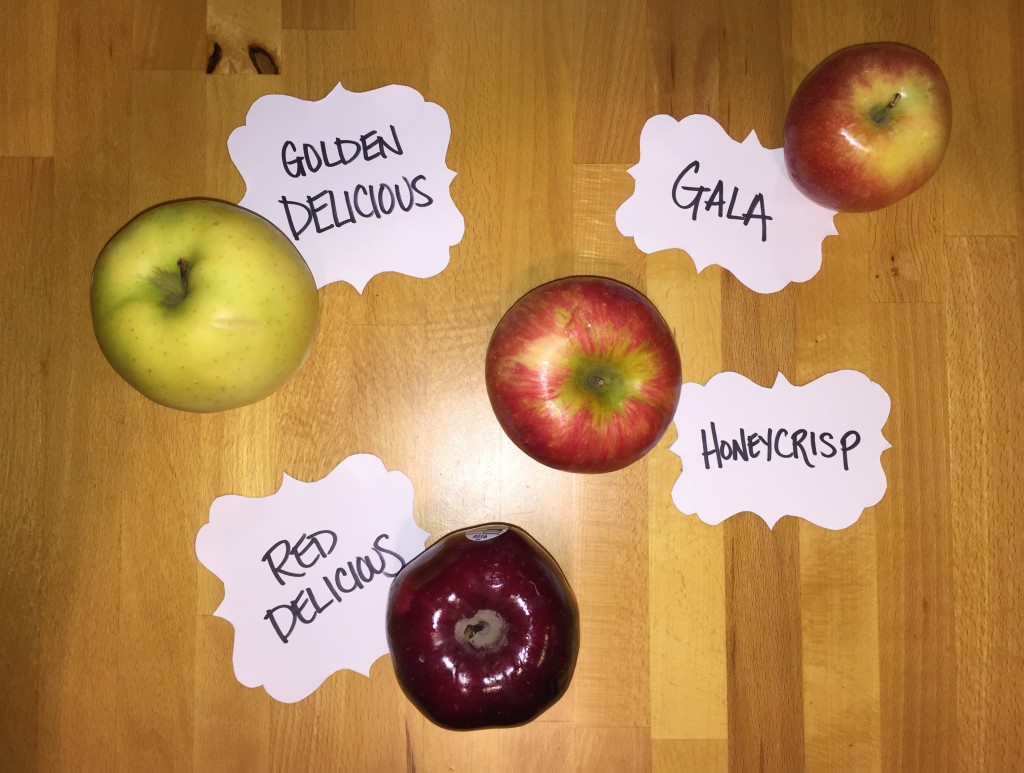 While everyone is crushing on pumpkins, we're mooning over apples.
Sure, the coffee shop isn't serving up just what the doctor ordered in latte form … but that pumpkin spice brew has nothing on cold or hot apple cider with a side of fresh doughnuts.  (Yeah, we're throwing shade all over pumpkin.)
We imagine if the autumn air beginning to settle into the mid-Atlantic region had a flavor, it would taste like a Honeycrisp. But before you head to your local grocery store in search for one of those, or the standard McIntosh, Red or Green Delicious, Jonagold or Granny Smiths, consider a local orchard and open the apple flood gates. There you can get your hands on some heirloom varieties, like Newtown Pippin (a fave of America's first president), Esopus Spitzenburg (which grew in Thomas Jefferson's garden), Cox's Oranga Pippin, Arkansas Black or Pitmaston Pineapple.
There are plenty of apple orchards a short drive away from Washington, D.C. in both Maryland and Virginia. One of our favorites is Homestead Farms in Montgomery County, MD, where the Allnut family has been farming since 1763. Virtually anywhere you live in America, local apples are grown — find one near you on Pick Your Own's website.
Once September hits, apples start coming into season … and what's in season changes week-to-week. There's only one thing harder than selecting when to go apple picking, and that's selecting which apples to pick. The reality is that it all depends on what you're planning to do with them. Are you baking a pie? If so, do you want a firm filling that keeps its shape or a soft filling that falls apart when you bake it? Are you eating them raw? If so, do you want sweet or tart?
But before we delve into a few varieties and their characteristics, let's have a quick history-slash-botany lesson!
Most of us all grew up learning about Johnny Appleseed (Thanks, Disney!) But, as it turns out, apples were an integral part of the American story. As part of the land grants of the 1700's, settlers were required to plant at least 50 apple trees. In these early colonial days, apples weren't like the sweet-tasting ones we'd recognize from our modern produce aisle. They were mostly bitter, sour tasting apples used to feed livestock and produce hard cider (yes, Johnny was a bit of a lush).
Yet every now and then, an apple would sprout from a tree with unique qualities. This is where the botany lesson comes in: Apple seeds contained within the fruit are not "true to seed" of the apple you're tasting. These seeds are a unique combination of the mother tree and the father tree. If you really like an apple, you have to clone it using a method called grafting. In other words, take a snippet from the original and incorporate it into living roots. As the colonialists became pioneers, pushing out into the American territories, the number of apple varieties sky rocketed into the thousands. Virtually every farm or town had its own named after it.
So how is it that we now only have a handful of common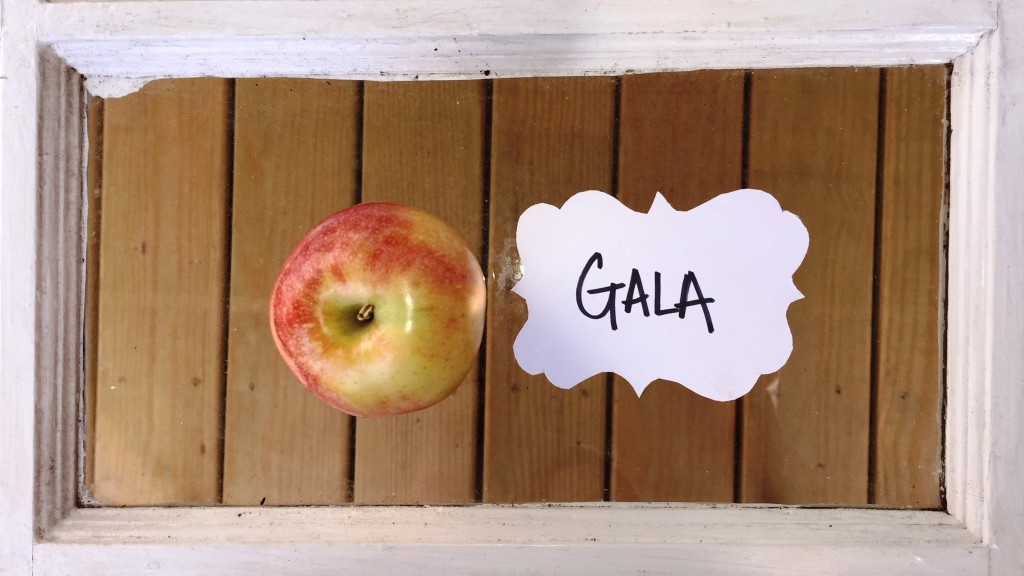 apples? It's like any other heirloom fruit or vegetable's story. As farming became more industrialized, a few "favorites" made it to the top of the list. Some because of taste, others because they were easier to grow and store. Some varieties fell into obscurity. One example is the New Jersey native Harrison apple. Renowned for it's champagne-like cider, it disappeared after prohibition and was thought to be extinct.  It was recently discovered hiding out on the lands of an old cider mill. Any cider-loving enthusiast has got to love that story! Thankfully, there's been a resurgence of people like heritage apple enthusiast John Bunker whose passion is re-discovering and saving these now-forgotten varietals.
Now — on to picking!
First, check out this great resource on how to pick the perfect apple. The top five varietals are listed by use: baking, eating, butter and sauce-making, or incorporating into salads. With so many varieties, there's a ton of options! We hit a local big name grocery store to see what apples were commonly available. Here are seven we found:
Of course, your local orchard probably has some interesting varietals, perhaps even some unique heirlooms. After all — there are about 7,500 different kinds of apples! Many varietals have these common apples as ancestors or parents, as they were used in their original cultivation. If you're planning an apple picking day this Fall, do your research! Check out which varietals the orchard has available and when.
At Maryland's Homestead Farm, you'll find:
Aztec Fuji apples are the latest in the Fuji apple line, a hybrid developed at the Tohoku Research Station in Japan.  They're sweet in flavor with a crisp crunch.
Suncrisp apples are sweet, but mildly acidic. Don't eat them too early (after January 1st is best!) in the season or that acidic quality will be overpowering. Slightly dense, but juicy enough to deliver interesting flavors.
Cameo apples are one of Amy's favorite fresh-eating varieties, and Homestead Farms is where she was introduced to them. It originated as a seedling, and is thought to have Red Delicious heritage. The flavor is described as slightly bland with a hint of pear, but with a lot more crunch than its relative.
Or drive through the Shenandoah Valley in Virginia, and you'll find Abemarle Ciderwork — home of Vintage Virginia Apples. Their selection is super impressive, and the list is long. From A (Adam's Permain, dating to 1826) to Z (Zabergau Reinette, a dessert apple hailing from Germany) … you'll surely find something that piques your interest. Give them all a try! And if you're curious about their history, ask the people who own or work the orchard.
Each apple has it's own story to tell … and it's one told most deliciously when you know the best way to eat it.