Of all the roots, ginger might be the most versatile. It adds a kick to savory dishes and a bite to sweet desserts. It's great in a cocktail, pickled with sushi or baked into bread.
Perhaps you remember the three course raw meal we made a while back? Not only did April's Thai-coconut curry feature ginger, but my dark chocolate non-brownies also had the shredded root on top. Then there was my sweet tomato chutney with an added kick of ginger. I still have a container of it in my freezer waiting to be thawed. It's calling my name right now …
But we're not here to chat about the contents of my freezer!
We're talking about natural immunity boosters. So, good news! Ginger not only has culinary super powers, it also has a slew of health benefits in addition to helping to fend off colds.
The most well known benefit may be its tummy taming abilities. Whether you're motion or sea sick, have a migraine induced ache or have morning sickness from that bun in the oven, ginger helps. Growing up, I was often given ginger ale to sooth an upset stomach. But the crazy thing is most ginger ale bought at the grocery store contains little to no actual ginger. I found this easy recipe for making a ginger syrup, which when added to sparkling water, will actually help tame your tummy.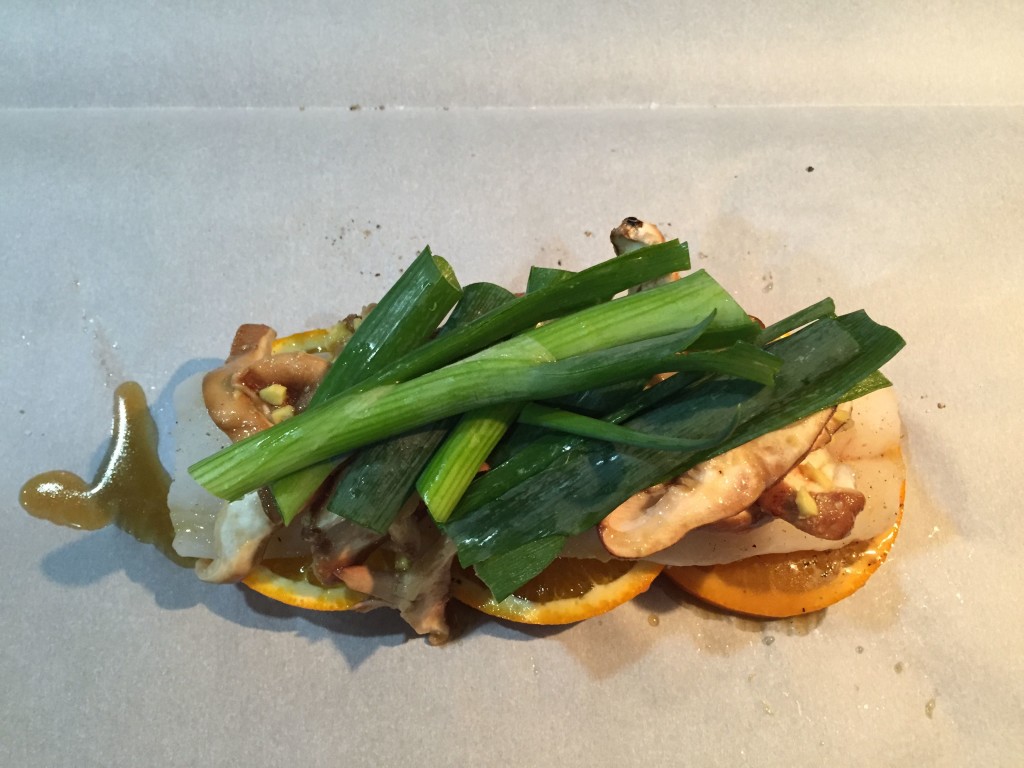 Ginger is also a proven pain reliever, thanks to its anti-inflammatory properties. If you feel a migraine coming on or menstrual cramps hit, sip a ginger tea.  Because of this property, it also helps alleviate the symptoms of rheumatoid arthritis and osteoarthritis. In fact, it's more effective than ibuprofen as an arthritis treatment without the stomach inducing side effects.
And let's not forget the immunity boosting powers packed into this root! Ginger helps break down toxins found in the lymphatic system, keeping you free and clear from build up that could lead to infections. So the next time you feel a tickle in your throat or a stuff in your nose, take a little ginger. My husband found this great tea recipe, which I've made this winter and had great results. The combination of lemons, raw honey and fresh ginger will put the kibosh on whatever crud is starting to take over your body.
Of course, the best way to boost your immunity with ginger is to make it a permanent part of your pantry. I love to grate a little into veggies at dinner, like green beans or Brussels sprouts. You can candy it, pickle it and even make essential oil out of it. Sip on one of the ginger teas linked above before bed, or throw a piece of ginger into your morning green juice.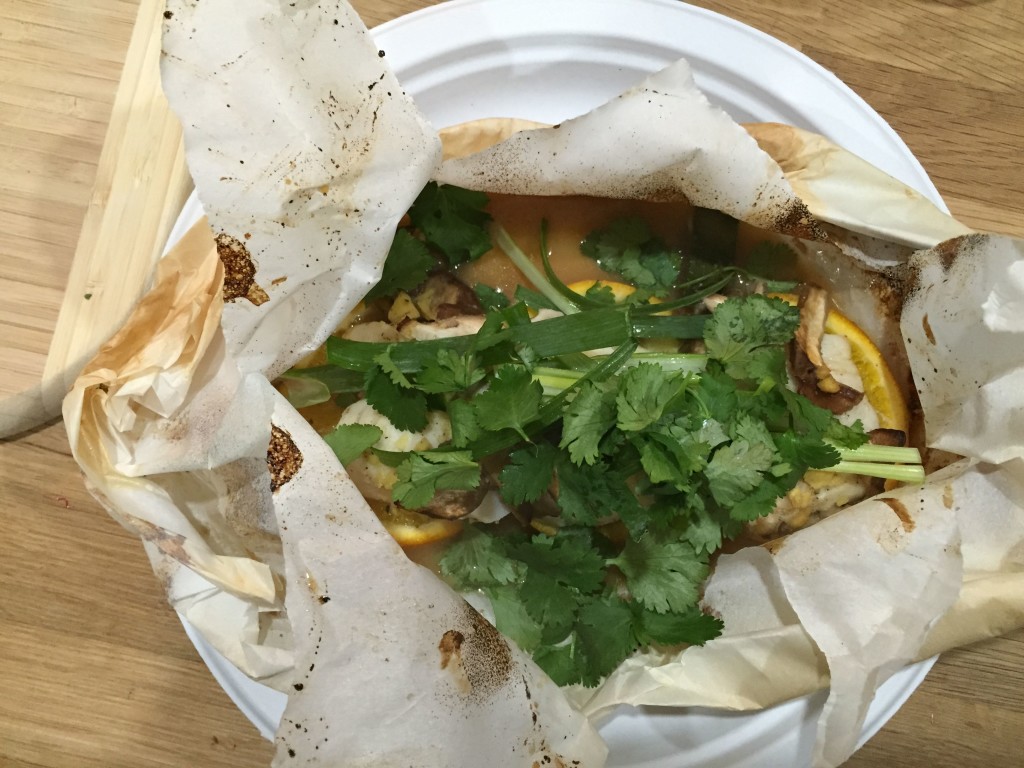 Remember, fresh is always best. You can buy ginger root at almost any super market or you can add it to your garden or houseplant collection. I've found that the best way to store it is to seal it in a container (either a plastic Ziploc bag or tight-lidded glass container) in the fridge. Simply slice off pieces, as you need them.
The month leading up to this post has been one of challenges. My husband and I went on Whole30, a 30-day elimination diet rich in vegetables, proteins and good fats. Sugar and any substitutes were out. Processed foods were out. We had to get creative! I looked up a lot of recipes with ginger that were compliant with our diet. I tried mushrooms with cashews and chicken drumsticks. I settled on a version of a paleo fish in parchment paper. Very yummy and easy to prepare and clean up!
Oh … did I mention that we're also renovating our kitchen this month? Yikes! With all the stress, I may need more ginger tea to sip.
Citrus Ginger Fish In Pouch

This recipe is heavily inspired by one I found on nom nom paleo. You can use any white fish, as they tend to steam the best in parchment pouches. Salmon may also be a great substitute! This would also be good with cauliflower rice (or rice, if you're not avoiding) to soak up all the yummy sauce.

To make two servings:

2 tablespoons coconut aminos, or soy sauce
4 teaspoons freshly squeezed orange juice
2 teaspoons rice vinegar
2 teaspoons fish sauce
1 teaspoon sesame oil
2 teaspoons fresh minced ginger (grated works best)
4 fresh shitake mushrooms, thinly sliced
2 fish fillets (tilapia, cod, snapper, salmon … the list goes on)
kosher salt
ground pepper
6 thin orange slices
2 green onions, trimmed
bunch of fresh cilantro, minced for garnish
2 green onions, sliced for garnish

Preheat your oven to 450 degrees. Combine the coconut aminos (or soy sauce), orange juice, vinegar, fish sauce and oil in a small bowl. I find a little whisk works best. Add the mushrooms and ginger.

Place a large sheet of parchment paper on your work surface. Place three orange slices in the middle of one side of parchment paper. Tip: you can fold the paper in half, unfold and use that fold line to guide the placement of the ingredients.

Pat the fish dry and place on top of the orange slices. Lightly season both sides with salt and pepper. Spoon the mushrooms and sauce over the fish. Place the longer green onions on top.

I found this great video demonstrating a method to fold the pouch. You can use an egg wash along the three edges on the side with the ingredients. This wash will seal in the sauce as you fold the other side of the paper over. Then, begin to fold the corners in, creating a semi-circle edge of folds.

Place on a baking sheet and cook for 10-15 minutes, or until the fish is cooked through. When done, cut or tear the pouch open. Add fresh cilantro and chopped green onions before serving.
Want to try your hand at making broth? Sign up for our newsletter, The Peppercorn Press, and you could win a copy of Sally Fallon Morell's latest cookbook, Nourishing Broth. Entries will be open through the month of February.  The winner will be announced in the March edition.