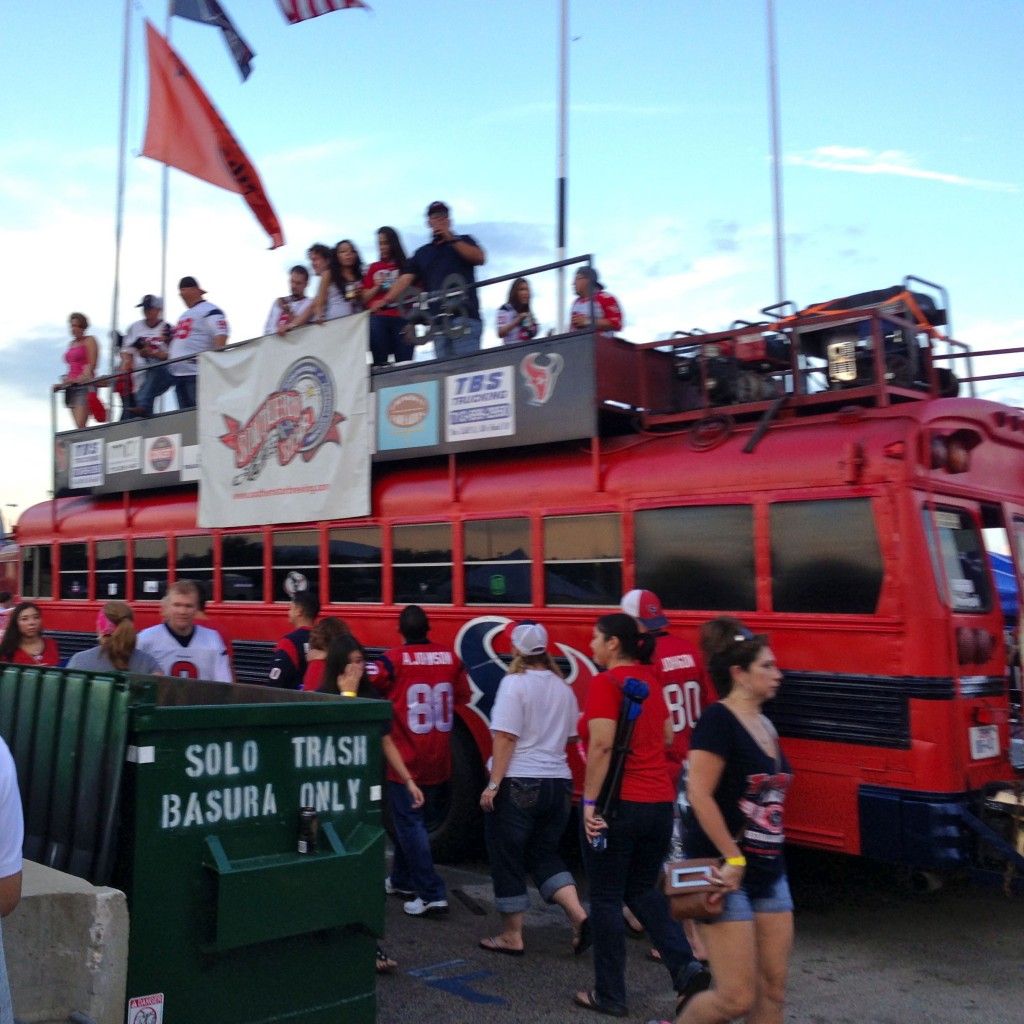 Summer is winding down as we ease our way into fall. For some, that can be bittersweet. The end of beach season, kids going back to school, cooler temperatures – these aren't bad things, necessarily, just not so fun. The best thing to do is to focus on the positive.
Baseball playoffs are around the corner!
Football season is about to start!
Even hockey is close!
I love sports — Pittsburgh sports, to be exact. I bleed black and gold. I'm finally celebrating an end to 20 years of losing Pirates' baseball seasons. And I own number 99's jersey, the same number a certain bearded Steelers' defensive end sports while mushing guys aside on the gridiron.
Every Sunday during football season, my husband and I put on our respective jerseys (he's a fan of the Texans), and kick back at a neighborhood bar or on the couch with the cats. It's tradition, and we love it. There's drama, excitement, the joy of a win … or the sorrow of defeat. And during it all, we're munching on food and sipping on ice cold drinks.
This year, I'm stepping up my game. We've got tickets to see the Steelers game for my birthday this fall, and we're hosting our first tailgate. It's a parking lot party, y'all!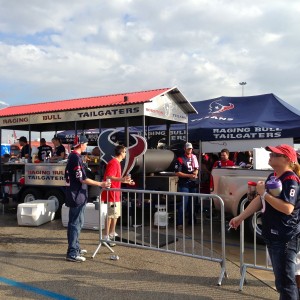 Most of you Eaters out there have been to one. Before, during or after a game, imagine a parking lot packed full of parked cars and trucks, opened up in the back (hence the "tailgate") and people milling about everywhere. It's about grilling, drinking, and bonding with other fans. Games, like cornhole or washers, are set up, eliciting laughter or trash talk. It can be hot and humid, or freezing. Even snowing! It's all part of the experience.
You can tailgate almost anywhere, for almost any event and with almost any size party. I often see little tailgates set up in the parking lot of outdoor pavilions before a concert, with simply a few beers and light food. And then there's the opposite. Jimmy Buffet rolls into a concert pavilion near our house in Virginia every summer … and the Parrotheads follow large, partying out of their RVs with full spreads.
Word of warning: Before you show up with all your food and gear, double check with the venue to verify their tailgating rules. I had invited everyone in my rolodex to a minor league baseball game when I thought to call the ticketing office. They didn't allow open flames, so no grill. They also didn't allow alcohol. There goes the party!
Here are some tips I've learned so far, which I intend to apply to my tailgate: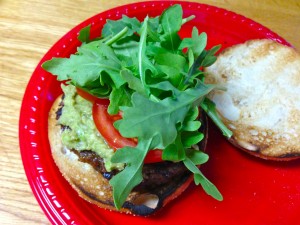 Theme your food and drinks around the team you're rooting for or the band you're seeing. What beers are local to the area? Are there particular foods that the city is famous for? In Pittsburgh, they drink Iron City Beer and eat pierogi. In Houston it's beef — marinated and grilled — washed down with a Shiner.
Prep as much as you can before the party. Remember, you're partying out of your car! Even if you bring a table to set up, space will be limited. And there's no sink. Foods like salads, sides, finger foods and dips can all be done ahead of time. On-site, spend time preparing the star of your meal – stuff on the grill! That said, even grilled foods, like the bacon-wrapped shrimp below, can be prepped ahead of time.
Don't forget the essential gear! Coolers with plenty of ice, popup chairs, a table or two and, of course, the grill. Remember to fill the propane tank or grab the briquettes, too. And of course, gear yourself out as well. Wear the colors, the band shirts, everything: Today is the reason you bought that stuff!
Make sure you give yourself plenty of time.  If it's a popular venue for tailgating, be aware. Heinz Field tailgaters in Pittsburgh start showing up by 8:00 a.m. the morning of the game. And don't forget cleaning up. Get started early — you don't want to be late to the game!
So, I have a challenge on my hands! But with all these little tips, it should be a breeze. There are plenty of web sites and forums out there that will help you with planning. You can even hook up with other tailgaters through these sites. Join forces! You're all there for the same reason.
To get you started, here's a super yummy recipe for bacon-wrapped shrimp on the grill. They're great for any tailgate: bite sized, a little spicey, and bacon! My Houston-born-and-raised husband inspired this grilled treat. We served these up to some friends along with some bacon-jam topped burgers during a faux-tailgate we hosted at our house. They were crowd pleasers!
Bacon Wrapped, Jalapeno and Cheese Stuffed Shrimp
I found this recipe on Serious Eats. The author was trying to recreate an appetizer from a local Houston area chain, Pappasitos. The verdict is YES: It's a winner!

2 pounds large shrimp, peeled, deveined and rinsed
2 teaspoons garlic powder
2 teaspoons paprika
2 teaspoons ground black pepper
½ teaspoon cayenne pepper
2 ounces Monterey Jack cheese, cut into thin strips
3 jalapenos, halved, seeded and cut into thin slices
1 pound bacon, halved
¼ cup butter, melted
1 lime, quartered

Mix together the garlic powder, paprika, black pepper and cayenne pepper. In a separate bowl, toss the shrimp with ¾ of the mixture, coating evenly.

To stuff the shrimps, cut a slit in the base of the shrimp that is about ¾ long as the base. Put a jalapeno slice and a chees slice into the slit. Wrap the shrimp with half a slice of the bacon.

Thread shrimp onto toothpicks one-by-one or a bunch on a skewer. Season with the rest of the spice mixture and brush lightly with the melted butter.

Fire up the grill and allow to preheat for about 5 minutes. Oil or spray the grilling grate with non-stick spray to ensure the shrimp wont stick. Grill the shrimp skewers over high heat about two to three minutes on each side. Remove and serve with lime wedges.