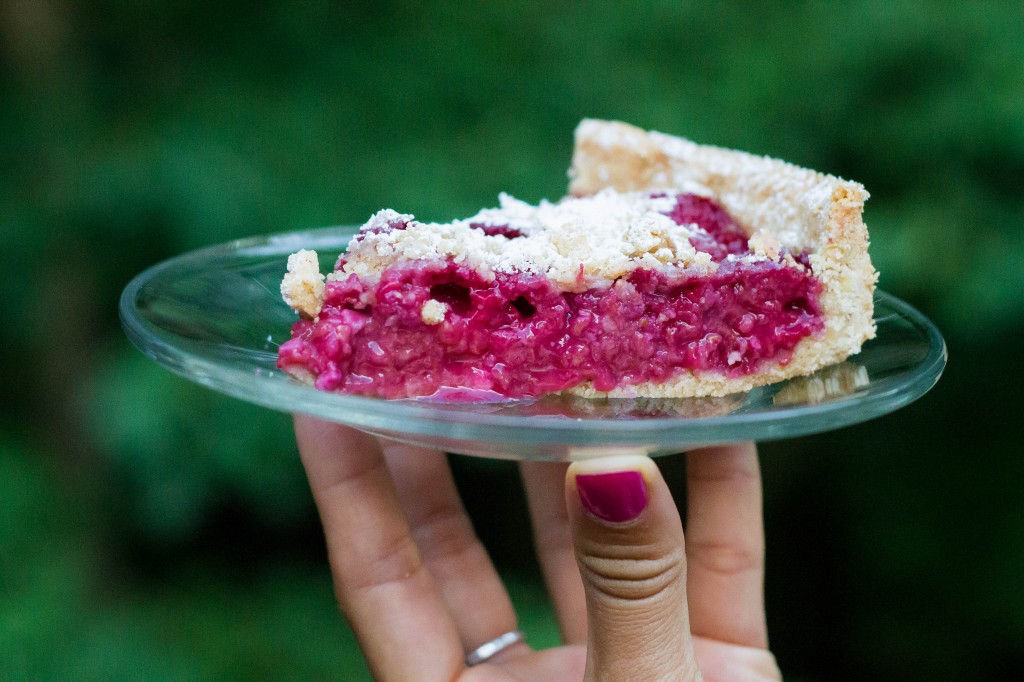 When someone says "summer," what are the first things that pop to mind?
I think of the beach, fireworks, long days, BBQs and the fruits of summer. And there's just nothing better than digging into a bowl of fresh, juicy summer berries. Not only are berries delicious, but they're also nutritious! It doesn't matter which kind you choose — they're all good for you in different ways.
Blueberries (see this post for handpicked-blueberry waffles) are full of antioxidants, which benefit the body by eliminating the free radicals. They're also known for boosting memory, and are a good source of fiber, vitamin C, and vitamin K.
Strawberries are loaded with vitamin C and are one of the sweetest and juiciest fruits you can find. They're also a good source of folate (aka folic acid, which helps prevent neural tube defects in pregnant women) and potassium (an electrolyte needed for proper muscle function), as well as fiber and manganese.
Blackberries are low in calories and high in fiber — and another great source of antioxidants. They're also a good source of vitamin E (good for your skin, nails and neurological functions) as well as fiber, vitamin C, vitamin K, folate, manganese, potassium and copper. Plus … they make a tasty cobbler (as we'll discover next week in our summer berries finale on WTE!)
Just like its other berry brethren, raspberries are low in calories, cholesterol-free, and are high in vitamin C, vitamin K, manganese and fiber. In fact, among common berries, raspberries have the most fiber of all, coming in at around 8 grams of fiber per cup! That's a lot of fiber for only 64 calories.
So now that we've confirmed that berries are healthy for us, how do we want to eat them? Berries are extremely versatile and complement both sweet and savory dishes. The recipe I share here happens to be a sweet and perfectly tart, tart.
A few years ago while traveling for work, my coworker brought along a raspberry almond tart. (We traveled to itty-bitty towns where good food was scarce, so we were often forced to bring our meals from home.) Even with slim pickings for food, I was a little worried because fruit desserts aren't my favorite thing.
But since she is trained as a chef from the Culinary Institute of America, I trusted her baking abilities.  And I wasn't let down — the tart was delicious! I've since thought about trying to recreate it many times, but never did. So when the opportunity to make a berry dish for WTE came up, I knew this raspberry almond tart was a must. Now it's my turn to play baker.
Thankfully, I found a few berry-loving folks willing try out my creation. It's always a gamble making food for others, but I was ecstatic when I saw how much everyone was enjoying the tart. Only after they showed their enthusiasm did I take a bite. It was decided then and there: This is summer. Enjoy!
Raspberry-Almond Tart

Recipe adapted from EatingWell.

Look for raspberries that are red all the way through, plump and do not collapse on themselves. Whether picking them yourself or picking them up at the grocery store, check over the berries as best as you can. They are very delicate and will break down very easily. Do not wash the raspberries until right before you want to use them.

1/2 cup almonds
6 tablespoons white sugar
1 1/3 cup all purpose flour
1/2 teaspoon salt
6 tablespoons unsalted butter, cut into small pieces
1 egg yolk
1 teaspoon vanilla
1 teaspoon cinnamon
4 cups fresh raspberries
Confectioners' sugar, optional

Preheat your oven to 400 degrees. Lightly coat a springform pan with cooking spray.

In a food processor, combine almonds and sugar until  the mixture resemble sand. Reserve 1/2 cup of the mixture.

Combine flour, cinnamon and salt to the almond mixture and continue to blend. Slowly add the pieces of butter and then the egg yolk. The mixture should now be small pea sized crumbs. Set aside 1/3 cup of this mixture.

Pour the remaining crumbs into the pan and press firmly into the bottom, and up the sides by 1 to 1 1/2 inches, to form the tart crust.

Add 2 tablespoons of the flour crumbs to the remaining almond mix. Use 2 tablespoons of this combined mixture to coat the berries and pour into the tart crust. Then pour the remaining combined mixture over the berries.

Using the remaining flour crumbs, pinch to form larger crumbles to top the tart. Think lima bean size.

Bake for 15 minutes at 400. Reduce heat to 350 degrees and bake for an additional 45 minutes. The tart will be firm and should not be runny. Allow the tart to completely cool before dusting with confectioners' sugar.

Side note for serving: This tart hosts two extremely nutrient dense foods, raspberries and almonds, however, it's still a dessert. This will be hard and I'm not sure if I followed my own advice here, but cut the tart into at least 4 slices.

Side note for picking (up) raspberries: Last year my family and I went blueberry and raspberry picking at Larriland Farms. We quickly ended up with 28 pounds of beautiful blueberries and … a 1/2 pint of raspberries. I used to moan and groan about how expensive raspberries are at the grocery store, but after trying to pick them myself, I now have a new appreciation for the berry and the cost. The bushes are prickly and it is hard work!