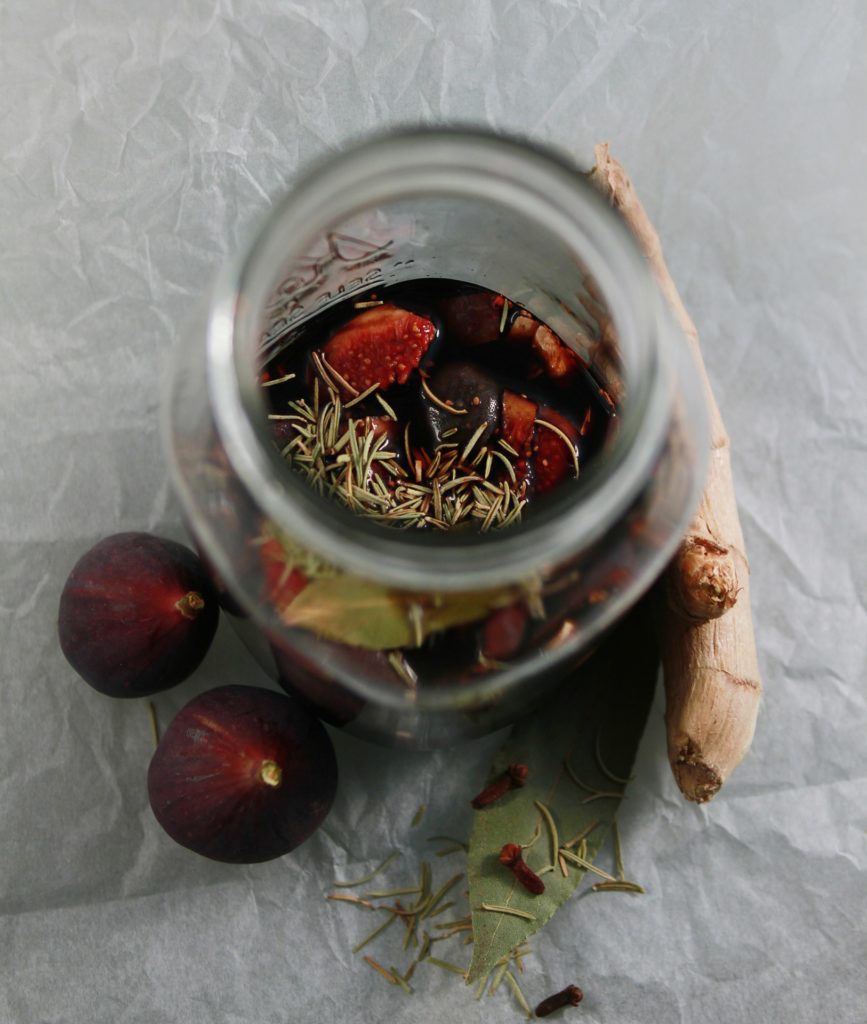 Oil… Vinegar… Mustard… Salt…
Those ingredients are pretty recognizable as the standard ingredients for vinaigrette. But maybe not to someone who'd never made their own salad dressing before.
A dozen years ago, a woman I worked with at NPR and I began an underground lunch club. We'd come up with a menu of delicious food items that our colleagues would "order" from. Then we'd get together at her home on the weekend and whip things up. I learned a lot from this culinary soul sister about making simple ingredients shine.
One of my favorite recipes (second only to her grilled shrimp), was a very basic vinaigrette. She used canola oil, Cento (and the brand was important to her recipe) Red Wine Vinegar and Dijon-style mustard. She dress a simple salad of pickled red onions (Sarah and I are both probably as addicted to these delicious things as we are bacon jam), cannellini beans and fresh Italian parsley.
I could literally could eat that salad daily for lunch.
Over the years, I've tweaked that recipe to include roasted garlic and fresh thyme. I've played with using different kinds of vinegar, including a new favorite: champagne vinegar. It is a staple in my business as a personal chef, and often a gateway drug for salad-obsessed clients. That's meant I've had to come up (frequently!) with new and exciting vinaigrette versions to try.  Here are a few of my favorites:
Greek Vinaigrette … paired with a salad laden with cucumber, tomatoes, olives and Feta — so perfect for summer!
Cilantro Lemon Vinaigrette … great for summer, and doubles nicely as a marinade for chicken, fish or veggies!
Apple Cider Turmeric Vinaigrette … I am always looking for ways to get more turmeric, an antioxidant powerhouse, into my diet.
Maple Balsamic Vinaigrette … a customer favorite, and one of mine, too!
Maple Dijon Vinaigrette … love the whole grain in this, and the maple-y sweetness!
As you can see, a pretty vast array. So your challenge this week is to throw something together using the basic recipe below and your own creativity and turn us on to something new. Cause, you know, we love playing with our food around here…
Submit the best original vinaigrette recipe in the comments section below or on our Facebook page and you could win a gift from We The Eaters!
Basic Vinaigrette

1/4 cup vinegar
1 tablespoons seasoning liquid (mustard, maple syrup, citrus juice, fruit puree)
3/4 cup oil
Fresh seasonings, as desired (fresh or dried herbs)
Pinch of sugar, if desired (this cuts some of the acidity, but is not necessary)
Salt
Pepper, if desired

In a small bowl, whisk together vinegar and your seasoning liquid until thoroughly combined. Add 1/4 cup oil slowly while whisking to emulsify, then you can add remaining olive oil and whisk to incorporate. Stir in seasonings and transfer to a glass jar or other vessel and allow flavors to develop before serving. I usually make an hour aead, particularly if you are using dry spices. Otherwise, this is ready to eat immediately. Can be stored, depending on the ingredients, up to two weeks in the refrigerator.
Save