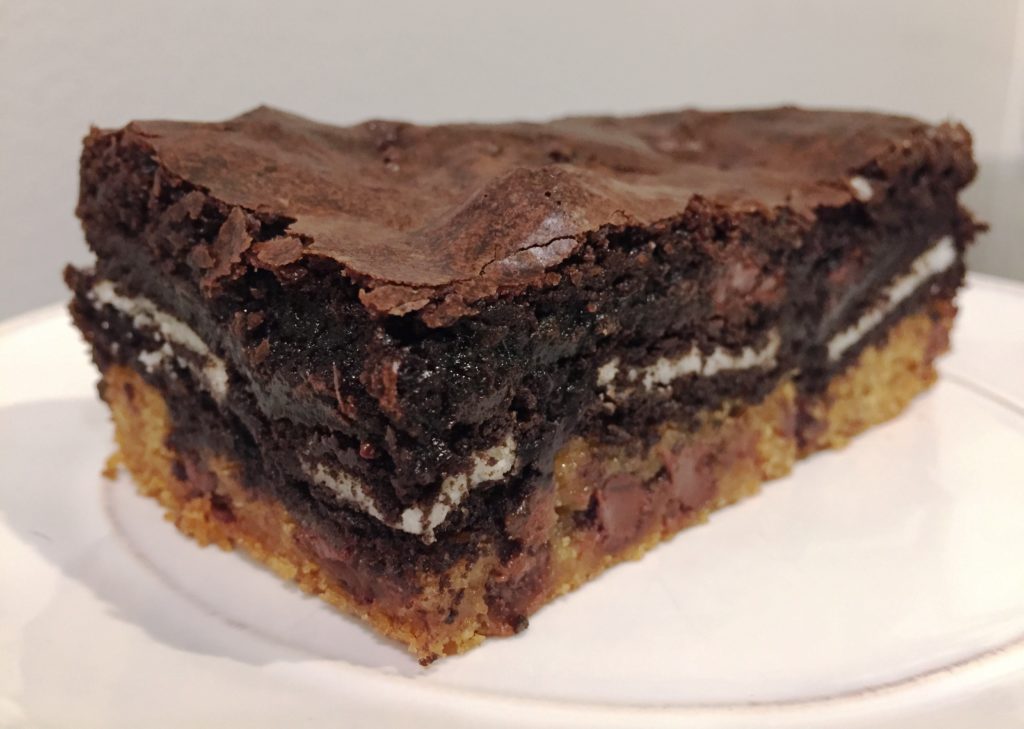 "Ooh-oo child, things are gonna get easier. Ooh-oo child, things'll get brighter. "
                                                                                                                                                                                           ~ The Five Stairsteps
When a foster child first comes to our home, things tend to be nuts. There's visits from the child's social worker, our family support worker and the attorney or Guardian ad litem (GAL). If the child is an infant, there's also often a nurse care manager, and, as with our current placement, a home health nurse and a few others in the cast of characters that compromise the team responsible for the child's well being.
As children often arrive in the middle of the night or the wee hours of morning, we hit the ground running as soon as we wake up. There's calls from the agency to make sure the child did indeed arrive. Calls from us to doctors to make appointments, as kids in care—especially infants—need to get caught up on well baby/child appointments and immunizations. That's a huge step toward our second imperative: securing daycare. Ever try getting a baby into daycare at the last minute? Yeah, well, the waiting lists in DC for good daycare is typically eight months long. Or longer.
Then there's the "little" things, like making sure we have plenty of seasonally appropriate clothing for said precious one. My husband and I are licensed for three children from zero to eight years old. With roughly three-ish seasons here in the District, that's a whole lot of storage that we simply don't have. I am stocked with basics as a result, so we are always in need of adding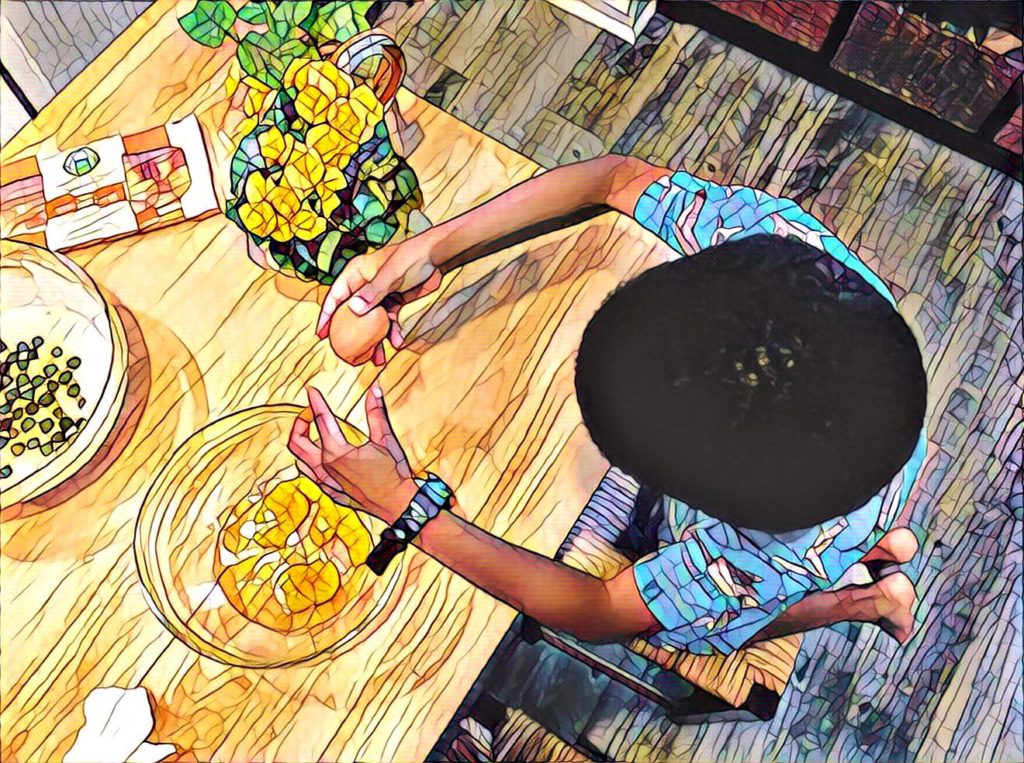 items once kids arrive. The agency helps with this a little bit, but the process often takes several weeks. Not ideal. Then there are diapers, wipes, formula, bottles, bibs and all of the many, many things you need when a child comes to stay with you for a period of time that is nearly always unknown.
All this to say that our first few weeks are rough. It is a lot of work logistically, as well as emotionally. We have this stranger placed in a house with strangers caring for them. Nothing is familiar. Different sounds, different smells, different schedules and patterns. Different expectations. We need to quickly acclimate to a new presence who is traumatized in a way very few people will ever understand.
We gently dry tears, and attempt to overcome what these tiny humans have experienced by replacing those tangible drops of sadness with big smiles and belly laughs. With older kids, we make pancakes and pillow forts. With the littlest, we focus on read stories and fun tickles. We offer both an endless supply of snuggles. My prescription for each of these beautiful babies is a thousand kisses a day. Lots of attention, plus lots and lots of unconditional love. And cookies.
All the cookies.
As you might have read previously, my go-to chocolate chip cookie recipe from Serious Eats is made with brown butter, hence its inclusion among this month's posts.
There's about a trillion uses for brown butter, be it breakfast, lunch or dinner. Then there's my favorite: dessert. Hence the theme of this post, which takes those amazing cookies to new heights in a dirty-but-delicious marriage brownies and cookies, two of our favorite sweet treats. (Just a side note that the additional of Oreos here actually make these what are known as "Slutty Brownies," but this is a post about kids, so I'm trying to keep in PG-13 here. And "slutty"… well, that's not a very nice thing to say, anyway.)
Check out this video for an awesome how-to on making brown butter, then join me below to whip up these soon-to-be party favorites. I made them to send along with our current foster daughter as she visits her parents tomorrow. We do this to begin building a bridge (as only food can!) before we are able to meet and connect with them about their beautiful babies. Yummy goes a long way toward cementing a fast friendship.
Wouldn't you agree?
Oreo Brookie Brownies (And Then Some)
In addition to the Serious Eats article linked above, this dish was inspired by What's Gabby Cooking. Don't feel up to making this from scratch? I give you permission to use a box mix for both the cookies and the brownies. While we always prefer making stuff from scratch, sometimes you just have 20 minutes. And it isn't like you are eating them every day. Are you? Please don't… we have no desire to contribute to your delinquency!

For the cookie layer:
8 ounces (2 sticks) unsalted butter
2 cups all-purpose flour
3/4 teaspoon baking soda
2 teaspoons kosher salt
3/4 cups cane sugar (granulated sugar is also fine)
2 large eggs
2 teaspoons vanilla extract
1/2 cup plus 2 tablespoons packed dark brown sugar
8 ounces dark chocolate chips (or chopped bar chocolate)

For the brownie layer:
4 ounces (1 stick) unsalted butter
1 cup cane sugar (again, granulated is fine)
1/2 cup unsweetened cocoa powder
1/4 teaspoon kosher salt
1/4 teaspoon baking powder
1 teaspoon vanilla extract
2 large eggs
8 ounces dark chocolate chips (or chopped bar chocolate, optional)


Additional ingredients:
About 1 package of Oreos, regular… or double stuff (I mean, if you are going to be bad… why not be really bad?)

Method:
Preheat oven to 350 degrees. Line a 9×12 inch aluminum or metal pan with aluminum foil. Spray with cooking spray.

For the cookies, brown butter in a saucepan over medium-high heat. (Check out the video linked above for a tutorial.) Transfer to a glass bowl and whisk in an ice cube to begin the chilling process. Transfer to refrigerator to cool completely. This usually takes about 20 minutes. Stir occasionally to keep well mixed while chilling.

In a large bowl, whisk together flour, baking soda and salt.

Add sugar, eggs and vanilla extract to the bowl of a stand mixer fitted with the whisk attachment. Whisk on medium-high speed until pale brownish-yellow. After about 5 minutes, this should fall off the whisk in thick ribbons when lifted. You can also do this step by hand… it just takes  a bit of elbow grease and a little more time.

When brown butter mixture has cooled (begins to turn opaque and firms up around the edges), add brown sugar and brown butter to eggs. Switch to the paddle attachment or grab your spatula and mix to combine. Add dry ingredients on low speed until just combined. Add chocolate and again stir gingerly until dough comes together.  Press into the bottom of the prepared pan.

Line top of cookie dough with Oreos. No need to overlap, but you'll notice from the pic that I cut some to make sure every bite had Oreos in it. That;s dedication, friend. Or obsession… whatever.

Next, prepare the brownies by whisking all the dry ingredients together. Add wet ingredients and chocolate chips, if using, and mix thoroughly. Pour over the Oreos and spread out if necessary.

Bake for about 30-35 minutes. Insert a toothpick into the center to ensure they are done. If not, return to oven for an additional five minutes and test again. If the knife comes out clean, removed from oven and allow to cool for at least 2 hours before serving. Enjoy!
Save