But since we can't eat our food raw …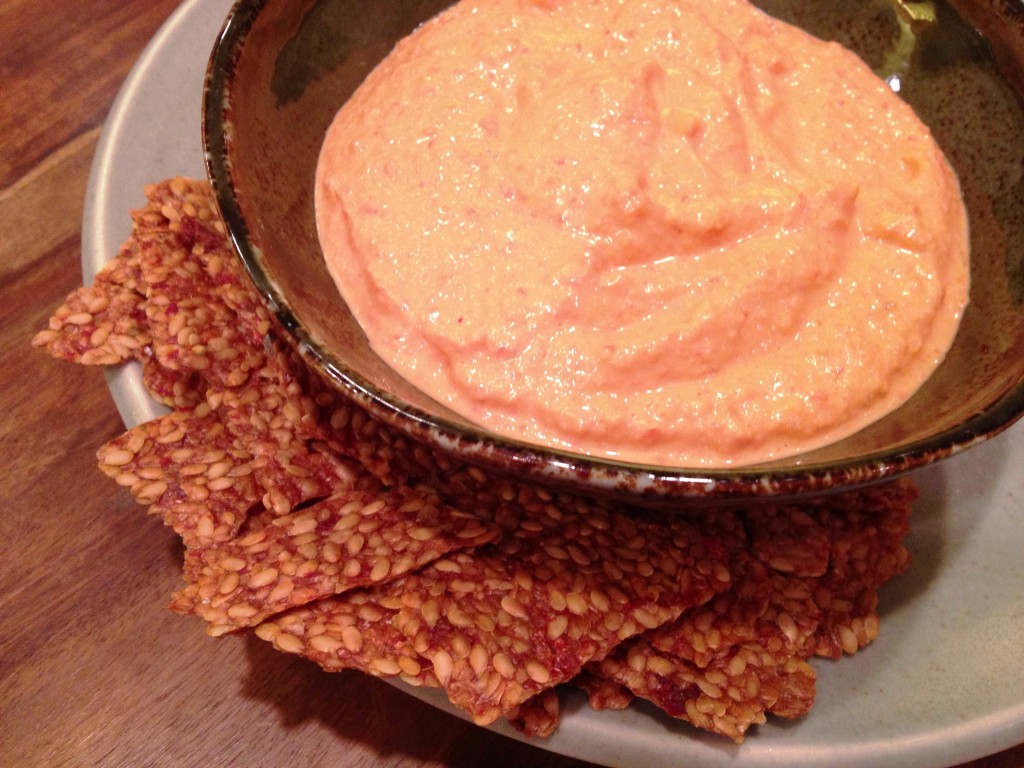 Oh, wait. Yes we can!!
In fact, there's quite a few raw foodies out there who vouch for this style of eating. They stick to a diet rich in live, nutritionally-dense food that are uncooked and unprocessed.
Years ago, when I started seeing a natural health coach in Washington, D.C., he suggested I focus more on these living, green foods. What started as kale in my smoothies, morphed into juicing green veggies. I started reading a few raw food blogs online, discovered Ani Phyo and began to collect raw food cookbooks. I realized I was hooked when a friend pointed out how many raw cookbooks I owned. They far outnumber anything else in my collection. (Except maybe Paleo, which is my other secret obsession … and completely meat-focused. Yes, I can see the irony.)
I recently took raw food cooking classes from Chef Sara at the Raw Vegan Academy in Arizona. Clearly I've become pretty obsessed! (Wait until we do a series on raw desserts! You'll be smitten, too!)
But, I admit, there is a complication: Raw food takes planning, and it is very time consuming. You really have to make a commitment to your diet that most people are not ready for. So why not add something good in now and go from there?
This dip is a great start, and perfect for summer when you want something cold and peppers are ready in the garden. I serve it with carrots, but if that's just too much green for you, it is great slathered on pita as well. It's pictured here with raw flax seed crackers.
Raw Sunflower & Red Pepper Hummus

Adapted from Ani Phyo's book, "Ani's Raw Food Essentials."

1/2 cup sunflower seeds
2 cloves garlic
1 teaspoon sea salt
2 cups red bell pepper, diced
1/3 cup tahini
1/4 cup lemon juice, fresh squeezed
1/2 teaspoon cumin

If you have a Vitamix with a dry container for shopping nuts, ground your sesame seeds into powder. If not, a food processor or good blender will do. It may be a bit chunkier, but that's okay. Add garlic, pre-chopped a bit if you like, and salt. Blend. Add diced red pepper, tahini, lemon juice and cumin. Blend until smooth.

Serve with a homemade raw cracker, or cheat (like I did) and get some premade. Just make sure the package indicates they are raw if you are trying to be militant!

This makes 2 cups, but if you like it as much as I did … take my advice and double it. Though the original recipe suggests it only keeps two days in the fridge, we enjoyed it for about a week.