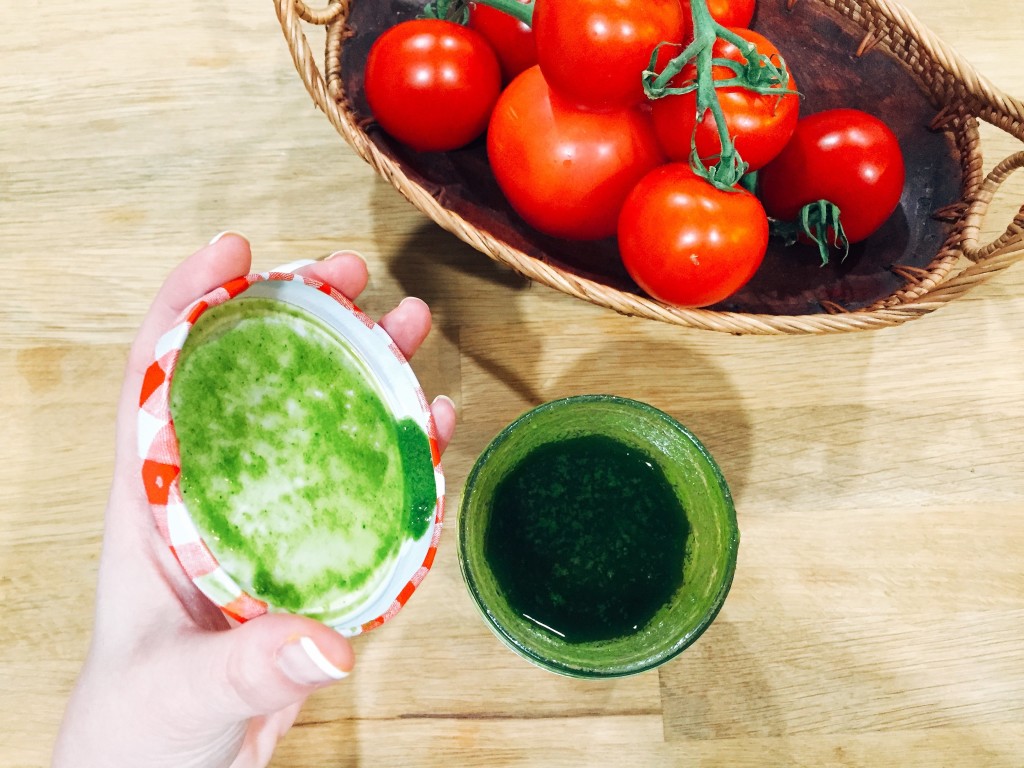 When your lunch five days a week is a salad, you need to find a way to keep it interesting, spice up the relationship so to speak. My favorite thing to do is to play with my dressings. In a pinch, I drizzle on some extra virgin olive oil and balsamic dressing with some fresh ground salt and pepper. But we can do better than that!
Somewhere between pouring oil and vinegar and opening a bottle lies the simple but super duper tasty vinaigrette. Think of it as blank canvas: start with a base and throw in virtually any flavor combo you can think of.
According to Wikipedia, vinaigrettes consist of 3 parts oil to 1 part vinegar with seasoning mixed into an emulsion. Mostly used on salads, you can also use them as marinades.
They're easy, bright and acidic … perfect for summer. Mix one up and your dinner just went from lame to awesome. Marinade chicken thighs in it and throw them on the grill. Toss your favorite greens with it and instantly elevate your salad.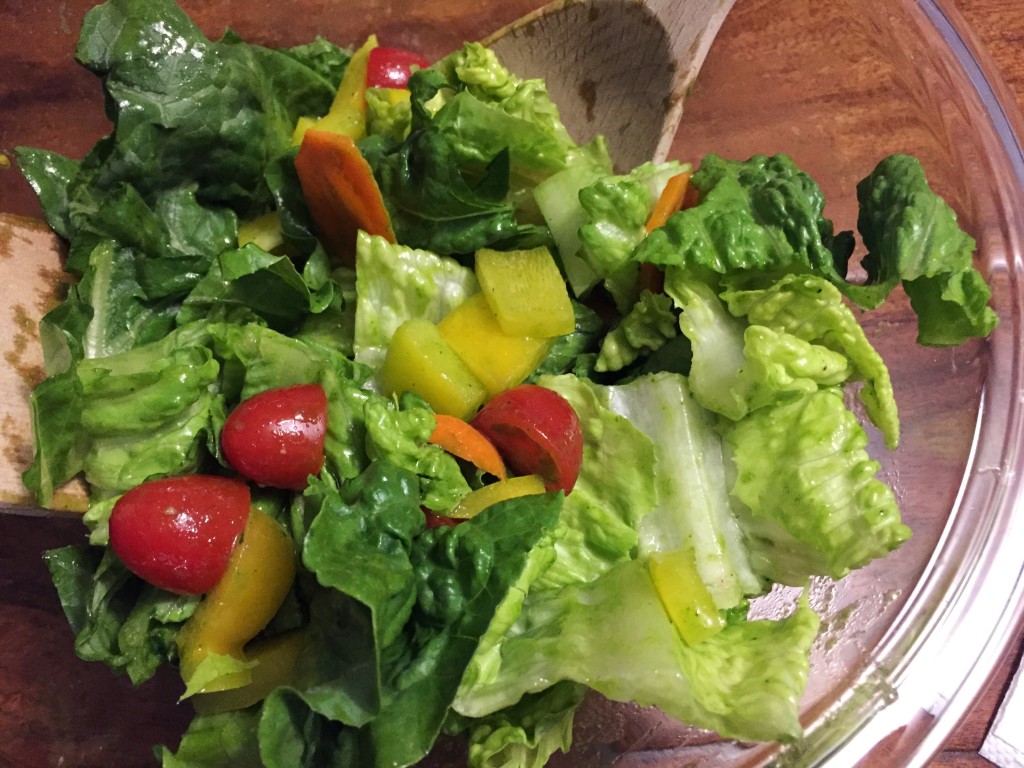 Lately, my favorite is full of herbs with a touch of honey. I use a high powered blender, so I have no chopping, no whisking and it comes out super green and perfectly emulsified. I like to think of it as a super green power dressing. Tossed into my usual powerhouse combo of kale and spinach, my lunch will power me through the rest of my day. It's gotta be better than that pizza from my cafeteria downstairs. At least I wont get that nap side effect that kicks in about an hour later.
You can think of this recipe as a guideline. While I use basil, parsley and oregano, you can use any combination you prefer. Fresh is of course best and from your garden is even better. I love the garlic in this, but could also add shallots or ginger. Try out flavor combinations like roasted jalapeños, cilantro and lemon … or dill, pickle brine and mustard. It's so easy to experiment with virtually any flavors you can think of. Bacon anyone?
Super Green Vinaigrette
The best way to mix this dressing up is to use a high powered blender, like a Vitamix, or use a food processor. The vinaigrette will mix up in no time and you won't have to
spend time mincing and chopping.

1 cup fresh, loosley packed Italian leaf parsley
10 big (or equivalent) fresh basil leaves
1/2 teaspoon fresh oregano, picked off stems
2 cloves garlic
3/4 cup extra virgin olive oil
1/4 cup red wine vinegar
1 1/2 teaspoons honey
salt and pepper to taste

Add all ingredients to blender or food processor. Blend or process on high till all is well combined and emulsified.