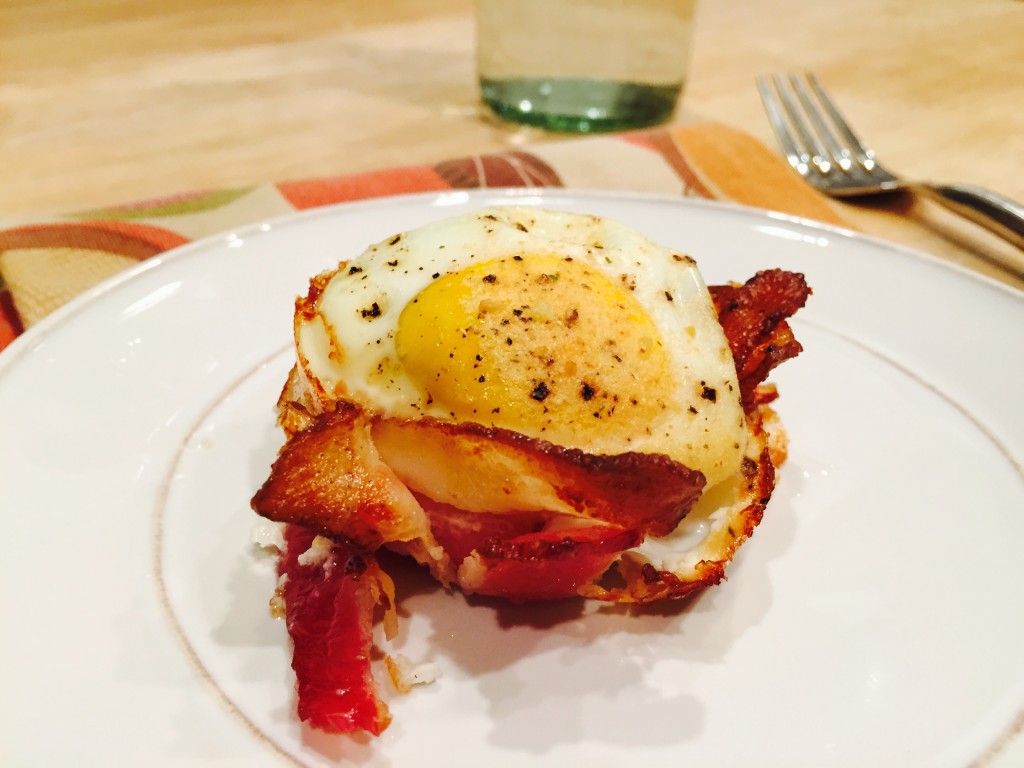 Honestly—I'm not the biggest breakfast person. This is an admission made even more ironic given the half an hour I just spent with a prospective client to discuss her upcoming brunch.
I just find "the most important meal of the day" tedious. It's something I know I probably should be doing on my way out the door to make a week's worth of dinners for the families I work with. Since we are trying to get pregnant, and I'm trying to lose weight, the importance of this extra morning UGH isn't lost on me.
So I grab and go reluctantly. If I have time, it's Fage Greek yogurt doused in sliced almonds, dried cranberries and a dollop of raw honey. If not, it's a grab-an-go smoothie made with coconut milk, frozen fruit and a heaping spoonful of nut butter. Both get me in and out of the kitchen in less than five minutes, essential for a chef on the run.
The problem is, none of these options are really Whole30. It either completely flies in the face of the program (yogurt), or is a serious bending of the rules (SWYPO or not!). So what's a girl to do?
The truth is there are still plenty of options for breakfast that require very minimal prep.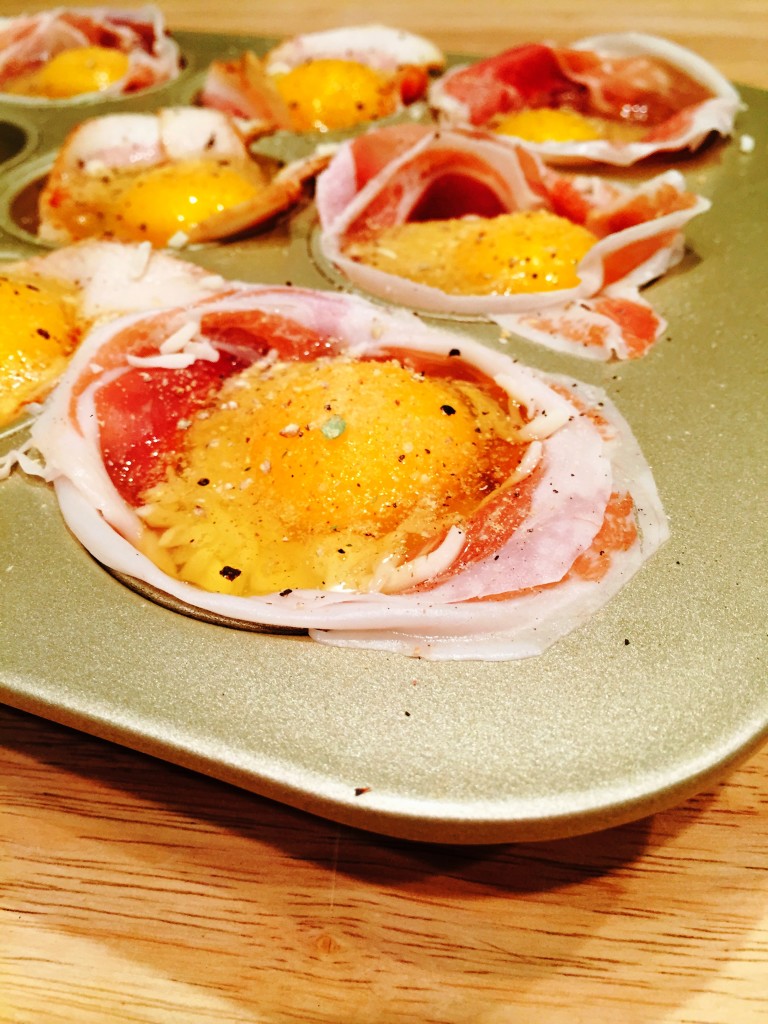 One of my favorites is Monkey Salad,  chock full of bananas, coconut and nut butter. Throw in a little cacao nib and I'm in heaven, plus this is easy to prep in advance and throw together on the go. That said, there's plenty of controversy on this recipe, too.
Then there's what I like to call "Fauxtmeal" … and somehow makes cauliflower resemble oatmeal. As you know, I am a firm believer that cauliflower can be many things. I'm just not convinced this is my favorite usage, but it gets the job done. And it's definitely SWYPO (yeah, cauliflower masquerading as oatmeal is a no-no, so avoid if you are doing your first Whole30. I'm in the post 30 "I do what I want" phase).
But sometimes you want something heartier. Something warm and filling, like this Pumpkin Custard, which does me absolutely no good in spring. There are options that cover the seasons, though. If you've got plenty of time—and company coming—this Breakfast Casserole, chock full of sweet potato, sausage and spinach, is divine. If not, well then … have I got the recipe for you.
It's easy to throw together for a group, or make a bunch in advance to get you (and me!) out the door quickly in the morning. It may still be bacon (or prosciutto) and eggs, but somehow in cupcake form that really doesn't matter so much.
And I promise you won't be in the kitchen forever: They take less time to make than the minutes you spent reading this post. So let's get crackin' … literally!
Brunch-Worthy Meat & Egg Cupcakes

olive oil
1 pound bacon or prosciutto … or a mix of the two (We love La Quercia prosciutto!)
12 eggs
garlic powder (optional)
onion powder (optional)
salt & pepper

Preheat oven to 350 degrees.

Grease muffin tins with olive oil (or coconut oil). Wrap a piece of bacon or prosciutto in each hole to form a cup. I sometimes use two, but that's because I am obsessed with bacon in all it's delicious permutations. Break an egg into each cup and sprinkle with garlic and onion powder, if desired, and salt and pepper.

Bake until eggs are set (I prefer hard yolks, so I cook the heck out of mine. Basically while I am drying my hair!).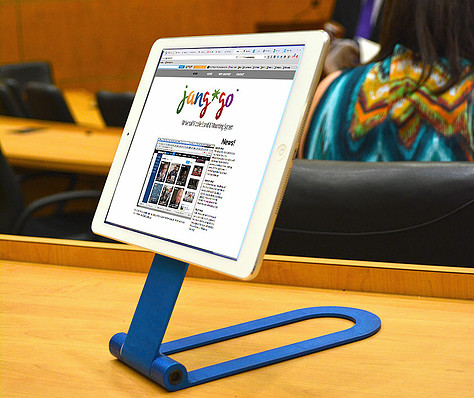 Now, before I go … I wanted to add one more thing about a product Sarah and I discovered at the MetroCooking Show this year. It's called Jang*go. As a personal chef, I need quick access to recipes without having to print out each one from an ever-changing menu. I have been chained to my phone for this, which has, at best, annoyed the living daylights out of me. It goes to sleep, I get tomato sauce in my microphone and the screen is tiny. Not optimal.
For my birthday last year, my awesome husband got me an iPad to mitigate the damage. Enter Jang*go, which allows me to elevate the screen and see recipes more easily … and tomato sauce-covered hands-off.
We'll be giving away one of these babies for Mother's Day (iPad NOT included). All you have to do is share this picture on Facebook or Twitter and tag We The Eaters to be entered in the drawing. Or you could skip the wait and buy one now. Either way. Happy viewing!