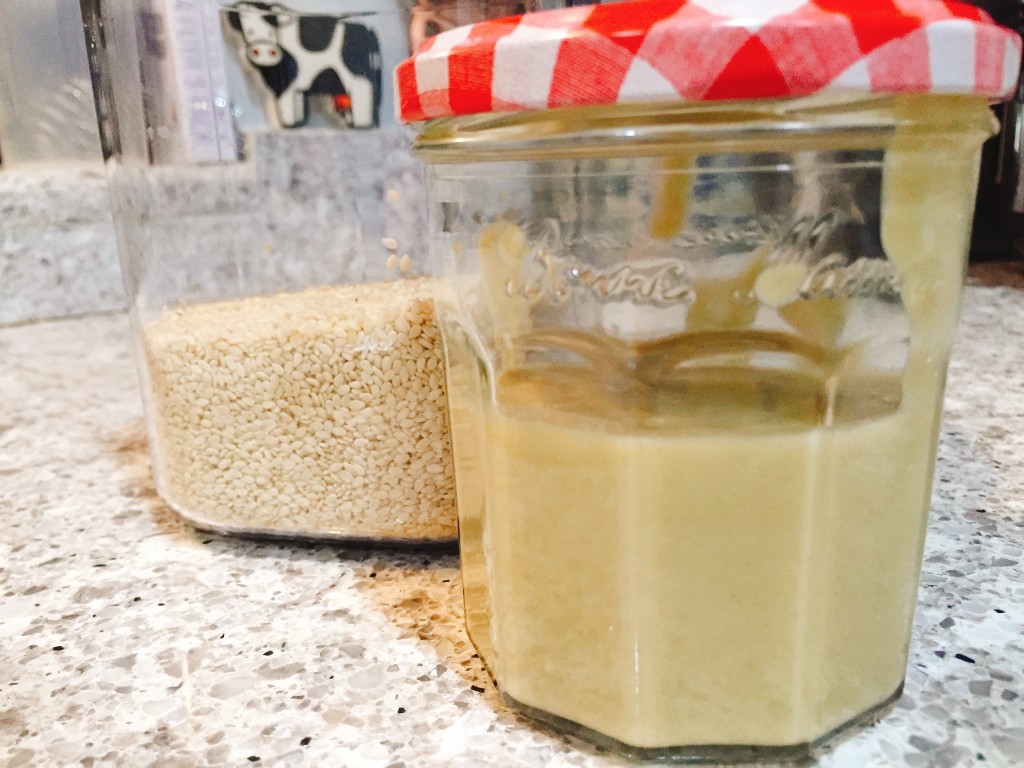 How often have we heard that some unsuspecting food is the new this or the new that? Usually it's much like that over played pop tune you proclaimed the song of the summer on Memorial Day and quickly grew to hate by Labor Day. Like that overdone song, we're all kind of over kale and quinoa, right? Well, we still heart them, but we're over hearing them played again and again.
In the spirit of the new this and the new that, we've stumbled upon our next kale: tahini. Yes, the foodies at Epicurious have proclaimed the unsuspecting, little used seed paste the next big thing.
If you know what tahini is, chances are you've tried your hand at making your own hummus. Next to chickpeas, it's a key ingredient in the creamy dip. It's also the base of the basic sauce drizzled on falafels. And, while it's known for Middle Eastern cuisine, its flavor can enhance Mexican and Asian dishes too.
Tahini is essentially just ground up sesame seeds, with a bit of oil to make a paste like consistency. It may sound basic and easy and … well, it is basic and easy. But the sauces, dressings and dips you can make using it are virtually endless. The blank canvas like quality of tahini helps take on virtually any flavor profile.
So, again, it's basic and easy!
You could buy a jar at the market, but we like to make our own. Nine times out of ten homemade is better than anything you can buy. And, depending on what kind of sesame seeds you can get your mitts on, you can adjust the taste and nutritional value. For example, un-hulled, raw or sprouted seeds have more nutrition, while toasting basic hulled seeds will lend a deeper flavor and remove some of the bitterness. Black sesame seeds can be used for a rich, dark paste common in Asian cuisine. If you have a food processor or high speed blender, like a Vitamix, it really is one of the simplest pantry items you can make with the most potential bang on your plate.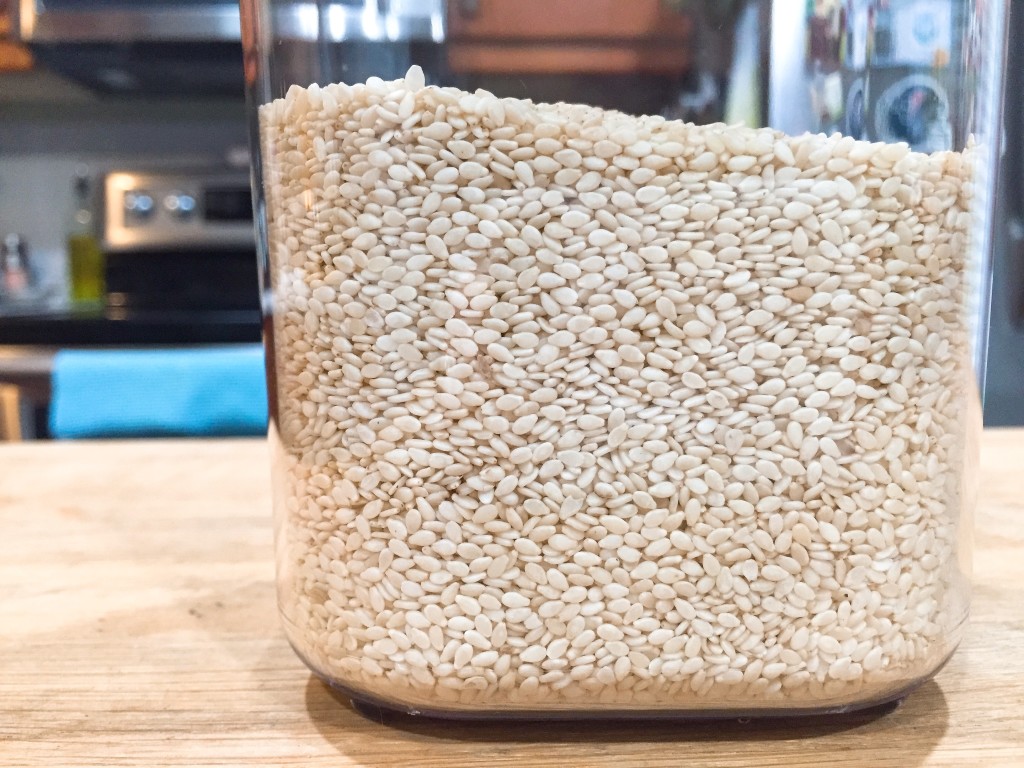 And talk about bang. The more I read about tahini, the more it became like my favorite summer pop song. (Hey sesame seed paste, here's my number so call me maybe?) It's super loaded with minerals, good-for-you fat, calcium and protein. Given it's thick, creamy consistency it can lend a great non-dairy base for virtually any smoothie. Toss into a green veggie drink, like our Veggie-Lemon Squeezy Green Juice, or any fruit smoothie (think bananas, mango or pineapple).
As a baker and lover of sweets, I was thrilled to find cookie and chocolate truffle recipes. Or this tahini date shake recipe over at Cookie and Kate. All of these will totally be made in my kitchen as soon as possible.
But the easiest recipe for me to show case our new crush would be a zippy dressing. I pack a salad almost every day for work. They are healthy, easy and ensure I don't have to use the gross communal microwave at the office. In a pinch, I just drizzle oil and vinegar on top, but I've been trying to keep it interesting with homemade dressing. This lemon-garlic tahini dressing is the most popular type, but I tried my hand at a gingery Asian style.
Follow us all month long for more recipes and ideas for the new kale. And check out a super simple method and a gingery dressing below so you can follow along with us.
How To Make Tahini
The prepared tahini paste can be stored in an air tight container in the refrigerator up to a month or longer. If separated, stir the oil back into the paste.

1 cup sesame seeds
2 tablespoons or more mild olive oil (or grapeseed oil)

For a nuttier flavor, toast the sesame seeds. Heat oven to 350 degrees. Spread the seeds out onto a rimmed baking sheet and toast for about 5 minutes, until they are lightly colored, stirring once or twice to avoid burning. When done, transfer the seeds to another sheet or large plate to cool.

Place the seeds into a food processor or Vitamix and grind the seeds for 2 to 3 minutes until they are light and crumbly.
Add 2 tablespoons of oil and process for another 1 to 2 minutes. Scrape the sides as needed. When done, the paste will be thick and smooth. For a thinner tahini, add more oil and process till the desired consistency is reached.

Transfer to an air tight container and refrigerate.

Ginger Asian Tahini Dressing

1/2 cup tahini
1/2 cup water (more for a thinner dressing)
2 tablespoons sesame oil
2 tablespoons soy sauce
2 tablespoons rice vinegar
1 tablespoon pure maple syrup
1 garlic clove, minced or grated
1 teaspoon ginger, fresh grated

In a blender or food processor, blend all ingredients until smooth. For thinner consistency, add more water.

Dressing can be stored in the refrigerator up to a week. It will thicken when chilled; water can be added to thin.