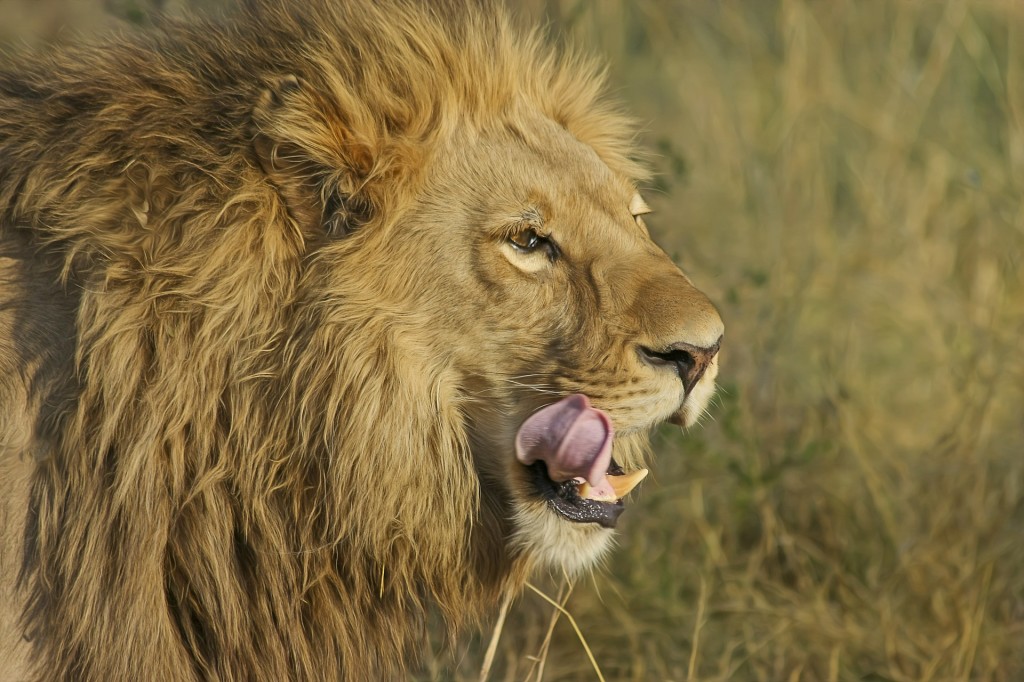 MUFASA: Everything you see exists together in a delicate balance. As king, you need to understand that balance and respect all the creatures, from the crawling ant to the leaping antelope.
SIMBA: But, Dad, don't we eat the antelope?
MUFASA: Yes, Simba, but let me explain. When we die, our bodies become the grass, and the antelope eat the grass. And so we are all connected in the great Circle of Life.
What does The Lion King—let alone this Circle Of Life nonsense—have to do with this week's post? Well, at the center of this tale of Mafe, there's a bird … but I'll get to that in a minute.
Mafe originated with the Mandinka and Bambara people of Mali, and is called "domodah" in the Mandinkan language. Or did it originate with the Wolof people of Senegal and Gambia? I guess since NPR says Senegal, we'll go with that. It doesn't matter, since versions of this groundnut (the African word for peanut) stew can be found across the nations of West and Central Africa.
It is commonly made with lamb or mutton, though it can also be made with beef, chicken or other fowl, fresh or dried fish—or even as a vegetarian dish.  Although ingredients vary by region, mafe nearly always includes onions, tomato or tomato paste, peanuts or peanut butter, and some sort of leaf of a root vegetable.
It's both a stew and a sauce, depending on the water content, and is traditionally served over white rice. Yet again, this varies widely by region. In Mali, it's ladled over fonio, a grain one chef says could topple the quinoa empire in America. The Guardian describes it as, "a kind of millet that has a nutty flavor—a cross between couscous and quinoa in both appearance and texture."  In Ghana, it's fufu, a starchy substance akin to our mashed potatoes that is rolled into a ball and used to dip in an accompanying stew. Along the Ivory Coast, it's sweet potatoes, which actually are included in the mafe version I made below. And, finally, according to Wikipedia (take it for what it's worth), Ghanaian mafe is, "cooked with boiled eggs."
Which brings us back to the circle of life … and chicken.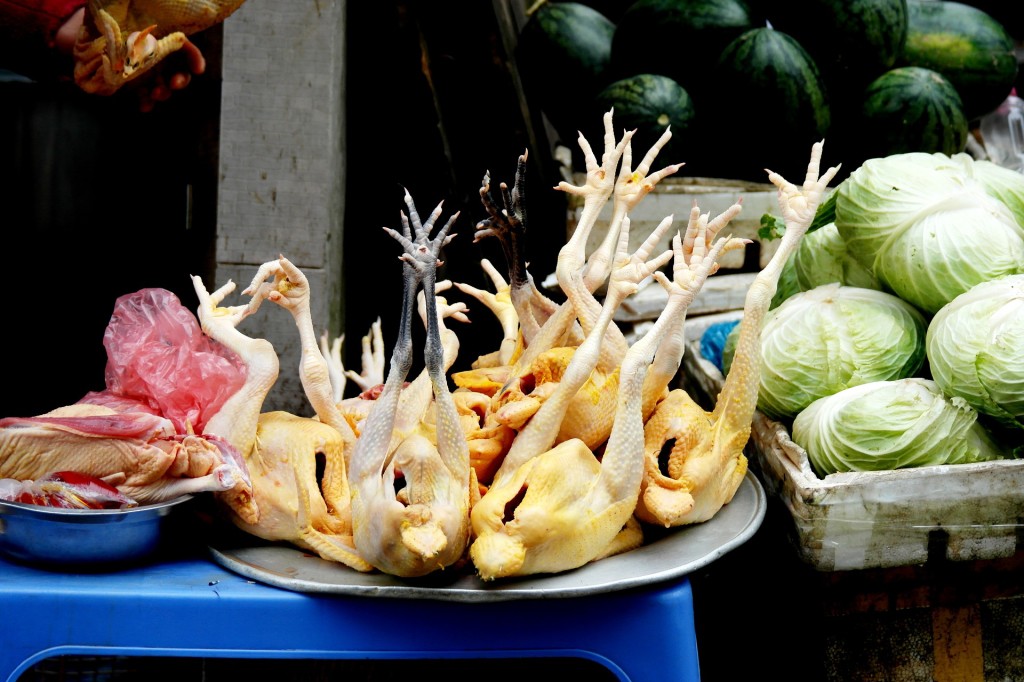 I find this fowl so, well, foul. It totally grosses me out. I guess that's pretty much the ultimate foodie confession of all time.
It seems rational to me to think organ meats are a bit icky, though my tune has changed on this somewhat. I made Ragu Bolognese recently, which called for chicken livers, and though handling them was awful (like in a lobster slaughter kind of way), it did lend an absolutely integral depth to the dish. Similarly, runny eggs are a consistency violation for me, though there again I have flip-flopped as of late. That was a switch directly related to a perfectly poached egg cooked by a mate from my summer beach house that still has me daydreaming.
But chicken? The original white meat? The staple of the human meat-eating existence? There must be something wrong with me.
It used to be that I couldn't even handle raw chicken meat. My wonderful husband would have to clean all the fatty, stringy, veiny bits up before I would consider touching a raw chicken breast. If you think that's bad, just tag along me when I order any kind of chicken in a restaurant sometime. Drive through seems to be the biggest offender: I can usually only make it through about half the sandwich before I get to some weird piece of protein that just puts me off entirely. Apparently, I am not alone, as evidenced by this post … and this one … and this one …
I don't get a lot of leeway as a chef—people want their chicken. So I gotta just suck it up and deal. And honestly, practice really does make perfect. After nearly eight months of hard core butchering, it doesn't bother me so much anymore. I didn't even flinch at the chicken thighs the recipe below called for.
So … hakuna matata … and pass the bird. Let's get started making mafe, shall we?
Mafe, a.k.a. African Peanut Stew (a.a.k.a. Groundnut Stew)
Adapted from Simply Recipes' African Peanut Stew. Of course, this version suggested legs or wings, which might work nicely, but this would be my undoing. I chose the third option: thighs.  Although I opted for boneless and skinless (ew), I can see how they would add some depth to the stew. Instead, I opted to use my homemade bone broth, which I feel accomplished the same thing. I also took issue with how many sweet potatoes the original recipe called for. Either the scale at our grocer was way off, or it was just way too many. I reduced the amount here and upped the cooking time so they would disintegrate into the stew more. It was a lovely choice. I skipped the peanuts, which was not a lovely choice. Use them — it needs that umami sweet, roasted flavor. Enjoy!

INGREDIENTS

3 pounds chicken thighs (substitute legs and wings, if preferred, or use a mix)
3 tablespoons coconut oil
1 large yellow or white onion, roughly chopped in smaller pieces
3-inch piece of fresh ginger (about 4 tablespoons grated)
6-8 garlic cloves, minced
2 pounds sweet potatoes, peeled and cut into 1-inch chunks
1 15-ounce can of crushed tomatoes (I used san marzano packed in sauce and crushed by hand)
1 quart chicken bone broth (or stock if using meat with bones)
1.5 cups peanut butter
1 cup roasted peanuts, crushed slightly
1 tablespoon ground coriander
1 teaspoon cayenne (more or less depending on your heat tolerance … this stew should have some warmth to it)
Salt and black pepper

Garnish:
1/4 to 1/2 cup of chopped cilantro
Additional crushed peanuts

METHOD

Preheat oven to 350 degrees.

Heat coconut oil in a large, heavy-bottomed pot or cast iron skillet over medium-high heat (a Le Creuset or another dutch oven is ideal for this stew.) Salt the chicken pieces top and bottom, then dry well, adding them to the pot when the oil begins to shimmer. Do not overcrowd—work in batches, removing pieces to a plate after they are browned on each side.

Add the onions to the hot pot and cook until translucent, about 3-4 minutes. Make sure to scrape any browned bits off the bottom and sides of the pot. Add the fresh grated ginger (really—do NOT use dry ground ginger!) and garlic and saute for about 1-2 minutes, stirring constantly to avoid burning. Add the sweet potatoes and stir to combine.

Return the chicken to the pot, adding the broth, tomatoes, peanut butter, peanuts, coriander and cayenne. Stir well to combine. Bring to a rolling simmer and then carefully taste and adjust salt, as needed. Cover the pot and transfer to the oven, reducing the temperature to 275 degrees. Simmer the soup for about 60-90 minutes, stirring every half hour. Once the potatoes and meat fall apart, the stew is done

Remove from oven, take chicken out carefully and shred with forks, removing skin and bones if used, and return to pot. The potatoes should fall apart as you stir. You can further adjust the seasonings for salt and cayenne, then add black pepper—as much as you can stand. You want this stew to be peppery!

Top with cilantro and crushed peanuts and serve in bowls or over steamed white rice.