Who can resist a nice cup of apple cider at this time of year?
Indeed, cider — especially hard cider — inspired "Johnny Appleseed" (actually a real person named John Chapman) to plant numerous apple trees in the United States in the late 1800s (Pollan, 2009). It was a time when unsanitary water supplies had many people running for the stuff. But now, two centuries later, apples are still just as popular … and they're a delicious, nutrient-dense food with a number of "superpowers" that play various roles in supporting optimal health.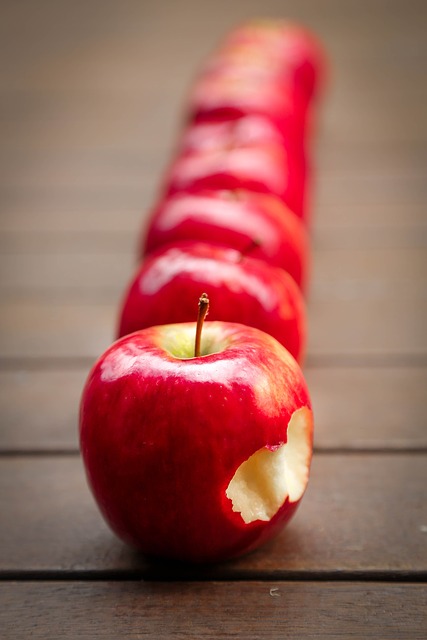 Antioxidant Superpower
In grade school science classes,  an apple is often used to demonstrate oxidation. When sliced open and exposed to oxygen for an extended period of time, the inner flesh browns — or oxidizes. Chemically speaking, the flesh of the apple is impacted by free radical activity: Oxygen and nitrogen-based molecules with unpaired electrons cause this damage by stealing electrons from other molecules. Left to their own devices, free radicals attack healthy cells trying to find an electron to complete them.
Whenever we metabolize food,  a certain amount of oxidation occurs and promotes some free radical activity. Apples are rich in vitamin C, a powerful antioxidant that can neutralize free radicals by offering an extra electron. A diet rich in antioxidants, helps slow the pace of oxidation and "keep the peace" in our bodies. They help to prevent inflammation, the root cause of many chronic diseases like diabetes, cardiovascular disease and asthma. Antioxidants also assist the body in fighting cancer (Boyer & Liu, 2004 and Hyson, 2011).
To maintain their vitamin C content, you need to eat apples raw. The recipes below include a couple of options that make great snacks.
Apples are also rich in flavonoids, a class of compounds synthesized by plants once thought to have antioxidant properties. More recent research points to flavonoids' superpower being more closely related to their ability to modulate cell-signaling pathways. These pathways promote detoxification of carcinogenic and toxic substances and slow inflammatory processes, and in doing so, help to decrease free radical activity (Higdon & Drake, 2005).
Anti-Allergy Superpower
Apple peels are rich in quercetin, a flavonoid that can help stabilize the cells that release histamine in the body and thereby have an anti-inflammatory effect. In this way quercetin acts like an antihistamine and an anti-inflammatory (University of Maryland, 2013). Quercetin has also been associated with a decreased risk in type II diabetes in a number of nutritional studies (Boyer & Liu, 2004).
Nutritional Fiber Superpower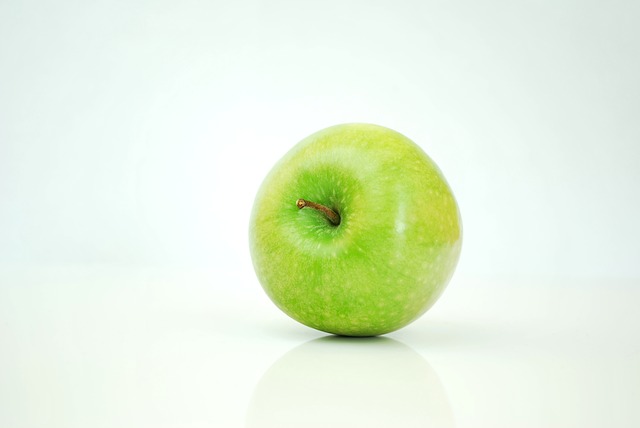 Some people might complain that every time they eat fruit they end up with a bloated stomach. This is a sign that the fruit is fermenting while it travels through the digestive tract. But apples contain malic and tartaric acids, which prevent the sugars from fermenting in your stomach, making them less likely than other fruits to cause bloating (Wood, 2010). That said, cooked apples are the best choice for digestibility.
Helping Apples Maintain Their Superpower Status
Apples do better in dark, cooler temperatures and are best stored in the refrigerator. Like other fruits, apple skins give off ethylene gas. When storing apples in the refrigerator, keep them away from your carrots because this gas will give your carrots a bitter taste. (Robinson, 2013).
Because apples are constantly listed among fruits with the most pesticide residues (EWG, 2015), apple skins should be washed thoroughly. It is best to buy organic apples, if possible, or to talk to the apple farmer about the amount and type of pesticide used if you buy your apples at the farmers' market.
When cooking with or baking apples, don't throw away the peels! Use them in your dish to add fiber and the important flavonoid, quercetin.
Raw Apples With Sweet Spices 

Spice mix inspired by © Food & Health Communications. Visit www.foodandhealth.com for nutrition information and recipe ideas. Yields six servings.

1 whole lemon, juiced
4 medium sized apples
2 tablespoons ground cinnamon
1 tablespoon of ground ginger
1⁄2 tablespoon of nutmeg
1/2 teaspoon of allspice

Cut and juice lemon, transferring juice to a small bowl. Core and slice apples into wedges. Use a spoon to scoop lemon juice and sprinkle it on apple slices to prevent them from browning.

Stir the powdered spices together and place in an empty spice bottle with a shaker top. Shake the spice mix on the apple wedges and serve. If spice mix remains, store in an airtight container at room temperature for up to 6 months.

Green Smoothie

Adapted from Green Smoothie Revolu0on by Victoria Boutenko, 2009. Berkely, CA: North Atlantic Books. Yields one smoothie.

3-6 leaves of any kind of kale (take out the stems)
1/2 banana
1 apple, cored and sliced into wedges
1⁄2 inch fresh ginger root
Dash of cinnamon
2 cups water

Place all ingredients in blender and blend until smooth.

Apple & Butternut Squash Soup

This soup has a rich flavor and is loaded with beta-carotene, flavonoids and antioxidants. Preparing the butternut squash can be a challenge. Some grocery stores like Trader Joes and Whole Foods sell butternut squash already cut.  Serves 6, approximately 1¼ cups each, 148 calories.

1 large butternut squash, (2-3 lbs), peeled, seeded, and cut into 1-2 inch pieces
1 large onion, peeled and cut into 6-8 large chunks (I use fennel bulb)
3 garlic cloves, peeled (if you are shy about garlic, use 1-2 cloves, but don't leave it out!)
2 tart apples, peeled, cored and quartered
2 tablespoons olive oil
mild chili powder
4 cups vegetable or chicken broth

Preheat oven to 400 degrees.

Combine first 6 ingredients and spread on a baking sheet. Roast for 45 minutes, stirring every 10-15 minutes, until veggies are tender and lightly browned.

Remove from oven, combine and blend using an immersion blender or a food processor:

If using an immersion blender, combine half the roasted apples and vegetables with 2 cups of broth and blend until smooth. Continue to add vegetables and broth little by little until all is blended smoothly.

If using a food processor, combine half of the roasted apples and vegetables with 2 cups broth and puree until smooth. Repeat with the remaining roasted apples and vegetables.

Heat over medium heat in a saucepan, stirring occasionally. Add more broth as needed if soup is too thick. Add more salt and chili powder if needed for more bite.

A note about nutrition in this soup: if you are thinking of leaving out the olive oil to keep this soup fat free – think again! A healthy fat like olive oil enhances the availability of beta-carotene, and antioxidant power of the soup.
References:
Boyer, J. and Liu R. H. (2004). Apple phytochemicals and their health benefits. Nutrition Journal 2004, 3:5. doi: 10.1186/1475-2891-3-5
Environmental Working group (2015). Dirty dozen: Shoppers' guide to pesticide in produce. Environmental Group Website. Retrieved from: http://www.ewg.org/foodnews/
Higdon, J., Drake V.J. (2005). Flavonoids. Micronutrient Information Center, Linus Pauling Institute, Corvalis, OR: Oregon State University. Retrieved from: http://lpi.oregonstate.edu/mic/dietary-factors/phytochemicals/flavonoids.
Hyson, D. A. (2011). A comprehensive review of apples and apple components and their relationship to human health. Advances in Nutrition 2(5): 408–420. doi: 10.3945/an.111.000513
Pollan, M. (2001). The botany of desire: A plant's-eye view of the world. New York, NY: Random House.
Robinson, Jo (2013-06-04). Eating on the wild side: The missing link to optimum health (p. 229). Little, Brown and Company. [Kindle DX version]. Retrieved from Amazon.com.
University of Maryland Medical Center. (2013). Quercetin. Retrieved 9/18/2015 from: https://umm.edu/health/medical/altmed/supplement/quercetin).
Wood, R. (2010). The new whole foods encyclopedia. New York, NY: Penguin Group.