First things first—unless you want to get thrown out of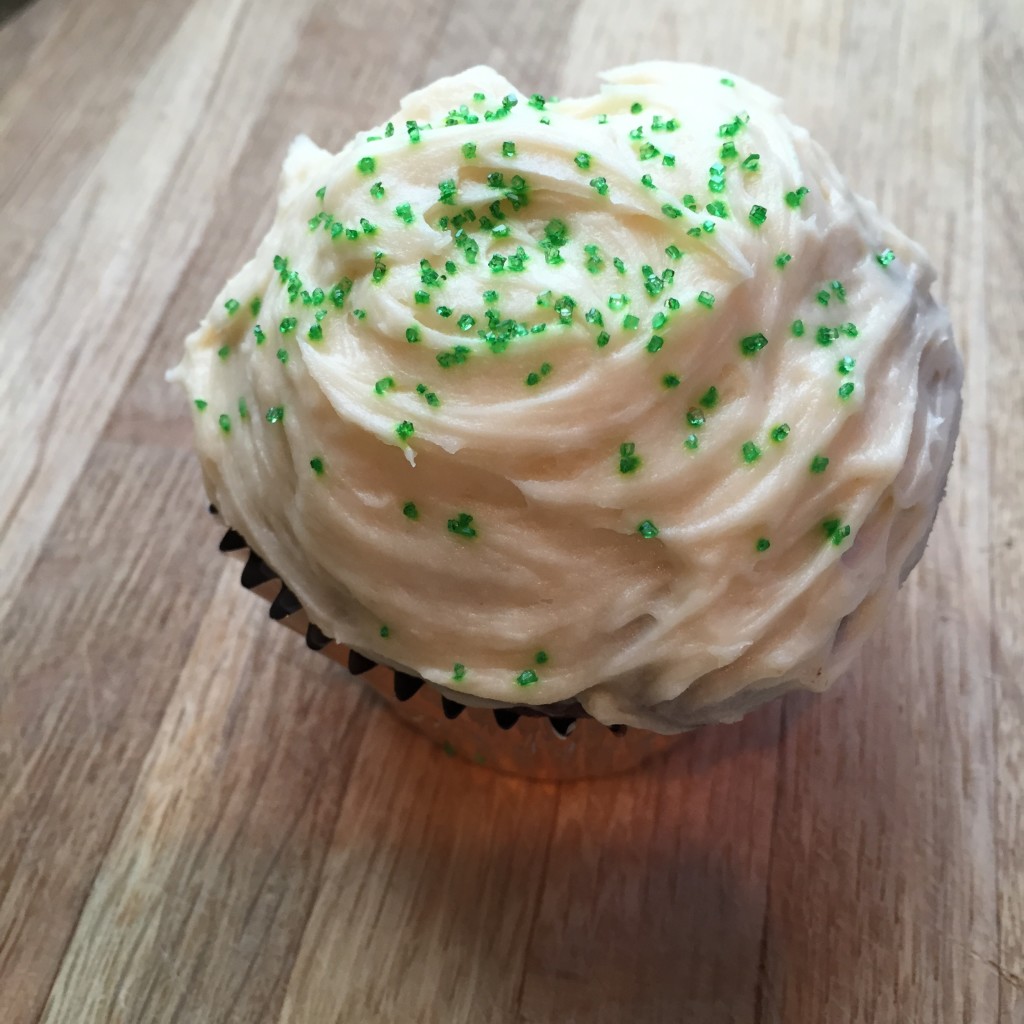 the pub, don't order an Irish Car Bomb in Ireland.
That's because this version of a boilermaker is actually an American cocktail with deceiving ingredients: Guinness Stout, Baileys Irish Cream and Jameson Irish Whiskey. It's said to have been invented by Charles Burke Cronin Oat, the owner of and bartender at the former Wilson's Saloon in Norwich, Connecticut.
When  you drop the whiskey and Baileys into the Guinness, it "explodes" into a flurry of frothy bubbles—hence the "car bomb" part. The rest of the unfortunate name refers to a difficult time in the country's history known as "The Troubles".
Between 1968 to 1998, there were about 10,000 bombings (many planted in cars) throughout Northern Ireland. More than 3,500 people were killed during this period, and many more were maimed by the blasts. The name isn't just inappropriate, it's insensitive. Some have compared it to the creation of a drink "inspired" by the 9/11 terrorist attack … think "Flaming Twin Towers". Oat later apologized for how he named his creation.
So now that you're completely depressed … I have just the thing to cheer you up—cupcakes!
Every year right around St. Patrick's Day, we get together with a group of friends and head to Dewey Beach on the Eastern Shore for the annual opening of one of our favorite summer watering holes: The Starboard. This has nothing to do with my story, other than it is how I was introduced to these ridiculously yummy treats.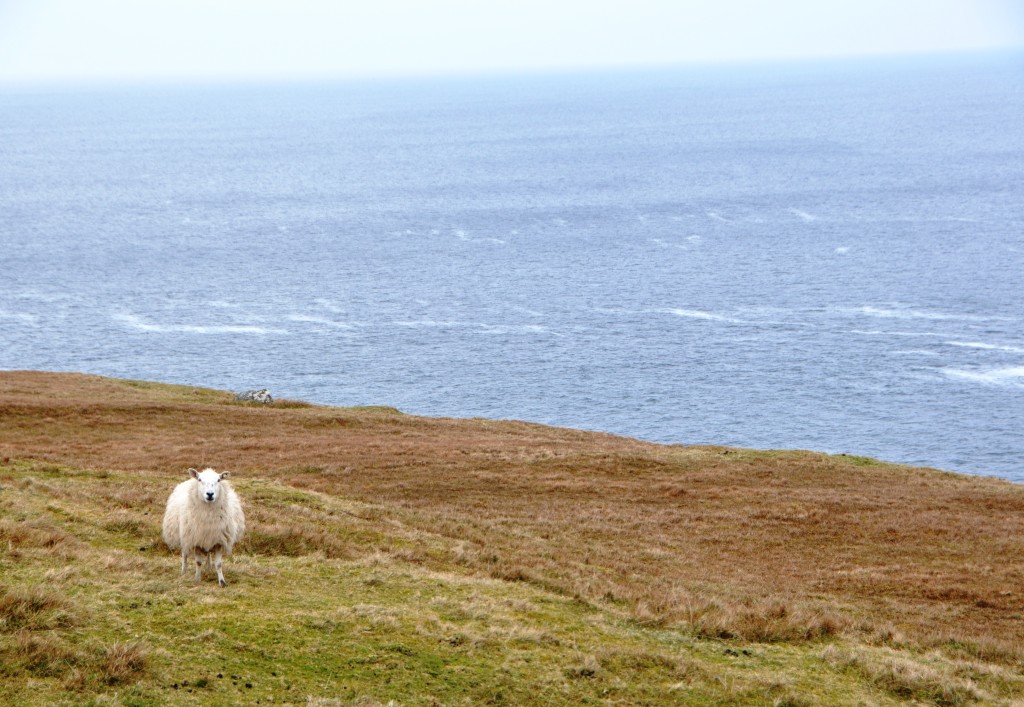 I was supposed to be writing about this really awesome restaurant we ate at in Galway when we visited the Emerald Isle last year <insert gratuitous sheep picture here.> But one bite of these cupcakes made me change my mind. And honestly—I don't even like cupcakes. Or cake, for that matter (as you may have read about before!) I actually just consider both a vehicle for frosting. So maybe this is a testament to how good the frosting on these cupcakes is.
My friend Heather from Philadelphia made them. She's half Irish, so I suppose an authority on making cupcakes filled with Irish booze. She made them for a St Patrick's Day potluck at work, and after rave reviews, decided to make us a batch to celebrate on our annual pilgrimage. It's funny, because I don't really consider this pal to be domestic … which I clearly now must rethink. I could have eaten two in quick succession. Yum.
Sadly, these treats are called Irish Car Bomb cupcakes, which we decided to rename. The first round of brainstorming produced an equally offensive slash inappropriate name: Irish Drunken Cupcakes. (There's actually a Facebook group called "Embarrassing Irish Nightlife Photos" that I don't suggest anyone look at. Ever.) So we've just shortened it to "Drunken Cupcakes".
My one tip, if you can handle a slightly heavy, decadent dessert that will truly disappear, I'd suggest making these with the base of the Guinness cake Adam made for the blog in December. That's how I've arranged the recipe below, so check out the link for the original if you'd prefer that. You could also make them in a mini muffin pan, if you prefer, because all you really need is a bite (my theory on one-bite desserts is explained in this post on Paleo "peanut butter" cups.) For the icing … Heather had a malfunctioning pastry bag, so she had to spread it on with a spatula. It tastes just as good, but if you want fancy—be prepared to pipe it on.
Enjoy (and save one for me!)
Drunken Cupcakes

Adam's Guinness cake was adapted from a recipe found in the cooking section of NYTimes.com. If you prefer the original, try this one from Brown Eyed Baker, which was adapted from a similar one on Smitten Kitchen.

Cupcakes:
1 bottle of Guinness stout
10 tablespoons (1 stick plus 2 tablespoons) unsalted butter
¾ cup unsweetened cocoa
2 cups superfine sugar
1 cup sour cream
2 large eggs
1 tablespoon vanilla extract
1 teaspoon cinnamon
2 cups all-purpose flour
2 ½ teaspoons baking soda

Heat oven to 350.

Combine Guinness and butter in a large saucepan over low heat until the butter melts. Remove and whisk in cocoa and superfine sugar. Add sour cream, eggs and vanilla.Then slowly add the flour and baking soda, whisking until smooth.
Ladle into nonstick muffin tins. Cook for about 20 minutes, or until a tooth pick inserted in the center comes out clean.
Remove from oven and allow to cool.
Whiskey Ganache Filling:
8 ounces bittersweet chocolate
2/3 cup heavy cream
2 tablespoons butter
2 teaspoons Irish whiskey (I like Jameson)

Allow butter to come to room temperature. Finely chop the chocolate and transfer to a glass bowl. Heat the cream until it just begins to simmer, but not boil, and pour over the chocolate. Allow to sit undisturbed for a few minutes.

Using a rubber spatula, stir it from the center outward until smooth. Add the butter and whiskey and stir until combined. Allow the ganache to cool, stirring occasionally. It will begin to thicken, but should remain soft enough to be piped.

Baileys Frosting:
2 cups unsalted butter
5 cups powdered sugar
6 tablespoons Baileys Irish Cream

Allow butter to come to room temperature. Whip butter quickly for five minutes (this is easiest using a stand mixer on medium-high speed, or beaters with a whisk attachment), scraping the sides of the bowl occasionally. Reduce speed to medium-low, adding the powdered sugar gradually until fully incorporated.

Increase the speed to medium-high, adding Bailey's and whipping for an additional 2 to 3 minutes until light and fluffy.

Assemble:

Using a 1-inch round cookie cutter (or the bottom of a large decorating tip), cut the centers out of the cooled cupcakes. You'll want to cut about two-thirds of the way down. Transfer the ganache to a piping bag with a wide tip and fill the holes. Use extra ganache to add a layer of ganache frosting on top of the cupcakes.

Using your favorite decorating tip, frost the cupcakes. You can also improvise a pastry bag by using a heavy duty Ziploc bag. Decorate with sprinkles, if desired.

Store the cupcakes in an airtight container.