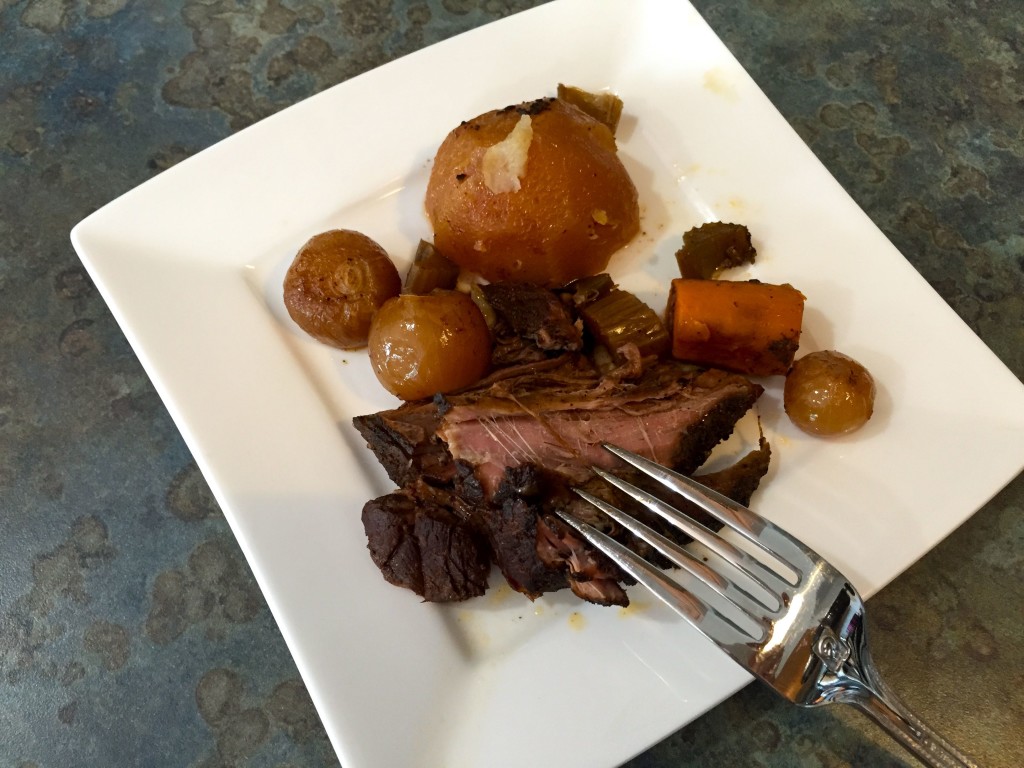 I'm not sure when I became one of those ladies who can walk into her local and order a shot of whiskey. It probably started with the mixed concoctions, like Coke and bourbon, in my earlier drinking years. But since I met my husband, Jim, I've gotten a better appreciation for the spirit.
Earlier this year we took a trip to Ireland with founding foodie Amy and her husband, Adam. Along the way we tried many different Irish whiskeys culminating with a visit to the Tullamore D.E.W. distillery. Tullamore, located in County Offaly, is where Jim's father was born and raised. So the whiskey has a special place in our heart. We even toasted with it at our wedding … much to the dismay of our less-whiskey loving friends.
Given the looks on our friends' faces after trying some, it can indeed be strong. But it's these strong flavors that can impart so many different notes to a dish. Depending on its type and where it comes from, whiskey can lend itself well to lighter sweet dishes or heavy savory roasts.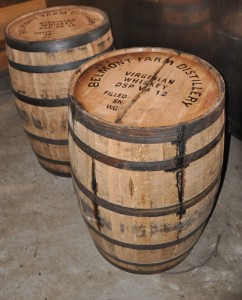 The Whisky Advocate has a quick primer on how it's made and the large range of types. The term whiskey encompasses many different spirits – peaty Scotches, sweeter American-made Bourbons, rich Irish-made, spicy Ryes. Specific regions are known for their own varieties. Scotland's many distilleries impart subtle differences in taste by the region they are located, which comes out in the "peatiness" of the Scotch.
When you're looking to use whiskey in a dish, how do you know which will work best? The first place to start is to taste it and try to get all the flavors. One trick we learned at the Tullamore D.E.W. distillery was to blow into our glasses before tasting. This simple action will remove the heavy alcohol from your palate, which will overpower the flavors you're looking for. I've learned it's also OK to water down whiskey or add ice to cut it a little.
With this knowledge in hand, Jim and I set out to make a pot roast in our slow cooker, something warming and hearty … perfect for the cold weather. And what could be more warming than whiskey? We raided our liquor cabinet and found ten different varieties. Clearly we enjoy the stuff! We tasted here and there: two different Jamesons, three different D.E.W.'s, one Scotch and a Rye.
We settled on a Virginia based whiskey – Belmont Farm's Kopper Kettle distilled and aged in traditional early American pot stills. If you're ever near Culpeper, VA this distillery is a must see. We stopped in the day after our wedding for a quick tour after simply seeing signs along a country road. The distillers and owner were relaxing on the porch with lunch, a few dogs at their feet. We got a private tour and learned the history of the farm and the traditional methods of distillation, aging and even bottling that they employ.
As we tasted the Kopper Kettle, first blowing and then sipping, we picked up a hint of apples. That's when Jim remembered: Belmont Farm ages their whiskey in apple wood barrels. We found our special spirited addition that our pot roast needed. After throwing this all in the slow cooker, we celebrated a little more. Thankfully, we woke up to an excellent meal to help cure us of our hangover.
Slow Cooker Whiskey Pot Roast

We improvised the recipe by looking at a bunch of slow cooker pot roasts online. To season the chuck roast, Jim threw together things we thought would mesh well with the whiskey – coffee for earthiness and chipotle for a smoky kick. When seasoning, think of the flavors in the whiskey you're using and try to find complimentary flavors.

2 1/2 tablespoons ground coffee
2 1/2 tablespoons chipotle
1 teaspoon paprika
1 teaspoon sea salt
1 1/2 tablespoons black pepper
1 teaspoon fresh ground ginger
2 tablespoons Worcestershire sauce
2 1/2 pound chuck roast
4 – 5 celery stalks
pearl onions, peeled
potatoes, peeled
garlic, peeled and chopped
2 1/2 cups beef stock
1/2 cup whiskey

In a medium sized bowl, combine the coffee, chipotle, paprika, salt, pepper, ginger and Worcestershire sauce. Rub this all over the chuck roast.

Place the chuck roast into slow cooker and arrange the vegetables around and on top. Pour the beef stock and whiskey, covering the roast.

Turn slow cooker on low for at least 8 – 9 hours.