When I used to think "marriage proposal," my mind would wander to the guy who pops the question at a baseball game. During the 7th Inning Stretch or some other dramatic pause in the game, the couple appears on the Jumbotron. He pulls out the ring box, her hands fly to cover her mouth as he drops to one knee.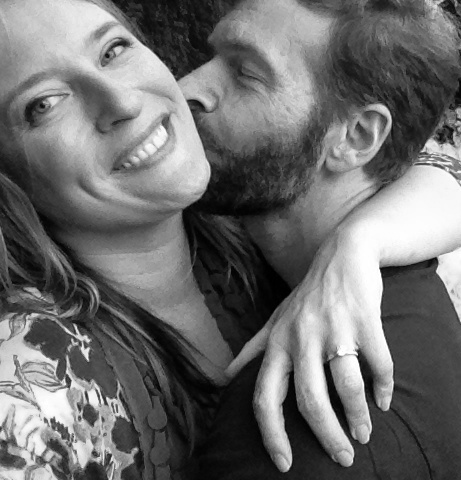 Now, I'm an old fashioned romantic at heart. I believe in flowers for no reason, opening doors, coats thrown over puddles — that sort of thing. I can't imagine a less romantic way to propose a life long commitment to someone I love with all my heart than doing it over hot dogs and plastic cups of beer.
But there are girls out there that swoon for that sort of thing — ladies who love the excitement and atmosphere of a ball game. Who am I to judge?
That said, I think there are just some things that any good proposal should contain.
First — get the family's consent (I say "family" to cover as many possible family dynamics – but tradition dictates asking her dad.) It says a lot about your character,  your respect for her and, hopefully, your soon-to-be family. It might not be the easiest thing to accomplish: Geography presented a challenge for me, as Amy's father lives on the West Coast. However, I think it's critical to look someone in the eye when you ask their permission. You're doing it to reassure them that their little girl is the most important person in the world to you, and you're going to take care of her.
Another thing you have to work out is the ring. Custom says you should plan on spending two-thirds of a month's salary. It all depends on what you're comfortable with and what you can actually realistically afford. I'm not saying it's okay to drudge one out of a gumball machine, but financially biting off more than you can chew isn't an ideal situation either. No matter the size of the diamond (or cubic zirconia or another stone … or no stone at all) may be, ultimately it's about your effort in the process.
Many couples discuss this up front, and she is probably dropping hints like crazy — so pay attention. If you're trying to make it a total surprise, shop with her and make mental notes.  Check out her other jewelry. You can even try on one of her rings to size it. And definitely research as much as you would any other big-ticket purchase.
 When it comes to the proposal itself, the sentiment is the same: Do your research and plan it out. Make sure it's all about her. If she's the girl that wants the game, giant-screen and seventh-inning public proposal — go for it. And go big. Find a way to get the mascots outfit. Excuse yourself then come back and make it a big deal. If she is all about family, make reservations where you can have them jump out of the wood-work at the perfect moment with plenty of people ready with cameras. Maybe she'd prefer a quiet, romantic moment tucked into an intimate corner of your favorite restaurant.
If you're at the point of a proposal, you have a pretty good idea who this person is and what she would like. But if you're still struggling with creative ideas, there are plenty of resources to turn to. From Internet research to hiring a professional — it just takes effort to make it epic. And it should be epic. My dad's proposal to my mom went something like, "Ah … I've decided we're getting married," her ever-tolerant response being, "Oh, really?" That's not a model for success in most cases. Go big or go home.
Don't forget to get down on one knee! She's worth it. And use her full name — she'll love it. This memory AND this commitment is forever. Be ready, and brace yourself. With the joy of "yes" comes the roller coaster rocket ride to your wedding. The time will fly, and the best advice I can give there is be present, be helpful and be patient.
So now that you're ready: Be prepared for things to go awry. When most folks hear the (long) story of my proposal to Amy, they discover that I was thwarted on multiple occasions. NOTHING I planned worked out exactly the way I hoped — from surprise guitarists at the Old North Church in Boston, to conspiring proposal possibilities with friends — it just seemed like there were elemental forces at work trying to best me. And it isn't just me: A good friend was going to propose out of state, with a custom-made ring. The ring was late and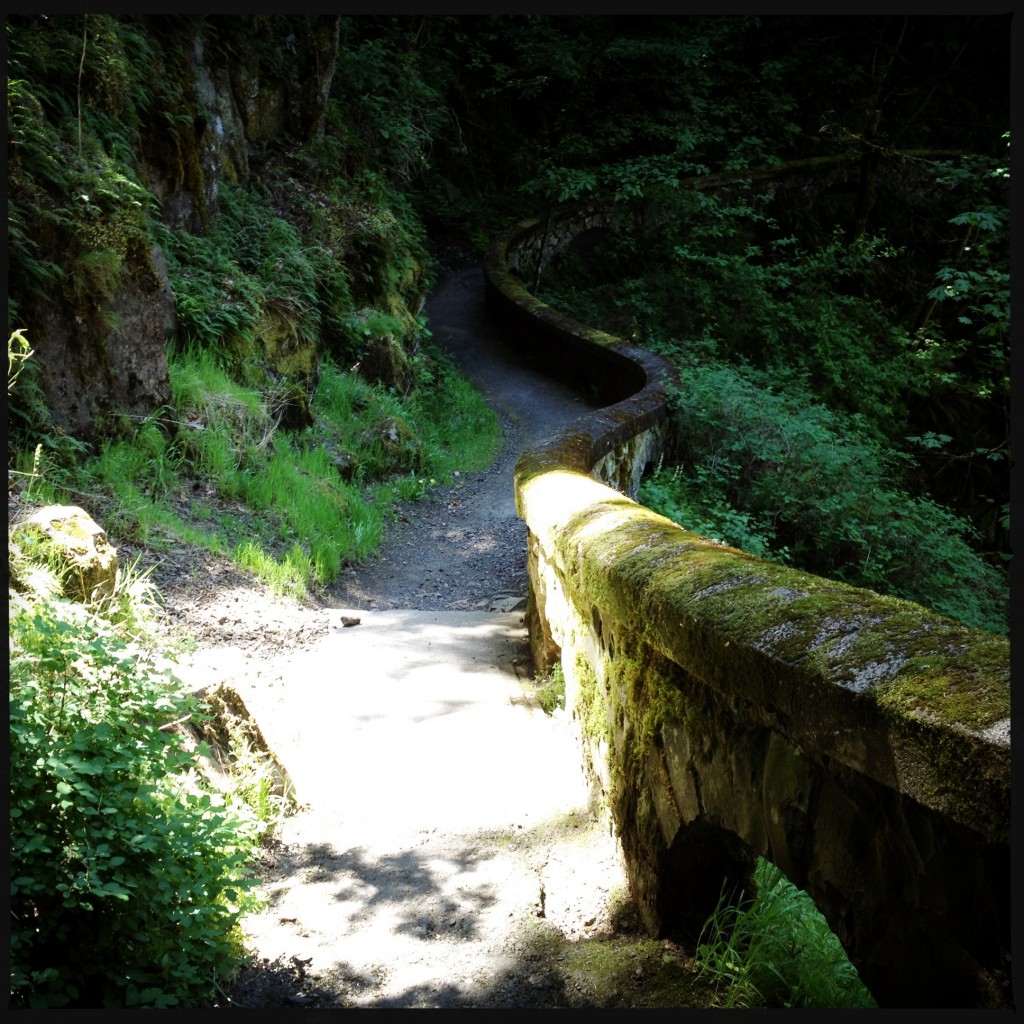 had to be rushed to him mid-trail hike! No matter how ready you are, something could go wrong. Make it something you can laugh about later. Even if you have to wing it a bit in the end, it will all work out perfectly.
It did for us.
We got engaged on Cinco De Mayo at Shepherds Dell Waterfall in Portland, Ore. We were driving from Mount Hood to Cannon Beach. It was one of the most fantastic vacations I've EVER been on, as everything that happened just seemed magical. I tricked her into thinking that I didn't bring the ring, then she accidentally found it on me the day before.
Then the perfect moment presented itself to the two of us alone, in a beautiful, peaceful place. I got down on one knee and asked my best friend and deepest love to be my partner for the rest of my life. She promptly responded, "Exactly how long will that be?"
She said "Yes" only after I promised it would be a long, long time.
We were married Oct. 19, 2013. You'll read the story of our wedding next week as Amy walks you through the food portion of planning your wedding reception.