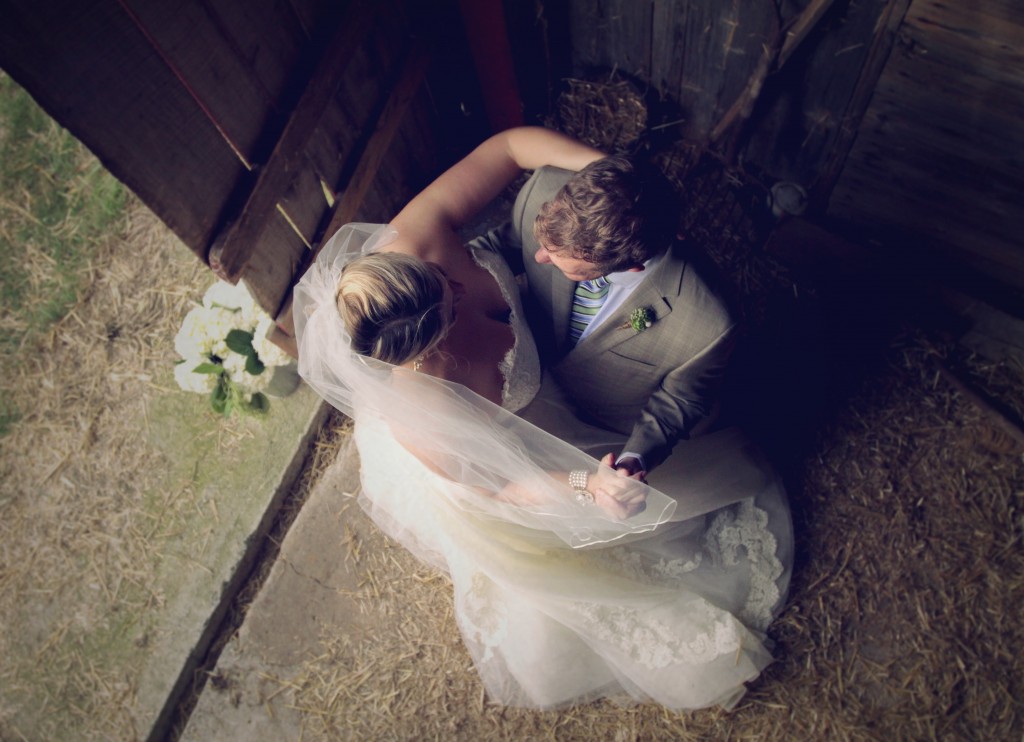 AMY:  The best part about a wedding? The honeymoon. Yes, I get that it's not technically part of the wedding, but let me tell you — after planning and executing one of the biggest events of your life, you're gonna need a break.
The problem is, if you're anything like me, you hit a vacation running. I am an itinerary girl, and because I like to make the most of my vacation, there's not much down time. On your honeymoon, though, that's exactly what you need: downtime.
ADAM:  That made picking where to go a really difficult decision. Our goal was to start a family right away, so we wanted something one-of-a-kind — epic, if you will. We had some great ideas, with Thailand being at the top of the list.
AMY:  Until we found out that October is really close to the rainy season there. Sure, we could have postponed and gone another time, but it's really just not the same thing now, is it?
ADAM:  And no one wants a rainy honeymoon. And so began our quest to find a warm, sunny spot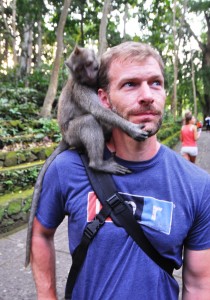 with great beaches … in October. We tossed around St. Lucia …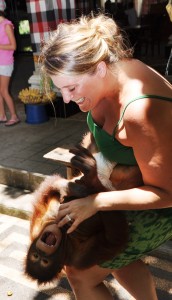 AMY:  … hurricane season …
ADAM:  … Greece …
AMY: … cold season …
ADAM:  … Costa Rica …
AMY:  … rainy season …
ADAM:  … an African Safari!
AMY:  … cool, but no. The only wild animal I wanted to spend time with was the hubs (wink, wink).
And maybe a monkey or 10. We love monkeys.
ADAM:  The process kept turning into a circular conversation. We knew what we wanted: sun, relaxation, pampering and privacy … with the opportunity for adventure should we decide to foray out. But not a place where we would feel like we missed something if we just lounged by the pool.
As an awesome journalist, my wife is a hard-core researcher. I like to think I chipped in, but she's a powerhouse. And ultimately, through her research, we settled on an amazing place: Bali. She found a newly opened resort where we could get the quiet and privacy we wanted for a great price.
AMY:  I really just have two words: private pool.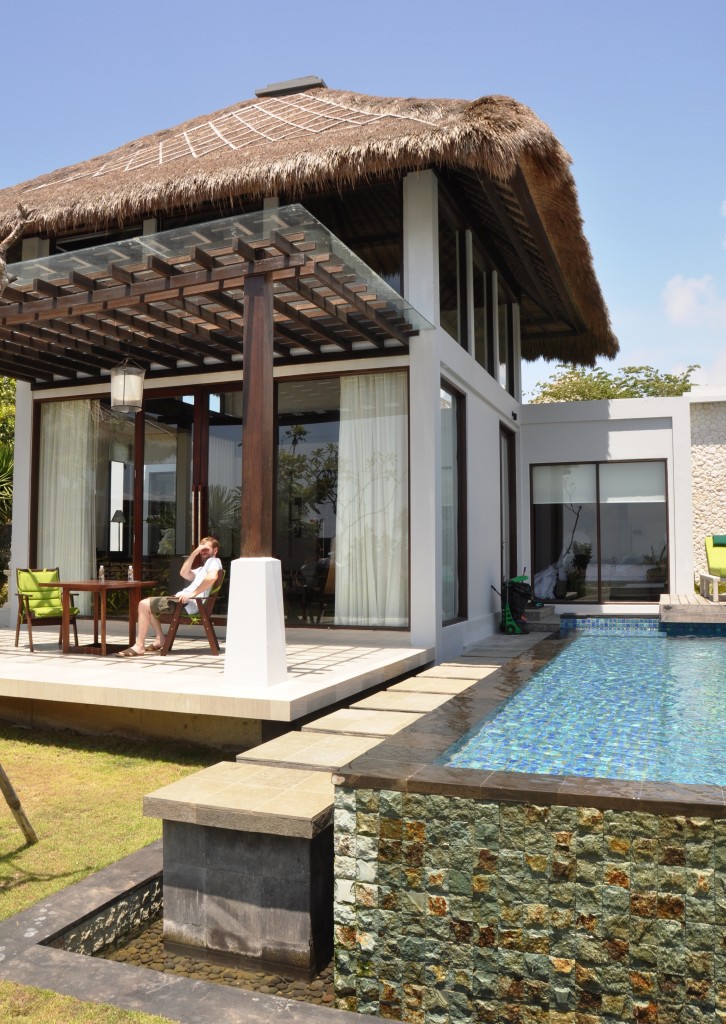 Well, villa is a pretty good one, too. And butler. And all-inclusive — but only on the days you wanted it, which meant we wouldn't stuff ourselves every day, or feel like we were losing money if we spent a day touring. Talk about paradise! It was something like 40 percent off, which was awesome.
ADAM:  Ultimately, what this adds up to are these suggestions when planning out your honeymoon: First, know what you really want before you start looking — Relaxing on a beach? Holed up in a cabin? Volunteering? Nonstop adventure and outings for 10 days? Have a sense of the kind of experience you want before diving into the research. Decide if you want to go right after the wedding or wait until later. Lots of people do a mini moon, and save the big trip for another time.
And don't forget to talk budget. Want something tropical, but on a shoestring budget? Go west, young man. Key West, that is. The deal my wife found with a newly opened resort was phenomenal — but it didn't just fall into her lap. She spent a ton of time researching and comparing value. Same with the plane tickets, really. The bottom line here is, with a little research work, you can make your honeymoon budget stretch further.
AMY:  Then, as you start to narrow possible destinations, make sure you keep the season and weather in mind. If the plane tickets or resorts are super-cheap for the window of time you're looking, there's probably a typhoon … I mean, a reason. And be open-minded. I've enjoyed my travel in India, Ecuador and Peru just as much as Mexico and Italy. You might find discovering something new — and together — brings you even closer. And some of those off-the-beaten-track kinds of places are much, much cheaper. That said, I always check the government's travel advisories before I go anywhere.
ADAM:  And here's an Amy special: Stay as long as you can. She rarely takes a trip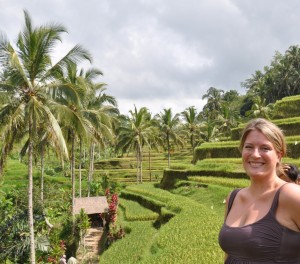 that is less than three weeks (really … read about it here and here and here.) Personally, I've never considered a vacation longer than a week. We stayed in Bali for two. It's your honeymoon! Stretch out the time to relax and have fun as a couple.
AMY:  You'll undoubtedly buy crap on your honeymoon, as we do on all of our travels. Take it from me — the one thing you will truly never be sad you bought is art. I started doing this on my first trip, and seeing these things around my house instantly take me pack to that place. There's the painting of elephants on silk from India. The canvas and oil of Cotopaxi from Ecuador. A tiny watercolor of a Tuscan landscape from Italy. And now, we have a gorgeous hand carved wood screen from Bali.
ADAM:  At the end of the day — it's about you being with the person you love anyway, right?
AMY:  Right. Have a great trip, or an awesome staycation.