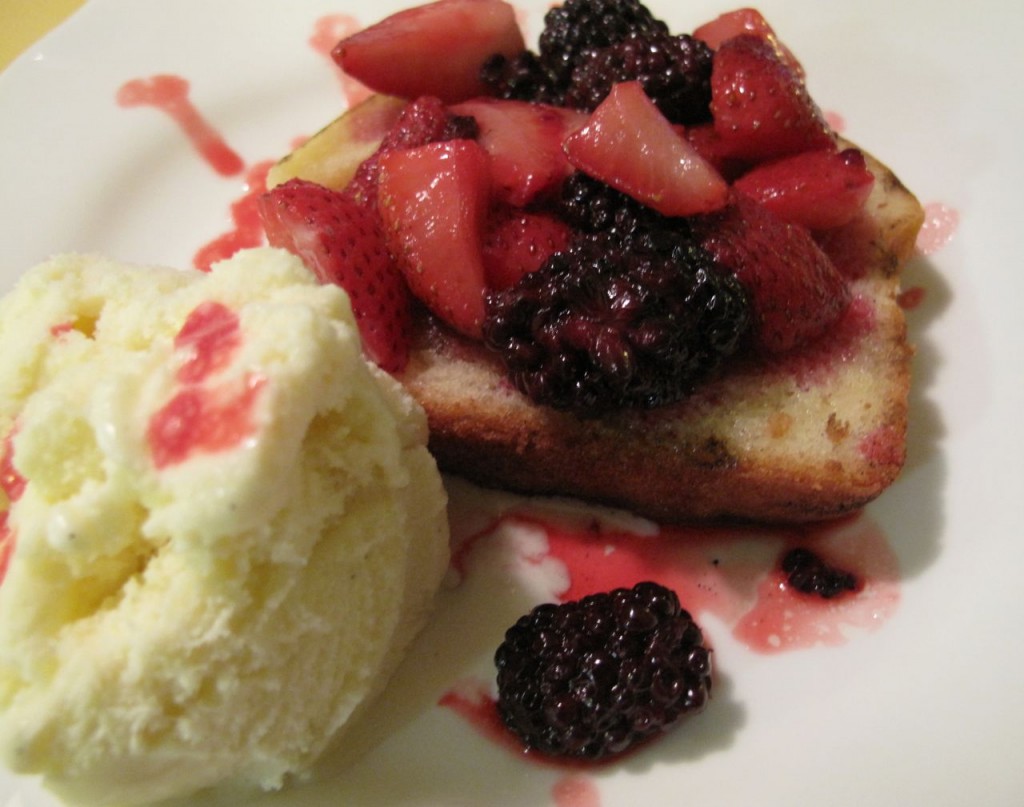 Summer begs for lazy days. Between the heat and humidity, even desserts should be easy to put together. It's a necessity brought on not only by the weather, but also the fleeting nature of summer. Need I remind you that tomorrow will be September? And while summer is not officially over, I find myself asking (like many of you, I wager), "Where did it go?!"
But then, I look back. One weekend I went to the beach, another, a ball game in Pittsburgh. And how many concerts, parties, theme parks and last minute dinners with friends and family? Oh, right — that's where it went!
Looking even further back, to my childhood, gives me even more perspective on just why meals should be quick and simple through the summer months.
We didn't have air conditioning at my mother's house in northwestern Pennsylvania, you see. Our saving grace through most of the season was our proximity to Lake Erie, about a mile away. That meant the days were unbearable only during the very peak of summer.
On those particularly sweltering days, we would find other ways to cool off — going to the beach at Presque Isle, dipping into a friend's pool, creek walking, swinging on the porch swing. Cooking or baking in the kitchen was the last thing anyone felt like doing.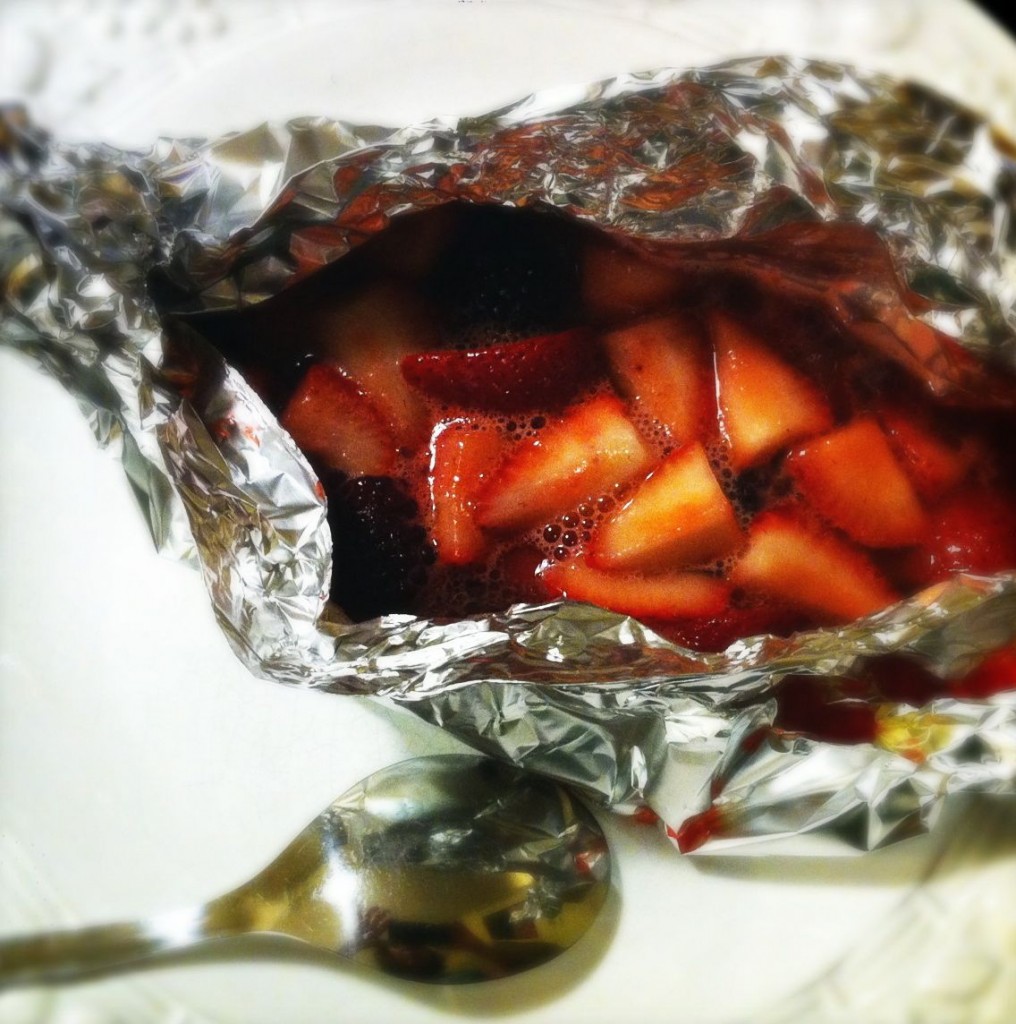 Even so, my mother does some of her best cooking this time of year (though it's a close tie with her holiday meals and her tremendous library of baked goods). Grilled chicken, smothered in sauce and charred up over coals. Her potato or macaroni salad, whipped up effortlessly along with deviled eggs. And, because every meal of my mother's must have a dessert, more often than not, she would make strawberry shortcake.
Starting in June, the roadside farmer's markets near Erie are filled with the most amazing local strawberries. Tiny and bright red, they are truly what my dreams are made of. Packed with flavor, bursting with juice, they are the perfect ending to a hot summer meal.
We would hull the little tops off, cut them in half, and stir in a spoon of sugar. The sugar would draw even more juices from the berries, if that was possible. The pound cake was almost an afterthought — more of a sponge to soak up all that juice. Sometimes Mom would make it from scratch or from a boxed mix, but given the heat, she would often simply purchase a pre-made cake at the store. Throw on the strawberries and a dollop of whipped or iced cream, and we had the most perfect dessert ever invented.
Paying homage to these summertime memories, I thought to combine the grill and this summer favorite. Turns out that grilling pound cake is nothing new, but how to go about grilling those strawberries?
Turns out that putting the berries in an alumin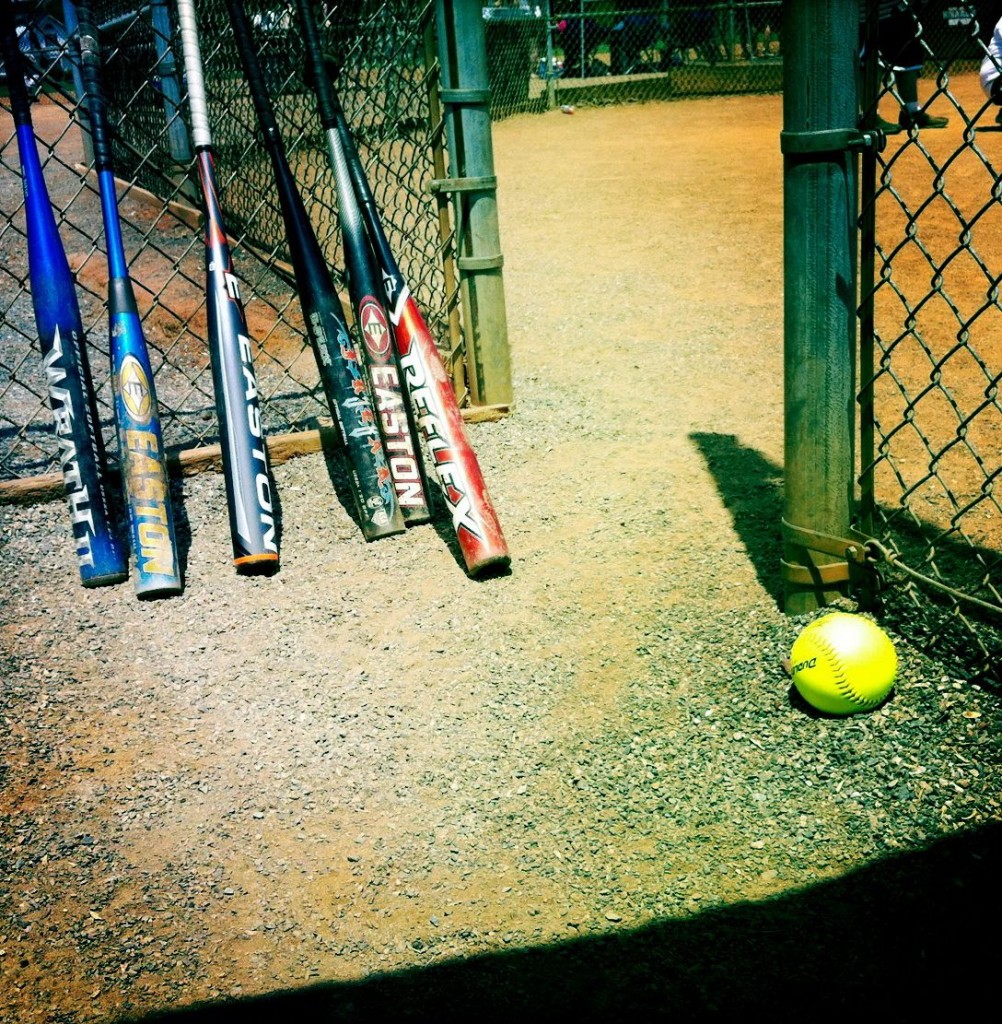 um foil pouch creates a warm, bubbly fruit compote. There's plenty of juice for the cake to soak up and to drizzle on ice cream. I gave it a try, and, just as I remember, the berries were my favorite of the cake-berry combo. So simple, and you can make them in the oven or on the stovetop. You could even put the pouch in a camp fire (but with care, please!)! I also envision many more uses for the warm compote — over biscuits, pancakes, french toast, waffles …
For the pound cake, I took the path my mother most often used — from the grocery store's bakery, since I tried this out on another jam-packed summer weekend. Not only were there friends and family to see — a girls night in, brunch, my father's 58th birthday party — but the events were spread across the region from Maryland to the Shenandoah Valley. On top of that, Sunday was my league's end-of -season softball tournament. Yowza. It all definitely called for an easy dessert –– the perfect ending to one of the last weekends of summer.
Grilled Berry Pouches and Pound Cake

Adapted from Food & Wine.  The recipe calls the pouches hobo packs. I absolutely love this. Maybe during a future hobo-themed month I will regale you with the tale.

1/2 pound strawberries, halved
1/2 pound blackberries
1 tablespoon lemon juice
1/4 cup sugar
3/4 teaspoon cornstarch
2 tablespoons unsalted butter, softened
4 1/2 inch-thick slices of pound cake, the denser the cake the better
whipped cream or vanilla ice cream

Prep the fruit: While the grill is warming up, combine the berries, lemon juice, sugar and cornstarch in a medium bowl.

Prep the foil pouches: Put 1/4 tablespoon of the butter on the foil and add the fruit mixture.  Form the pouches by bringing up two sides and folding together, then the opposite two sides. It doesn't have to look pretty as long as the pouches are sealed.

Grill the pouches over moderate heat for about 10 minutes. The fruit will be bubbly.

Spread the remaining butter on the pound cake slices and grill on both sides until they're toasted (about 1 minute). I noted that a denser pound cake would work better here. Mine was lighter, which caused it to break apart when flipping.

To serve, spoon the berries and juice over the pound cake.  Add ice cream, if you desire.  The juice was amazing with vanilla ice cream.