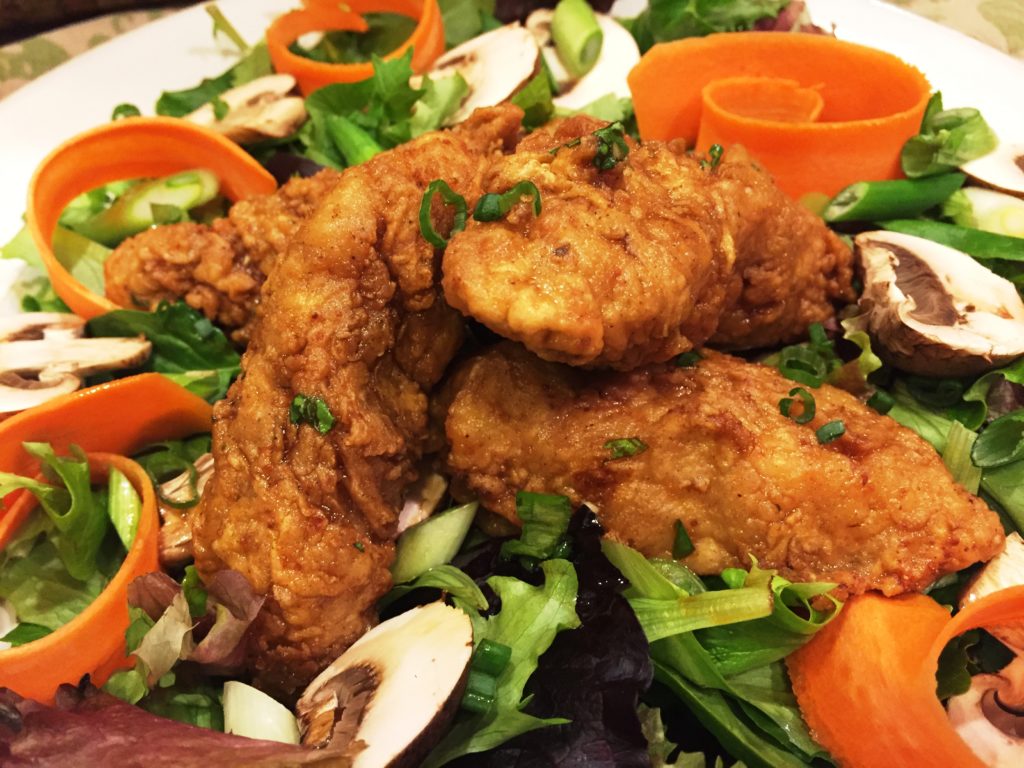 If I Had Wings, I Could Fly.
Okay, not really. We are talking chicken wings here. And this week, not so much wings. But the sauce I put on these guys? It will have your mouth soaring at the very least.
First things first: I have a long-standing aversion to chicken, and particularly chicken wings.
This has nothing to do with taste. Though I may consider myself much more of a steak girl, chicken has many merits. It is a far better partner with sauce of nearly any kind than beef, thus more versatile. It is more economically priced. And it is—gasp!—better for you, health-wise.
Sadly, there's just  something about the unknown weird bits that are a total turn off for me. Veins and bones and other stringy things that just don't have the same effect when I am eating a steak. Or pork. Or fish. Maybe shrimp, but the list isn't long.
The tragic things is, despite their blech factor, I adore chicken wings. That mostly as an instrument of delicious sauce delivery. Much like cake, which, in my humble but 100 percent accurate opinion, is solely a delivery mechanism for frosting. Cake is to frosting as wings are to sauce. And this sauce doesn't disappoint.
Plus, I overcome my aversion here by scrapping the wings all together and opting for a less offensive breast. So there's that. And deep frying it doesn't hurt, right?
Perhaps I should have titled the post, "If I Had Wings, I Could Fry."
Amy's Asian Boneless Wings

Inspiration for this recipe was found in two places. Allrecipes.com had some great ideas on making boneless chicken wings. One of my favorite food blogs, Budget Bytes, had a recipe for Asian Sticky Wings that I adapted here to make a version that could double as salad dressing. 

"Wings"

Oil for frying (I used peanut oil)
2 boneless, skinless chicken breasts—cut into strips
1 cup flour
1 teaspoon salt
1 teaspoon Chinese Five Spice (you can omit this, if you choose, but it adds a nice depth of flavor)
1/2 teaspoon garlic powder
1 egg
1/2 cup buttermilk (or regular milk)

Sauce

1/4 cup honey
2 tablespoons soy sauce or tamari
1 tablespoon sesame oil
1/2 teaspoon rice wine vinegar
2 cloves garlic, smashed and finely minced
1 teaspoon grated fresh ginger (you can also mince, but I use a microplane)
1 dash liquid smoke
1 tablespoon fresh cilantro, miced
1-2 tablespoons green onion, chopped

Optional, for serving as a salad: mixed salad greens, carrot, mushroom and more green onions

Method

The great part of being a personal chef is all the gadgets I have in my kitchen, including a mini fryer. If you have one, too, heat your chosen oil to 375 degrees F (190 degrees C). You can do the same in a large saucepan

In a large bowl, combine the dry ingredients. Whisk egg and milk in a smaller bowl. Cut chicken into strips, dry thoroughly, and dip each into the egg mixture, then toss to coat in the flour mixture. If you want a thicker batter, repeat the process. Place on a plate or tray and chill for about 20 minutes in the refrigerator.

While chicken chills, make sauce by combining all ingredients. If you plan to serve as a salad, you can also assemble those at this time. I planned for one chicken breast per person, or about 4-5 "wings."  We lightly dressed our salads with the sauce that was left after tossing the wings. You can adjust accordingly.

Working in batches, fr the chicken strips until the exterior is browned evenly, about 6 minutes depending on thickness (I added thinner pieces about a minute in and put really fat pieces in for about seven minutes).


Transfer from oil to a paper towel-lined plate. Once cooled slightly, toss in sauce and serve alone or as a salad.