Ever had one of those days in the kitchen?
The kind of  day when you realize the grocery store you're at is out of your main ingredient. You pick out something comparable and head home. Only to you realize you forgot a few ingredients. So your husband, being the sweetest man on the face of the earth, runs back out in the frigid cold to get those things. He's about 50 percent accurate on your list when he returns with something that is masquerading as soba noodles, but really isn't the real deal. And not like it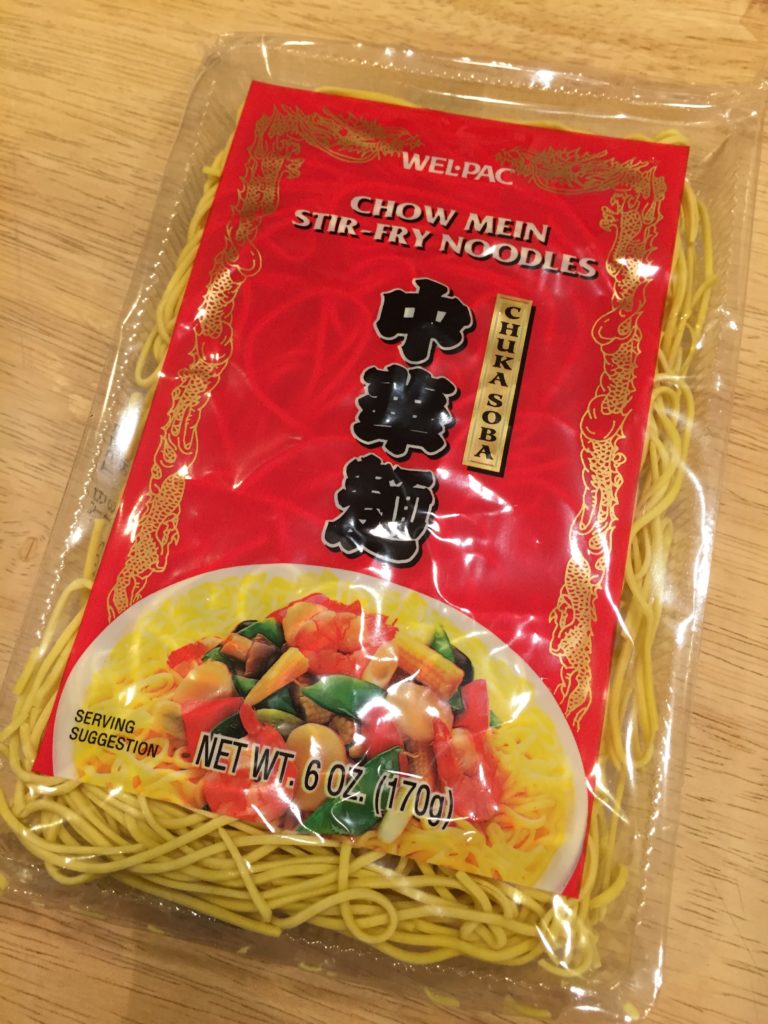 matters: While you're throwing things together, you realize you're out of something else.
Are you kidding me?
Mama said there'd be days like this. Those are the days when you just have to roll with the punches.
If I polled 75% of my friends, I'd say they would sum up the entirety of 2016 in this abominable way. I get it… as much good as we've had happen in our lives over the past 12 months, we also felt the sting of blow after blow.
After. Bloody. Blow.
So I am starting off this new year by focusing on the positive: A gratitude a day.
Which brings me full circle.
I am grateful that Whole Foods, though out of the flank steak I desired, had flap steak. I'm grateful that the noodles Adam picked up (not the soba noodles I had ordered, despite the packaging and shelf label's protestations to the contrary) worked just fine. As did the white wine vinegar I substituted for rice wine vinegar.
It truly was a resounding success, despite.
So, for some weird reason, I have high hopes that 2017 won't disappoint, either.
Amy's Flank MisSTEAK Salad

Recipe inspired by one given to me by a client which referenced Eating Well magazine. Serves four.

Ingredients

3 tablespoons mirin
1 teaspoon fresh ginger, grated or minced
1 pound flank steak (you can substitute flap or skirt steak)
9 ounces soba noodles
1 cup carrots, julienned
1 cup cucumber, seeded and julienned
1/2 to 1/4 cup green onions, sliced on the diagonal
1 teaspoon sesame seeds (I adore black sesame seeds!)
2 tablespoons dark soy sauce (or 3 tablespoons regular or tamari)
3 tablespoons green tea
2 tablespoons rice vinegar
2 tablespoons sesame oil

Method

Prepare marinade of mirin and ginger for the meat. Place marinade and steak in Ziploc bag and allow to sit for 30 minutes or up to two hours.

Prepare sesame green tea soy dressing by combining soy, green tea, rice vinegar and sesame oil. If you find the sesame oil overwhelming, you can use half sesame and half canola or avocado oil. Whisk together and set aside.

Cook noodles according to package instructions, shortening cooking time by one minute. Drain and toss with 3/4 of dressing in a bowl.

Grill steak and set aside to rest. Once rested (about 5-10 minutes), cut against the grain into thin slices.

While noodles and steak are cooking, peel carrots and seed cucumbers, cutting both into 2-inch matchstick-sized julienned pieces. Slice onions. Toss with dressed noodles.

Divide noodles between four plates. Arrange steak. Sprinkle with sesame seeds and drizzle with the remaining dressing and serve.