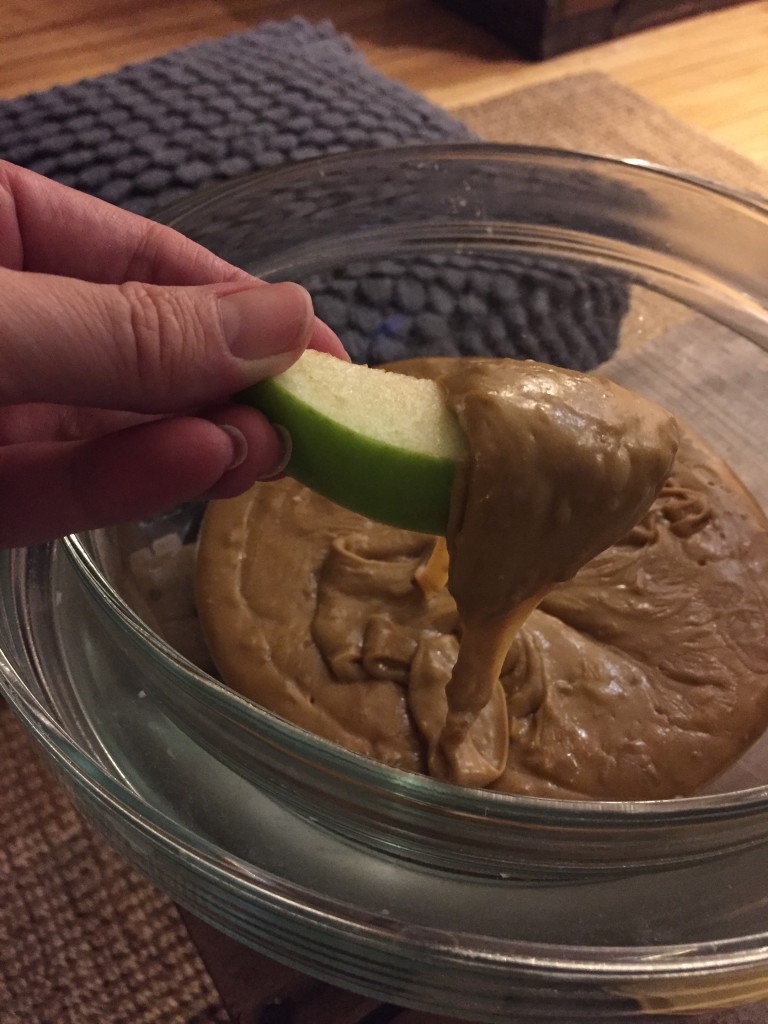 I'm not sure that I regard fondue as a particularly manly means of consuming cheese.
Don't get me wrong! I love fondue and have probably consumed gallons at the Melting Pot over the course of my lifetime. To me, a more guy-like delivery system for cheese is as a pizza topping, between slices of buttery grilled bread or packaged in fresh ravioli. Preparing any of those dishes feels like it would leave my man-card intact.
But, short of the performance put on at the previously mentioned restaurant, fondue is not something you're breaking out for your bros. Sliders are an appropriate snack to eat while watching the big game, but even my alter-ego, Captain America, had his concerns about fondue!
So… when challenged with whipping up some fondue this week, I immediately thought I'd make "fon-dude" instead! And, short of bacon (which Sarah already covered), the best way to make something bro-friendly is to add BEER!
As with any uncharted territory, I consulted google for advice. I found a recipe to use as a building block. Plus, considering the Melting Pot an authority, I also took a few cues from another recipe that copied on of my favorites from the restaurant.
I felt both of these recipes weren't really working hard enough to bring that beer flavor into play, hence my first modification came in choice of beer. The recipe called for Coors, but I went with a Java Stout. I also decided more cheese must be better, so I included two different varieties of cheddar, then swiss and a blue cheese crumble. I swapped the onion the original recipe called for with a shallot, added extra garlic and a dash of cayenne pepper.
It seemed like a great idea at the time.
I totally overdid the flavors. I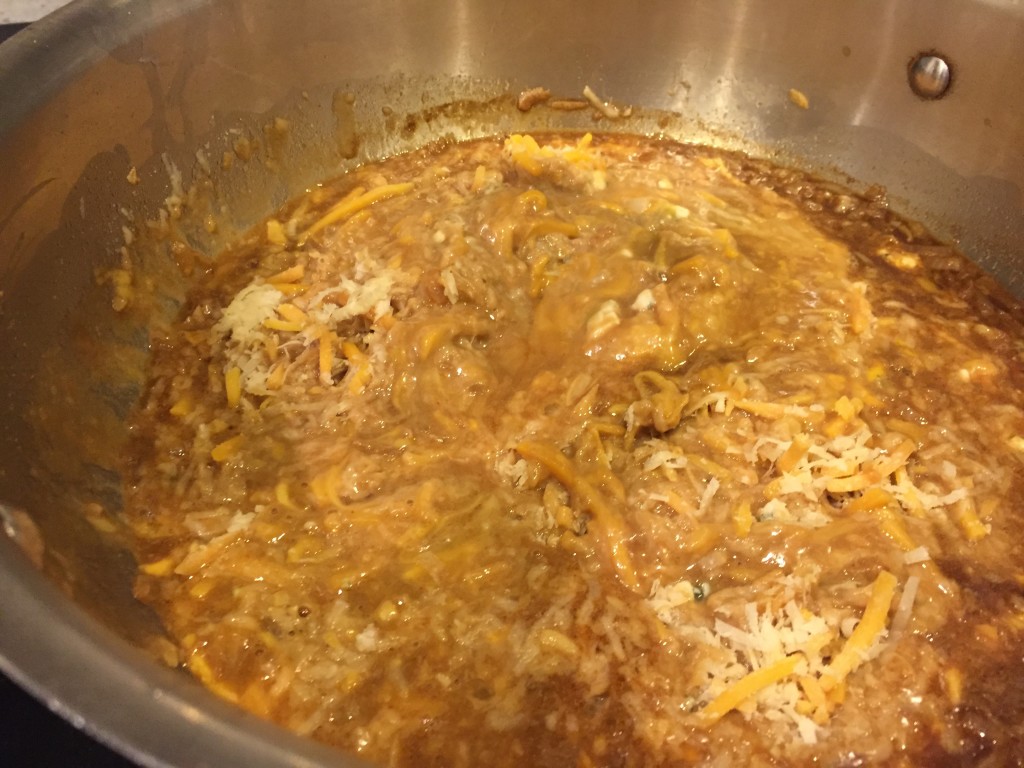 wanted a fondue that tasted like beer, and that was the flavor. Overwhelmingly so. There was an occasional whisper from the cayenne, but the blue cheese was entirely lost. And let's not even talk about the color. It was more caramel than cheese. Not the most appetizing dish.
I also had some issues with keeping the cheese in liquid form. I errantly thought we had a fondue pot. Fortunately, my ever-wise foodie wife whipped up a quick solution, filling a large bowl with boiling water and then floating another bowl with the cheese in it.
For my first fon-dude attempt, it wasn't all that bad. Certainly good enough that we ate the entire batch, particularly enjoying it with some tart granny smith apples that offset the bitter taste of the coffee beer. And while I doubt you'll catch this version at your favorite fondue restaurant, I will definitely be experimenting with this recipe and manning-up some more fondue in the very near future.
Fon-dude
Inspired by this Beer Cheese Fondue recipe at MelanieMakes.com and this cheddar fondue recipe at copykat.com that approximates The Melting Pot's recipe.

Ingredients:

2 cups shredded mild cheddar cheese
1 cup shredded sharp cheddar
1 cup shredded swiss
2 1/2 tablespoons blue cheese
2 tablespoons all-purpose flour
1 tablespoon butter
4 cloves minced garlic
1 minced shallot
2 teaspoons dry mustard powder
1/4 teaspoon cayenne pepper
1 1/2 cups stout beer (coffee infused)
2 tablespoons heavy cream

Method:

Put all shredded cheese in a bowl add flour and mix until cheese is coated.

Mince shallots and garlic and then saute in them in butter in a large sauce pan until tender.

Add beer to saucepan and bring it to a boil. Reduce heat to medium.

Stir the cheese into the sauce, continuing to stir so cheese does not burn to bottom of the pan. Add heavy cream and continue to stir until all the cheese is melted. If the cheese is too thick, add more heavy cream.

Ideally, transfer to fondue pot to keep warm. Serve with sliced granny smith apples and small bits of your favorite bread for dipping.