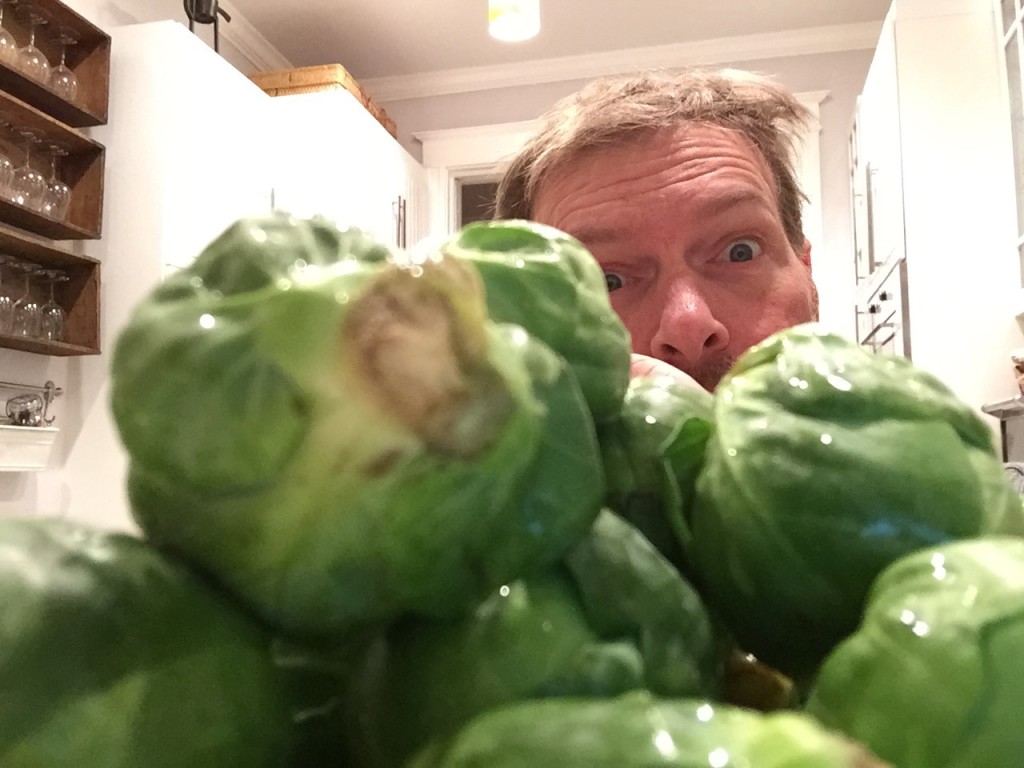 If you told third grade Adam that he'd one day love brussel sprouts, he would have thought you were crazy. (Maybe even gagged a little.) Vegetables were not a part of his meal plan.
I'll be honest: I've been a pretty finicky eater most of my life. My palate craved simple fare, like meat, potatoes and pasta. I thought Taco Bell was exotic.
That said, there's another food from my childhood that evokes the same kind of terror — and maybe more — than vegetables. But this one doesn't make a lot of sense, because most kids love baked goods.
Just not my grandmother's scones.
Now, I don't want to say Nana was a bad cook. That would be rude. But you truly ate from here stove at the peril of your palate. She was known for creating many a culinary catastrophe and ultimately, food that was entirely inedible. The folly ranged from all manner of burnt cuisine to fare that had been boiled to death … and then ten minutes more.
To her credit, the exception on most occasions was baked goods. She normally produced some exceptional cookies and cakes. But, one of my more lasting and traumatic memories are of her dense, dry and completely inedible scones. Scones that were completely devoid of all flavor save flour. That was, of course, if you could bite into it without your teeth shattering.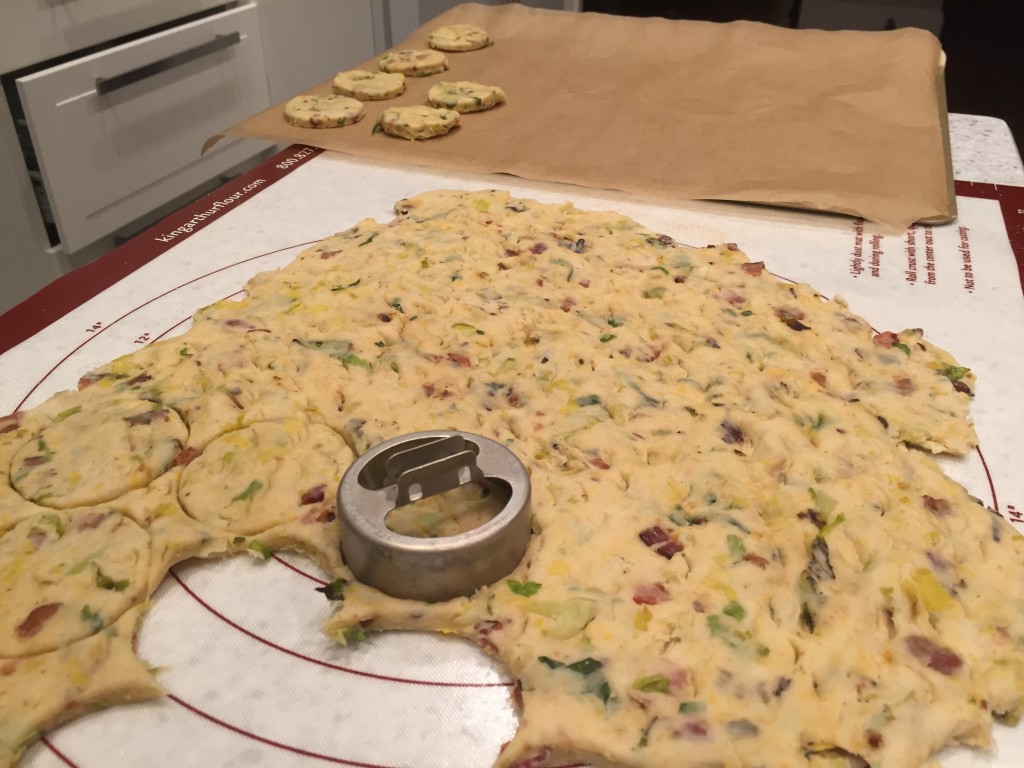 So for years, I played it safe on both fronts, avoiding both vegetable and scone alike. It wasn't until I met my favorite food blogger that I started throwing caution to the wind in trying all sorts of different foods. Including brussel sprouts … the star of this month's posts.
But veggies are easy to make interesting. It wasn't until my wife brought me to Petworth's Domku in Washington, D.C., that I discovered what a scone was supposed to taste like. She was a fanatic for the scones there, stalking them like an addict. You see Domku only makes so many, and only on Sundays. If you don't arrive at 10:30 (which is just about exactly when they come out of the oven), you can pretty much just kiss your chances goodbye. They were delicious, with imaginative flavors like cardamom and cranberry or cinnamon, chili and chocolate. My wife would sheepishly ignore the looks of other irritated diners when she ordered six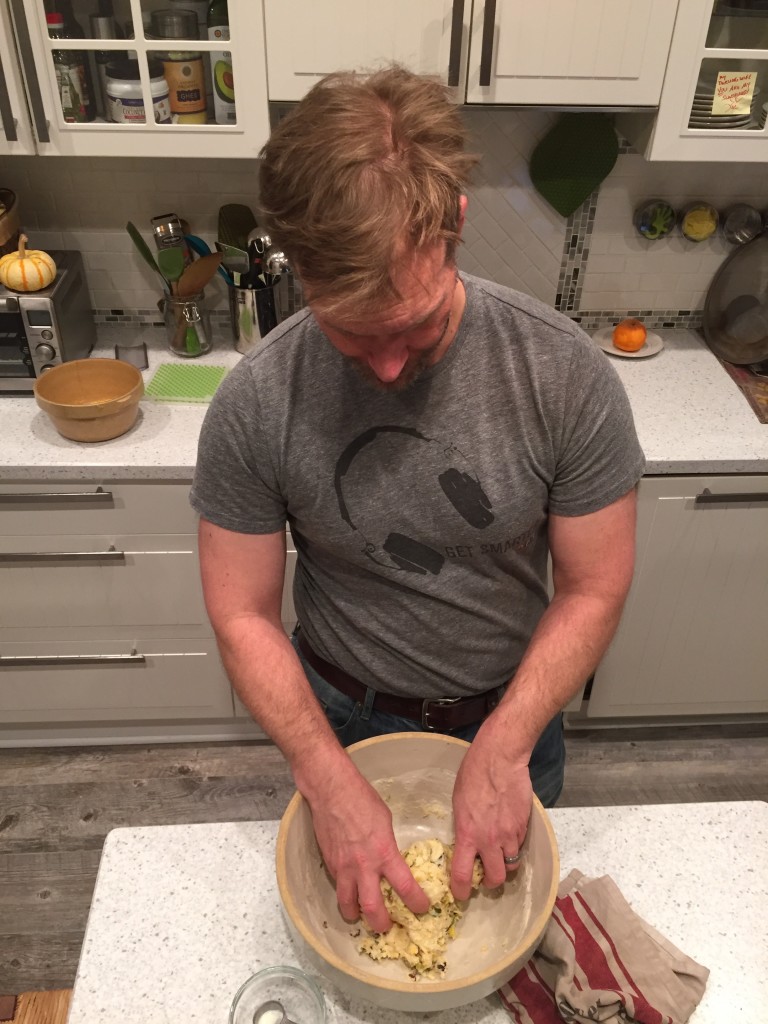 — two for now, more for later.
But with this month's Brussels sprout theme in mind, was there some way I could wonder-twin power these two traumatic childhood culinary terrors into one super powered scone of awesomeness? But of course! And what better way to pump up the flavor than sprout's ever faithful companion, bacon.
Now, the journey to redeem those wretched scones of my youth (Sorry, Nana. They were awful.) was not an easy one. It included a batch of bacon so burned they were scorched black (perhaps taking one from Nana's playbook), uncooperative dough and a premature removal from the oven that required them going in for a second five minute lap. But once all the wrinkles were ironed out, they were a scone to challenge Domku and leave those tasteless hockey pucks in the past.
Wonder Sprout, Bacon & Cheddar Scones
Adapted from the recipe at The Gouda Life makes about 20 scones

2 1/2 cups shredded Brussels sprouts
2 tbsp olive oil
pinch of sea salt
4 pieces of cooked, applewood smoked bacon
2 1/2 cups All Purpose (unbleached) flour
1 tbsp baking powder
1/4 tsp sea salt
1/2 tsp fresh ground pepper
5 tbsp butter
1 cup heavy cream
1 1/2 tbsp fresh thyme leaves, stems removed
3/4 cup of coarsely-grated shredded cheddar cheese

Preheat oven to 375 degrees.

Shred Brussels sprouts. Toss them with olive oil pinch of sea salt. Spread on a foil-lined baking sheet. Roast for 8 minutes, stir, then roast another 6 to 8 minutes. Remove when golden brown and let cool completely. You might place in the fridge while you keep working to speed up the process.

Next, in a large bowl, whisk the flour, baking powder and salt together. Mix in pepper. Cut in the cold butter until the pieces are pea-sized. Place the bowl in the freezer for about ten minutes to re-chill butter.

Remove the bowl and add cream, sprouts, thyme and bacon. Combine the ingredients with a fork and then your hands until it just comes together into a ball of dough. Add cheese and work together gently. You may need to add in more cream if the mix doesn't hold together. Do so sparingly, about a tablespoon at a time.

Dust your work surface with and begin to work out your dough into a rectangle shape by patting the dough. Fold it over on to itself, repeating six times. (The dough is pretty dense, so hang in there!) Finally, pat the dough out to 1/2 inch thickness. Use a small, circular cutter and cut out as many scones as possible. Line a baking sheet with parchment paper and load up your scones. Repeat the process until there's no dough left.

Bake the scones at 375 degrees for 12-15 minutes, or until the tops are light golden brown.