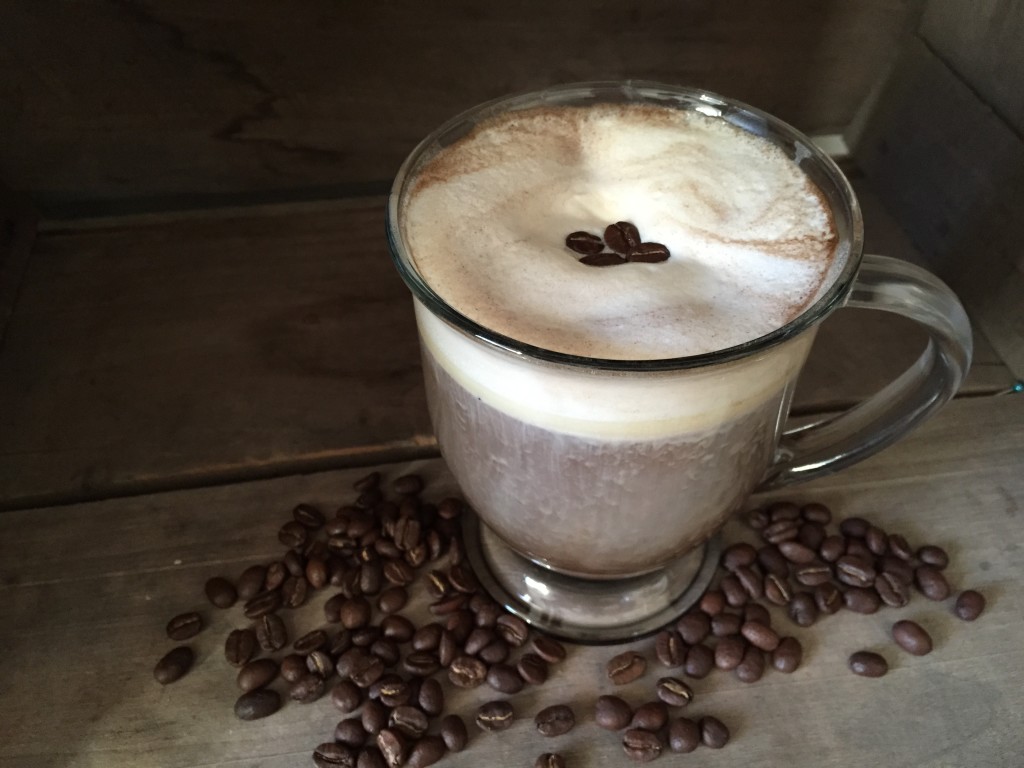 So the story goes something like this: in 1942 Joseph Sheridan was a chef at one of the restaurants in the air terminal at Foynes Airbase in county Limerick in Ireland. One night, a group of American passengers shuffled in from the cold after their plane was recalled to the airport after getting buffeted around by a nasty storm. Feeling bad for the frozen travellers, he decided to help warm them up by concocting a delicious drink made of coffee and Irish whiskey. The passengers were warmed and happy. And when one passenger asked, "Is that Brazilian coffee?" Sheridan's response was immediate: "No. That's Irish coffee!"
Fast-forward to a wintery Sunday night in February 2015. A weary traveler stumbles off a train in Connecticut after a five-hour trek into what his smart phone advises him is -18 degree weather with the wind chill. After an ill-planned walk from the train station to his hotel, our weary travel knows what will thaw him out: an Irish coffee.
However, not all Irish coffees are created equal. And, that evening, our weary traveller did not get an Irish coffee. The nearest restaurant still open was a sports bar called Bobby Valentines. Now, as sports bars go, it's a pretty decent joint. There are lots of TVs and decent bar fare…but not a place where anyone reasonable would expect the ideal Irish coffee. And it wasn't. Lackluster coffee mixed with Baileys Irish Cream. It was a lukewarm, half-hearted effort at best.
The next night, our traveler (a.k.a. me) met with similar success. McFaddens, a local pub, served me their version. It entailed black coffee with shots of whiskey and Baileys served on the side. It did the trick, but that DIY was not what I had in mind. If it weren't sub zero temperatures, I would have wandered over to my favorite Irish bar in Stamford — Castle Bar — where I'm sure I would have found my pot 'o gold.
My quest did not start in Connecticut, of course. I've been sampling Irish coffees for quite some time now.
The BEST Irish coffee I have had to date can be found at Ted's Bulletin near Capitol Hill in DC. The bartender, when asked, said it was all about the quality of the creamy froth on top. However, he put real care into the creation of this drink. It was perfectly hot and strong (and I don't mean coffee! Though, good coffee is critical too). Tasting that version was a real "AHA" moment for me.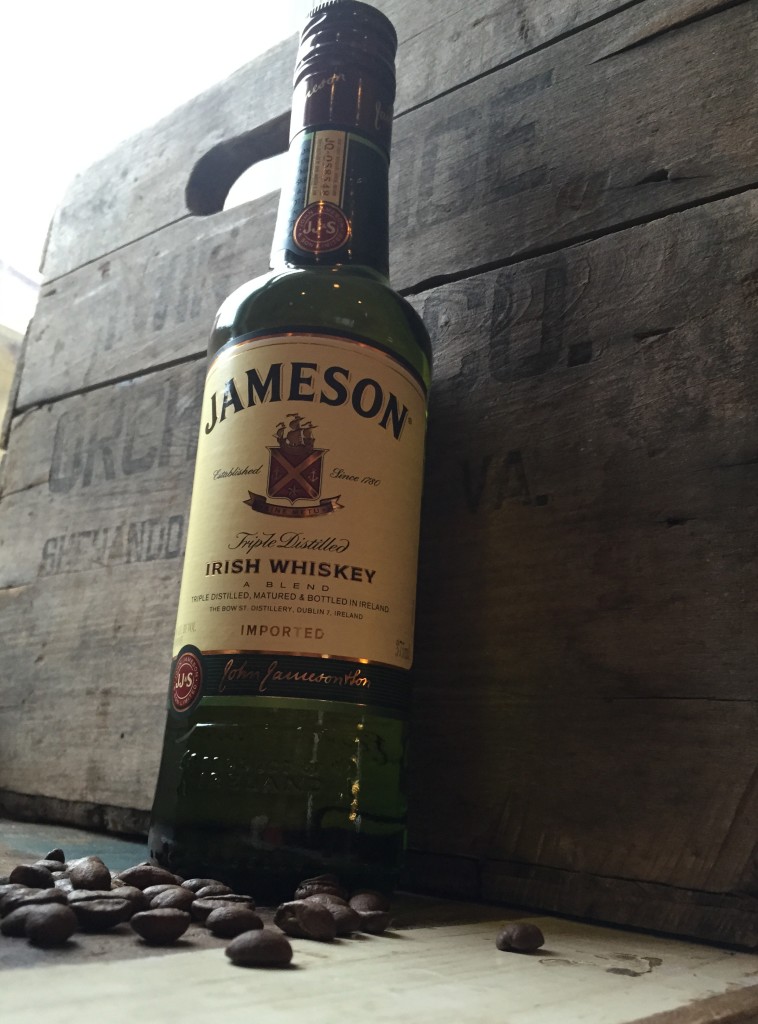 The saddest part of this journey is this: despite my trip to the Emerald Isle, I never got to have an Irish coffee IN Ireland. Clearly I wasn't really thinking when I gave up coffee for Lent right before my wife and I visited my paternal homeland with friends. And while I tried to console myself with hot toddies (which were great), my heart still ached as I watched my travelling companions faces enjoying the deliciousness that was the "home court" version of the drink. And they definitely know how to craft an Irish coffee there.
As a result of writing this piece, my quest to find the perfect Irish coffee turned into a quest to make one. I spent a fair bit of time researching the various versions and my version is listed below. The recipes are all pretty standard, but here are a few tips I picked up along the way:
Heat the mug. It's not that hard. Just pour some boiling water in and let the mug get warm (so the mug is warm to hold – not fingerprint removing), and then pour the water out.
Heat the spoon too so you can use it to get your cream to sit magically on the top of your coffee.
Use a glass mug or whiskey goblet. It will help make the presentation.
Get good coffee. A must. And no weak stuff (though my wife humbly disagrees)!
Make it Irish whiskey, please. I've got nothing against other whiskies…but if you're gonna make an Irish coffee…make it an Irish coffee.
Irish coffee

1 measure or shot (2 ounces) Irish whiskey
2 teaspoons brown sugar
5 to 6 ounces freshly-brewed strong black coffee
2 teaspoons heavy or whipping cream, lightly whipped

Place a teaspoon in a bowl with hot water to heat; let sit until ready to use.

Pour boiling water into a stemmed whiskey goblet or coffee cup until it's good and warm. Discard the hot water.

Add the brown sugar in first. Next, add in the whiskey. I like to do this as opposed to coffee first in case you want to pour an Irish shot versus the standard 2 ounce one. Mix it with the sugar. Next, fill the mug or goblet with strong black and stir making sure the sugar completely dissolves.

Whip the heavy cream lightly. Don't over whip it, so that you end up with thick whip cream. But, you don't want to under whip and just have cream to pour into the coffee. Practice makes perfect here. My first attempt was not thick enough and did not effectively sit on top of the coffee. My second, I whipped it too much and was basically spooning whip cream on to the top of the coffee.

Now, using the hot teaspoon, place the spoon (back side up) across (and a little above) the mug or goblet. Gently pour the whipped cream over the back of the teaspoon holding it just above the coffee. Gradually raise your spoon as you slowly pour in the cream creating a layer of cream that floats on top of your coffee.

Remember: Don't stir the cream in the coffee. You just worked really hard to make it look pretty and drinking the coffee through that layer of cream gives it a rich, authentic flavor that Mr. Sheridan, inventor of the drink, would be proud of.