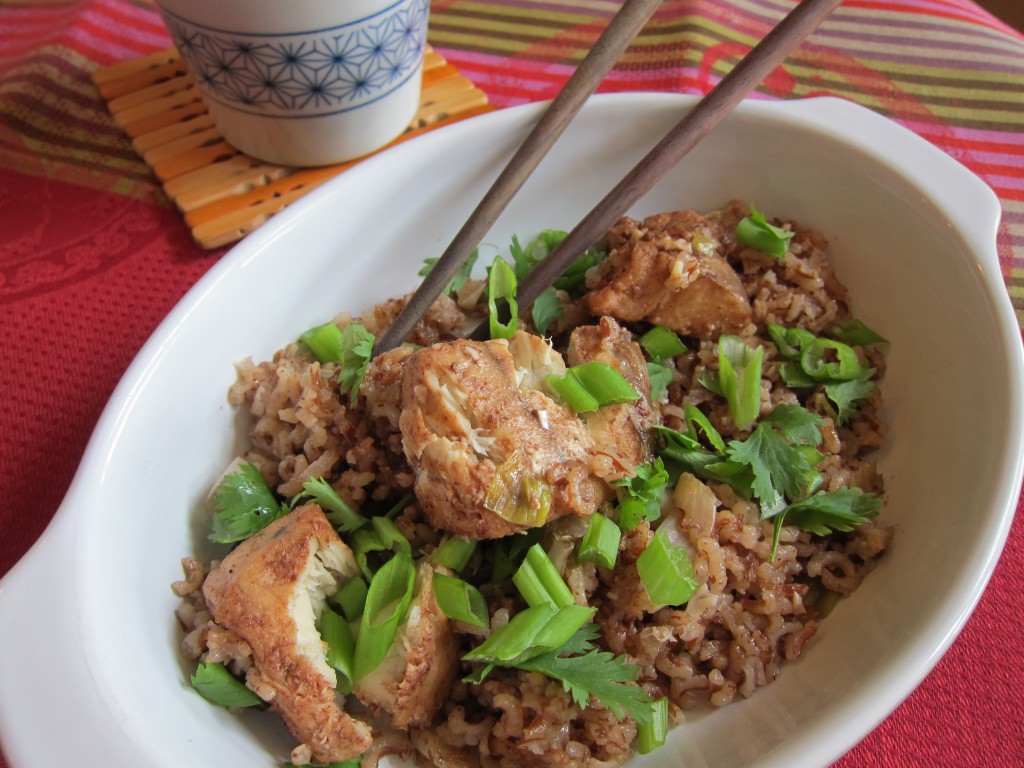 I'm not sure why we don't cook more fish at my house. It's light, it cooks quickly and doesn't require a whole lot of fuss to be good. I have plenty of cookbooks filled with what look like wonderful recipes, many of which I've marked to try. And yet, I rarely get around to preparing them.
One reason may be that I've never been able to gauge when fish is perfectly cooked. Yes, I know the typical advice: "cook until no longer translucent," or, "until it flakes easily with a fork."
Well, I must have opacity blindness, because somehow I've never looked at a fillet and been able to judge how more or less translucent it is from when I started. And I can tell you, fish that's cooked too long also flakes easily with a fork. Whoops.
The end result is that I tend to overcook fish far more often than I get it right. Since I'm not too keen on undercooked fish, what generally happens is this: I undercook it, because I'm nervous about drying it out, then put it back on the heat/in the oven and end up with … overcooked, dry fish.
So when I came across an unusual fish preparation method in The Washington Post several years ago, called "Madame SooHoo's Fish and Rice," it piqued my curiosity:
"This is a home recipe from Elaine Corn and David SooHoo, owners of Bamboo restaurant in Sacramento, Calif. 'David's mother makes a marinated fish that cooks right on top of the rice in the cooker,' Elaine says."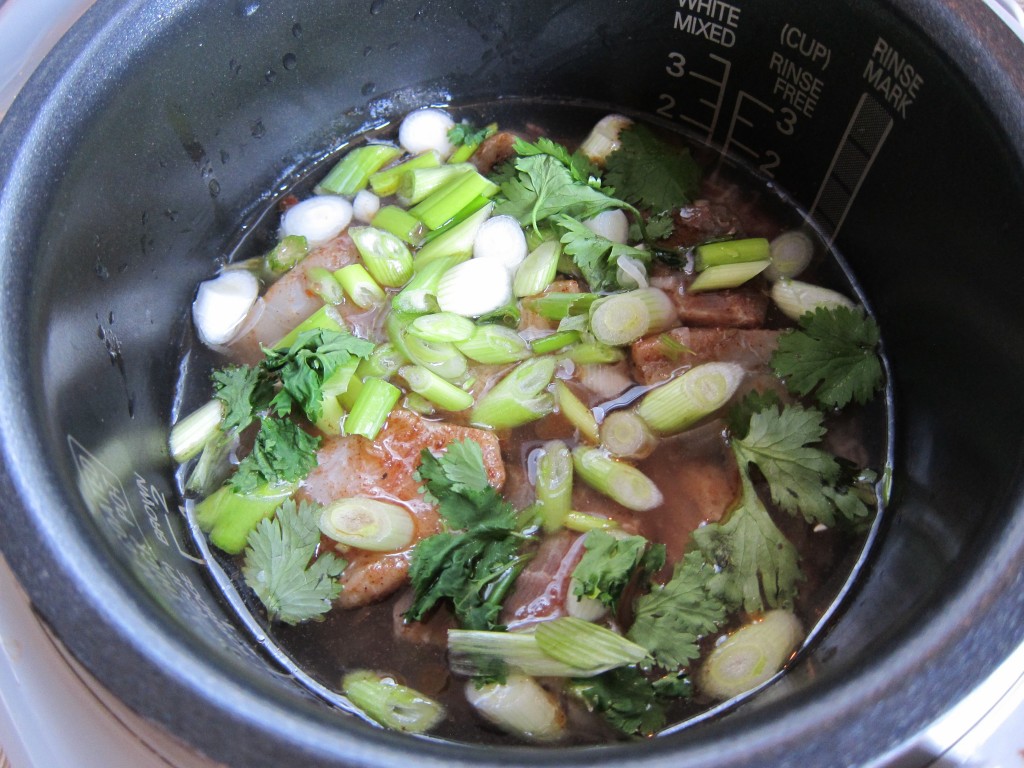 In other words, the food steams up all together. Presumably, the idea is to end up with properly cooked fish! (Not to mention easy clean up, too.)
But despite how appealing I found this concept, it's still taken me almost four years to give the method a try. The problem: no rice cooker. If you read my crockpot bread post, you know that my tiny kitchen has made single-use appliances pretty much verboten at my house. But this month's theme gave me the perfect opportunity to track down a cooker and give this novel method a whirl.
It took a few days to find a rice cooker to borrow (thank you, Heidi!), but I'm glad I did — while I used a different recipe, tweaked from a favorite stir-fry cookbook (just to give you two different versions to try), I replicated the method and it worked like a charm! The rice was perfectly cooked, and the flavor was rich and not overly fishy. More important: I ended up with moist white fish, perfectly opaque and, dare I say … flaky?
Now, too bad I don't have a rice cooker, because when I return this baby to Heidi, it's back to puzzling over what "not-translucent but not-too-opaque" fish looks like …
Five-Spice Rice Cooker Fish

Adapted from Elaine Corn and David SooHoo's recipe, Madame SooHoo's Fish and Rice, and a prawn and scallop salad recipe from The Complete Stir-Fry Cookbook (Murdoch books).

1 teaspoon five-spice powder

Pinch of red chili flakes, to taste

2 teaspoons sesame oil

1 tablespoon peanut or corn oil

2 cloves garlic, minced or crushed

1 pound of boneless white fish, cut into approx. 2-inch chunks

1 rice-cooker measuring cup of rice

1 3/4 cup rice cooker measuring cup water

1 tablespoon soy sauce

1 tablespoon lemon juice

1/2 tablespoon mirin

1/2 tablespoon honey

4 scallions, thickly sliced

1/3 cup chopped cilantro, plus more for garnish

Combine five-spice, garlic, chili flakes, sesame oil and peanut oil in a glass bowl or Ziplock. Add fish and toss, cover with plastic wrap (or seal Ziplock) and marinate in refrigerator for up to four hours.

Combine soy sauce, lemon juice, mirin, honey, scallions and cilantro.

Wash and drain the rice several times, until it's clear. Add washed rice and the water to the cooker, then put the fish on top. Pour the soy sauce mixture over it all, pop the lid on and cook according to your cooker's directions. When it's done, let it sit on the "keep warm" setting for 15 minutes. Scoop out into your serving dish, sprinkle with reserved cilantro (and/or chopped chives).