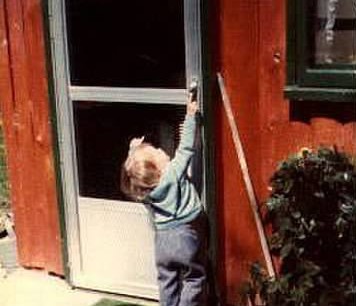 Growing up in Michigan, surrounded by lakes, I spent a lot of time in or around the water. In the 1950's, my great grandfather built a log cabin overlooking Suttons Bay, a sleepy little village a stone's throw from Traverse City.
"Stone's throw" is particularly appropriate here. From the time I could throw rocks from the shore into the water, I remember my grandparents bribing my brother and I to do just the opposite. For a penny a stone, we stood knee-keep in that icy water, tossing rock after rock back on to the beach.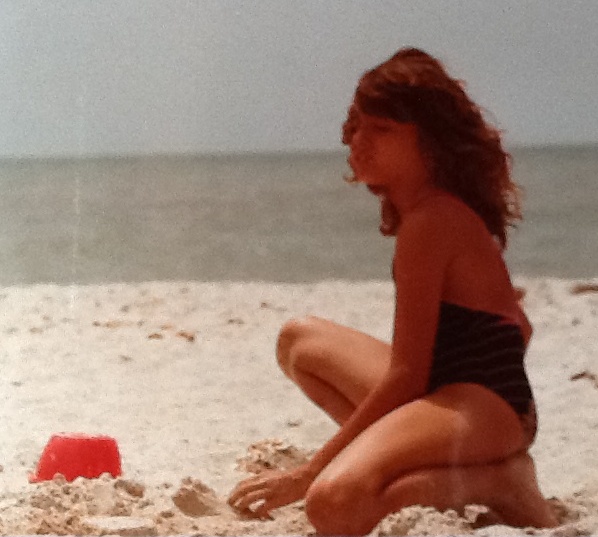 It would be impossible to convey how many rocks are in Suttons Bay. All I can say is, until I was about 12 (and old enough to realize that no matter how many rocks I threw, there were thousands more), I earned about $2 a visit. With maybe 8,000 stone throws in my lifetime, it was enough to keep me in good supply of Magic Sand or Yes & Know invisible ink books.
What I also remember about visiting that house, first lived in by my mother's grandparents and then mine, is food. I'll never forget Grandma's strawberry rhubarb pie, straight from the oven. Fresh fish, right off the grill. Two things I wouldn't touch as a kid, but can't help craving now. My brother and I spent our nights sleeping out on the enclosed porch, windows cranked open in the absence of air conditioning, the sound of waves lapping against the rock beach to lull us to sleep. In the morning, we'd wake to the smell of eggs and sausage patties cooking in a cast iron skillet in the kitchen, and this time, the waves calling us out to play.  And the trademark of the area, cherries — oh,  the cherries — picked fresh off the tree from a neighbor's farm right up the street.

Growing up, I also spent time with friends whose families had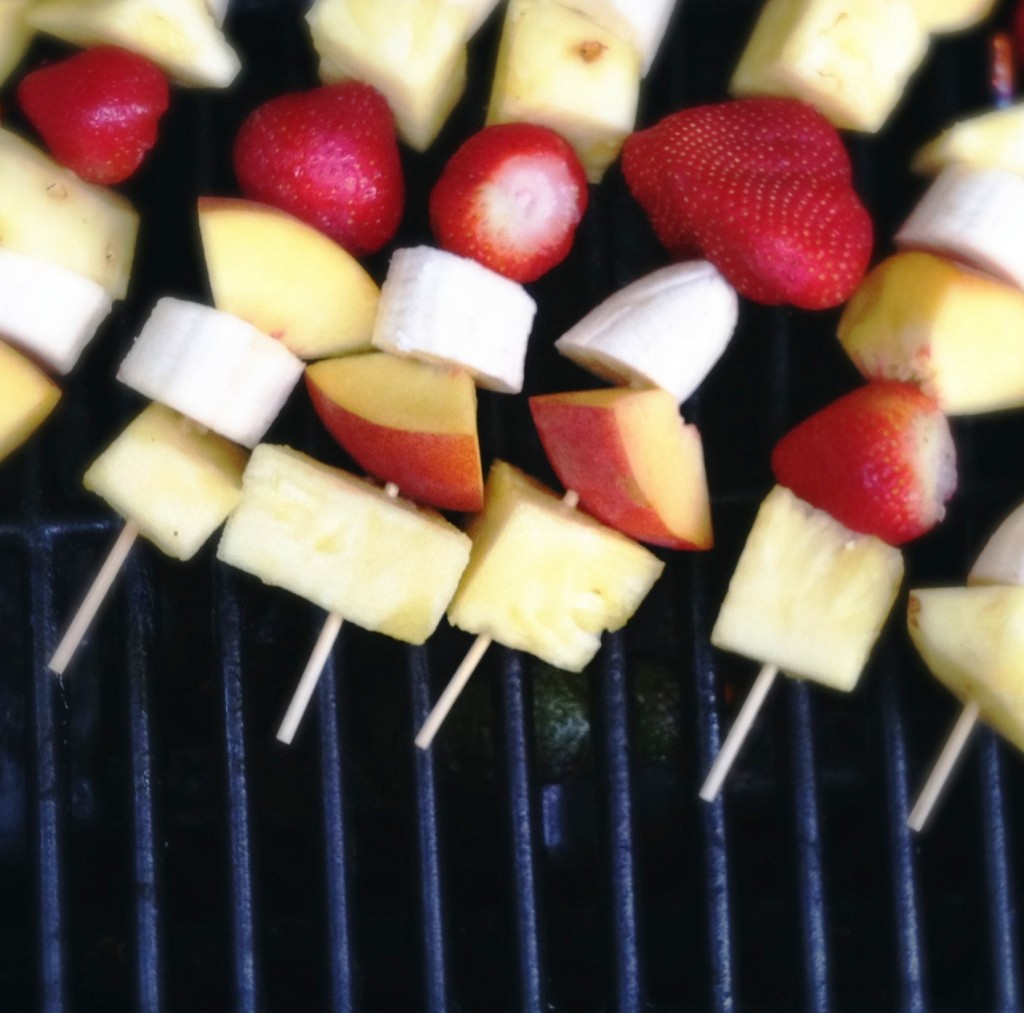 lake homes. The food was just as important in their houses, too. Dana and I, for example, have been friends since eighth grade. Her family's lake house was on the other side of the state, in Au Gres. If you've ever seen anyone from Michigan map out where they're from on the palm of their hand, you'd fine Au Gres close to the bottom of your index finger.
That's where I learned about grilling fruit.
Dana's uncle, Rob,  would always make this amazing grilled pineapple — just a plain old pineapple sliced up and thrown on the grill. As if that's wasn't enough, he made this incredibly simple, incredibly delicious sauce to go on top. Before the annual Fourth of July fireworks (which just happens to coincide with Dana's birthday festivities), we'd trek out to the lake and celebrate with a feast of delicious grilled meat and a heaping side of this fabulous fruit.
I recently asked Rob where he got the recipe. He says it's from an old paperback cookbook he can't remember the name of. With all due respect, I consider this his recipe, so my apologies to the original inventor of said sauce (but please let me know who you are, so I can give you proper credit). Until then, check out Rob's version below.
Since your founding foodies wanted to see how different fruits stood up to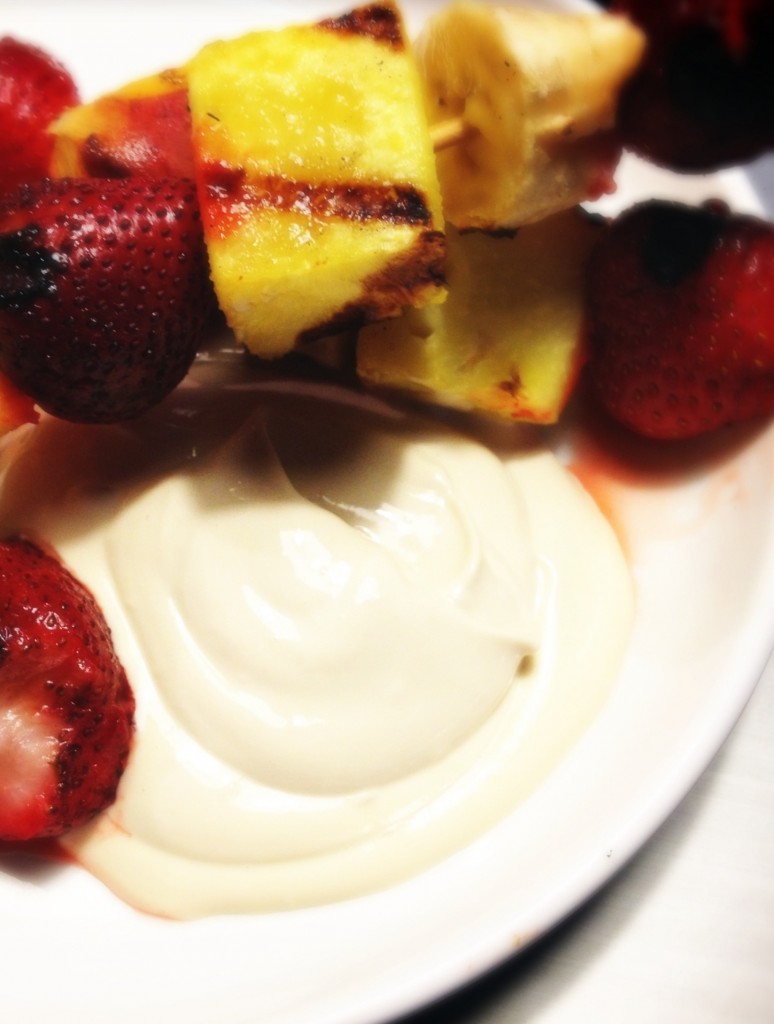 the flame, while also trying something to please every palate, we skewered up a few different options. I definitely recommend peaches, plums and bananas. You might try putting strawberries on their own skewers — ours got a little mushy waiting for the bananas to be done. And while I have seen bananas grilled alone in their peels with great results, even with toppings, the skewers make for a lovely presentation.
But I have to admit … plain old pineapples are still my fave.
Those years growing up on the shore instilled something very deeply in my core: the incredible urge to eat every time I'm beachside! Our family sold that amazing piece of waterfront when I was in my early twenties, too young to save this bit of familial history by buying it myself. These days, I rent a beach house for the summer on the Delaware shore. For the friends that have become like family to me, food remains a focal point of our gatherings. Whether it's our traditional jaunt to The Lighthouse's Taco Toss for nachos on a Friday night, or waking up to my friend Adrien's perfectly cooked bacon on a Saturday morning, it seems the thing that brings the people in my life together has always been somewhere between the waves … and a good meal.
Rob's Magic Grilled Fruit Sauce

1 cup sour cream
2 tablespoons brown sugar
1 teaspoon vanilla

Mix ingredients and let stand for a half hour. Mix again prior to serving. Don't tell Rob, but I added a little powdered ginger to give mine a secret kick.