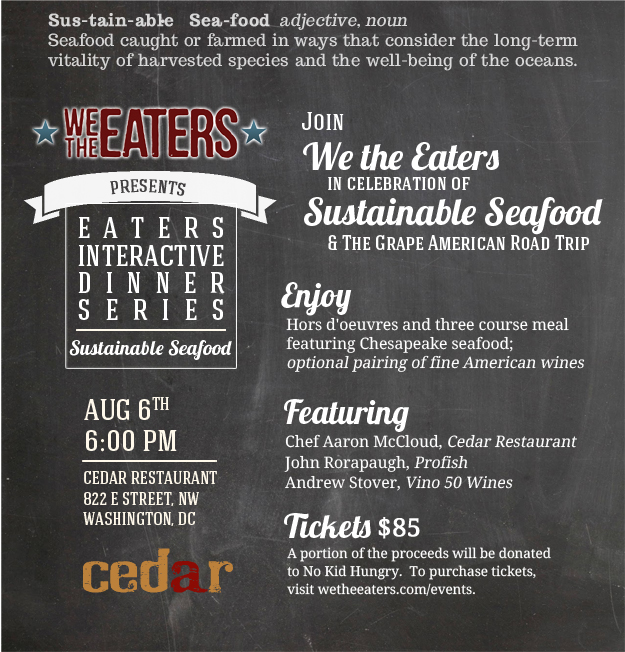 THE EVENT
Join We The Eaters for a seafood extravaganza celebrating the versatility and flavors of the sea with an informative dinner hosted by Cedar Restaurant in Washington D.C.
The evening begins with a cash-bar cocktail hour featuring a sparkling varietal from Vino50, passed seafood-inspired hors d'oeuvres, and mingling with purveyors and other guests. Each of three courses begins with a brief talk from ProFish Ltd. about sustainability and sourcing, followed by a presentation of the course by Cedar's Executive Chef, Aaron McCloud. Chef McCloud will also answer questions and provide cooking tips for a variety of seafood that guests can try at home.
Attendees will receive a gift bag with supplemental educational material, discount coupons, promotional "schwag," as well as a recipe for a seafood dish and accompanying spice rub.
TICKETS
Tickets are $85, plus gratuity (charged on-site), and may be purchased through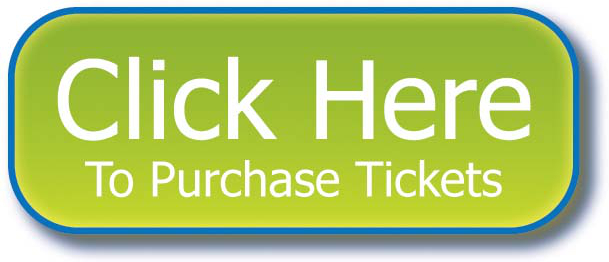 Eventbrite. There is a $75 early bird special for a limited number of tickets — so get yours soon!
To maintain an intimate event where guests have maximum interaction with Chef McCloud and the other presenters, seating is limited. For adults over the age of 21, a wine pairing will be available onsite for an additional fee. Each wine has been carefully selected to complement the individual courses of the meal.
A portion of proceeds for the event will be donated to No Kid Hungry.
EVENT HOST & PARTNERS
Located in the heart of Penn Quarter, Cedar was recently named one of the top 10 Roof-to-Table Restaurants in America by Fodor's Travel. Executive Chef Aaron McCloud will present each course, talking about where the fish was sourced from and how it was prepared.
ProFish Ltd.—a premiere seafood company in the Washington Metro area—will be on hand to educate diners about the importance of sustainable, safe seafood. They'll also coach attendees about where to find, and how to pick, fresh fish. The optional wine pairing is provided by Vino50, sponsors of "The Grape American Road Trip," a summer-long series of events showcasing wines and winemakers from unexpected places, from New York to Missouri, and Arizona to Michigan.