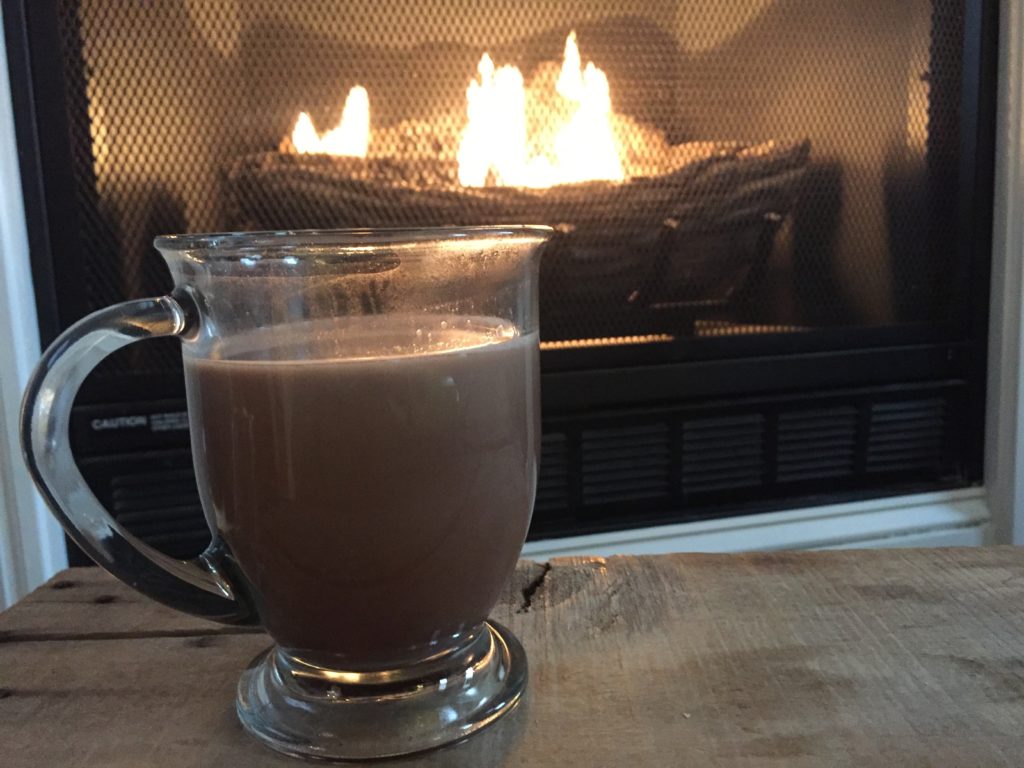 This should come as no surprise (mostly because I've said it before): I'm a hot drink guy.
Once winter rolls around, that fact becomes even more pronounced. It's a constant rotation of coffee, tea and hot chocolate in our house. But even I get bored with the same old grind.
The problem is, I'm also a creature of habit. I'm not a flavored-coffee kinda guy. When it comes to teas, I pretty much stick to a few blends, including cinnamon stick, Irish breakfast and the occasional chamomile. And while my favorite chef whipped up a home-made version of hot cocoa mix for one of the greatest Christmas presents I've ever received, it's rare that I experiment with that medium, either.
That said, while searching for inspiration for a tea-infused post this month, I came across the suggestion to layer tea flavors into other hot drinks. I'm not sure I've heard a better suggested combination since Reese's invented the peanut butter cup… or maybe since Adam West and Burt Ward climbed up the side of a building.
Now, for this post, and with the help of The Pioneer Woman, I made my own hot cocoa mix. A variety of sites like NamelyMarly, theKitchn and lifehacker all have guides for infusing your tea with hot cocoa. I opted to lean on PlumDeluxe, as it was their suggestion to infuse tea into coffee as well.
The process is pretty simple, really. Brew your tea, add your hot cocoa. With coffee, add loose leaf tea to the coffee grounds in your French press (or if you happen to be so unlucky, coffee maker) and let it brew. That's pretty much it.
Based on some of the suggested flavors and what was available in my wife's insanely large tea stash, I opted for five flavor experiments. I tried mixing cocoa with a honey chamomile, a mint-flavored Aveda tea and an Irish breakfast one that we brought back from a trip to Galway. Since I prefer stronger coffee, I picked some stronger tea flavors to mix in with my beans, including turmeric ginger and Chai. I guessed those flavors would hold up best to my dark roast.
As with many of my posts, I experienced both success… and failure.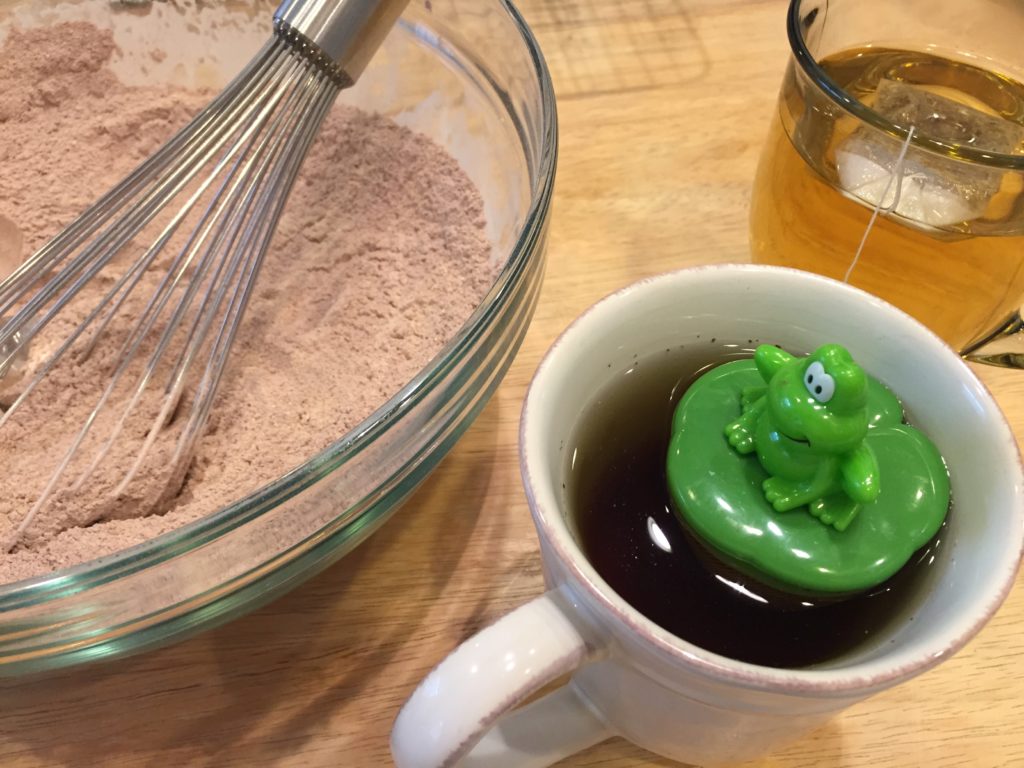 My favorite, far and away, was the Irish breakfast tea/cocoa combo. It was simply delicious. My favorite Eater (a.k.a. Founding Foodie Amy) suggested that I combine that tea with coffee, which I'm sure would be delicious (but even with my high tolerance for caffeine, might have me running laps around the city for 12 hours).
Second place was easily the cocoa and vanilla honey chamomile mix. The vanilla really complimented the cocoa and, thankfully, the honey didn't make the concoction overly sweet.
After that, it was a toss up. (Or maybe a toss out.) The mint tea and cocoa combo was fine. To be fair, I'm not much of a mint guy, but my aforementioned taste-tester said she liked it and would have it again.
The coffee was a disaster. I started out liking the turmeric ginger tea-coffee but then had the crazy idea that adding cream and a bit of sugar would make it better. Not so. (Yuck.) Only slightly less offensive was the chai tea-coffee. Needless to say, I won't be messing around with those combos again.
The end result here is a great break from the same-old same-old. On those chilly winter nights if you're getting bored with "just tea" or "just hot chocolate", put on your mad scientist hat and create something new.
Home Made Hot Cocoa Mix
Recipe inspired by ThePioneerWoman

1 Cup Confectioner's Sugar
1/2 Cup Unsweetened Cocoa Powder
1 Cup Powdered Milk
1 Tablespoon Cinnamon

Mix all ingredients in a large bowl. It's best to sift the confectioner's sugar and cocoa to get the lumps out but not necessary. Use a whisk to mix it together.

I added 3 tablespoons to the tea for the tea-infused cocoa drinks. My preference is to add some cream to thicken the drink as well.