When I moved from Michigan to Washington, D.C., more than a decade ago,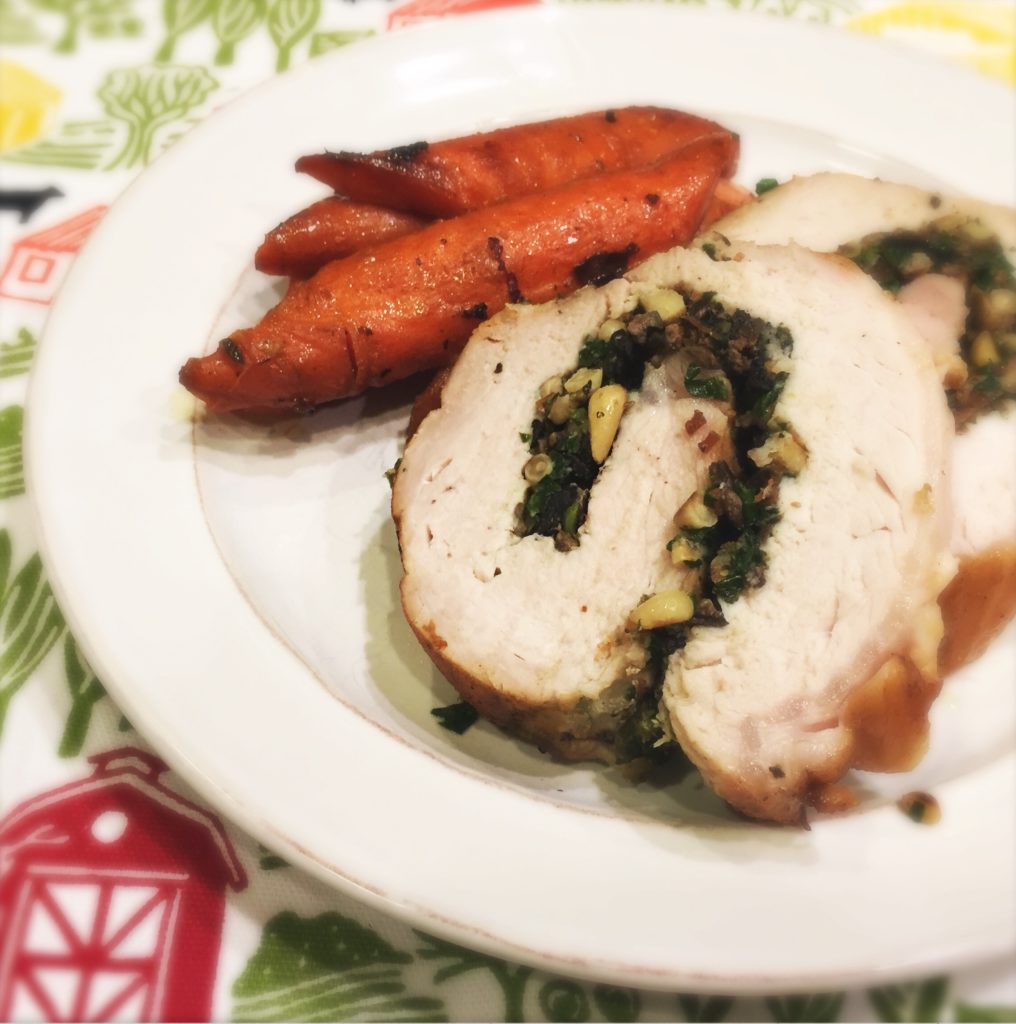 I never really thought about having moved to the south. Yet here I landed, below the
Mason-Dixon
line, in a magical land where pit barbecue, grits and pimento cheese are staples. My new home opened up a world of flavors for this northern born-and-raised gal who grew up on rather bland chicken and dumplings.
Now, I am sure many would argue that our nation's capitol is hardly the south, but I beg to differ based on one thing alone, but more on that in a minute.
I don't ever remember being offered anything on visits to my grandparents house aside from iced tea. What that meant was sun-brewed Lipton. Cold, bitter… and so refreshing. No lemon. No honey. Just tea.
So shortly after rolling in to the District of Columbia, or maybe even on the way, I made a stop at a drive thru. I ordered a gargantuan iced tea, popping the paper off the straw against the dash, and plunging it into that icy drink, excited for a flood of memories that always seems to accompany a gulp.
Then I nearly choked to death.
I couldn't even swallow it. Talk about gross. What IS this crap, I thought to myself, thinking they'd poured me flat soda. When I drove back around to the window, the cashier, clearly bemused, looked at me as if I'd lost my mind when I claimed the beverage in my glass wasn't iced tea.
Of course it is, she replied. It's sweet tea.
What the heck is sweet tea?
Nothing of any use to me, except maybe as a marinade for pork. I didn't even know that was possible until I started researching what to write for this week's post. But apparently…
And I have to admit, it was pretty darn good. (That doesn't mean the South wins this war: I'm still not interested in drinking the stuff.)
Amy's Sweet Tea-Brined Stuffed Pork Roast

I found inspiration in two recipes for this dish. The first was from Traditional Home, where I found the marinade. I've been trying to reduce our refined sugar intake, though we typically stick with coconut sugar. Below you'll see I've swapped white sugar for honey and brown for sucanat, a variety of whole cane sugar that retains it's molasses content, lending a lovely brown color and a deep, robust flavor. The other recipe from Food Network gave me the idea for the stuffing, but since I didn't have enough mushrooms (or bacon or parsley, for that matter), I added in a few ingredients of my own, including Sarah's famous bacon jam. If you don't feel like whipping that up, revert to adding a few slices of cooked and chopped bacon to the mix. And one more thing: I used pork loin, not tenderloin.

Marinade

2-2.5 pound pork loin

4 cups water

2 packets rooibos tea

3/4 cups honey

1/4 cup sucanat

1/2 cup salt

1/8-1/4 cup Worcestershire

1/2 tablespoon garlic

1 bay leaves

1/2 teaspoon thyme

1/2 teaspoon while peppercorns

Stuffing

8 ounces cremini mushrooms (best laid plans… I only had white)

1 cup packed baby spinach

1.4 cup pine nuts

Method

Heat water to boil and add tea bags. Allow to steep for a few minutes, removing before tea becomes bitter. Add sugar and salt and stir until dissolved. Allow to cool completely. Transfer mixture to a glass bowl or plastic bag and add remaining marinade ingredients, including pork loin, and place in refrigerator overnight.

When ready to cook, Preheat oven to 375 degrees. Toast pine nuts and allow to cool. Chop mushrooms and spinach, adding to a bowl with 1/4 cup of bacon jam or cooked, chopped bacon.

Place pork loin on cutting board on the side and cut evenly down the middle, but not all the way through. Butterfly and place a piece of plastic wrap over the loin, pounding it to about an inch thick. This isn't easy. I suggest you go watch the news first or read some political articles online so you can be ready to get your aggression out.

Spread mushroom and spinach mixture on the inside (fat outside) of the loin, leaving about an inch on the outside edges free and two inches on one end. Roll the loin tightly from the fully filled edge to the other, truss the loin (

this is the easiest method!

), and tuck in any loose filling.

Place cooking oil or fat (I used rendered

Benton's Bacon

fat, which gave the final dish a nice, smoky flavor) in a dutch oven or heavy-bottomed pot over medium high heat. Once hot, sear the loin on all sides. We scrubbed and added carrots to the pot, moving the roast, fat side down, on top of it. Cover with the lid askew and roast in the oven for 20 minutes. Flip, uncover, and roast an additional 10-20 minutes, or until an internal thermometer measures 155 degrees. Allow to rest ten minutes tented with foil before slicing and serving.