No—this isn't déjà vu. Last May, I wrote about cauliflower,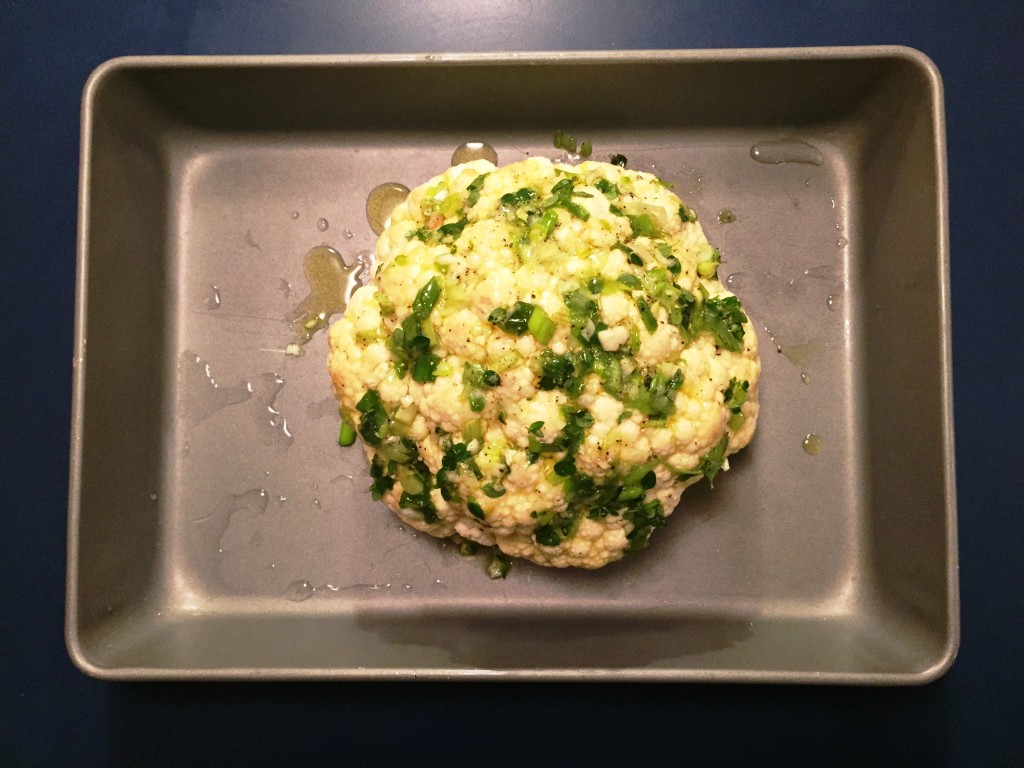 too. The conversation then started very differently, with me professing my ambivalence toward this cruciferous vegetable.
After talking about how easily cauliflower can be transformed from a somewhat bland food into tortillas, rice and even tots! Plus, you can add it in to family favorites to amp up the veg in your picky eater's diet, like this Cauliflower Mac and Cheese recipe.  But this week, the cauliflower stands alone.
Maybe cauliflower has been masquerading around as something else for too long. As Gertrude Stein once said, "A rose is a rose is a rose." Sometimes things just are what they are, and I thin it's high time to celebrate it for what it is…
Yummy.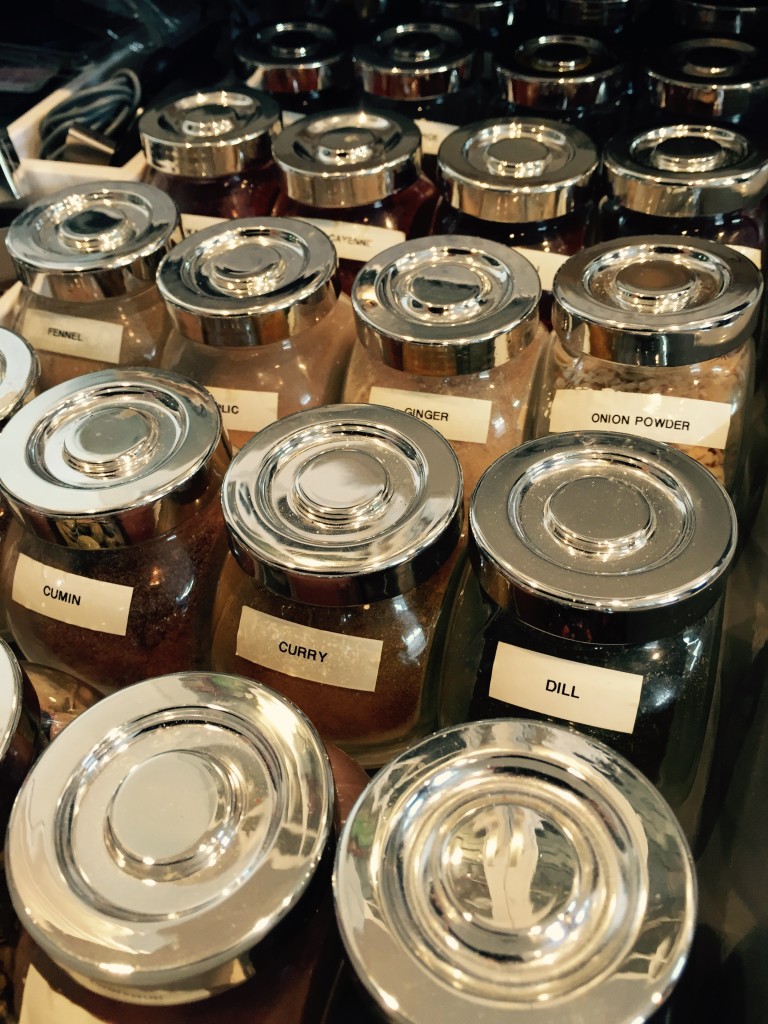 Cauliflower has such a lovely, delicate flavor. Which is exactly the reason it transforms so well in other dishes. That characteristic is also something to be celebrated solo. I am definitely a flavor addict. I love bid, bold, strong flavors in food and tend to be heavy-handed with my (perfectly organized) spice jars as a result. sometimes it's nice to remember that food has flavor, and that letting it shine through on occasion isn't a bad thing. Your over-stimulated taste buds will thank you—I promise!
So we're making things simple. Real simple.  Not only in terms of flavor, but also preparation. This dish is ridiculously easy to make.  It takes a good long while to cook, which means planning ahead is in order. I find that instead of being in the kitchen, it allows me time to catch up with guests or get something on the grill. (Speaking of, I'd love to try cooking this alongside our protein on the bar-b next time!)
It's a no-fuss, crowd-pleasing, delicious side—or main, if you're a vegetarian. And… both Whole30 and Paleo compliant. In keeping with our May theme of five ingredients or less, this also easily slides into that category as well. The best part if you can tweak the ingredients to use just about anything you have on hand. Want Indian flavors? Try some curry, cumin and turmeric with coconut oil instead of olive and sprinkle with cilantro. Going for a little Spanish flair? Slather that cauliflower with paprika, cumin, garlic and a dash of cayenne. Or forget our five-ingredient rule (it's almost June, anyway) and go Moroccan, Thai or even African.
Now, go play with your food. Or your friends.
We The Eaters wants to thank our military and their families for their service. #weremember #memorialday
Roasted Cauliflower

1 head cauliflower
2-3 spring onions
2-3 sprigs fresh thyme
2 large cloves garlic
1/2 cup olive oil

Preheat oven to 375 degrees.

Remove all green leaf portions and slice bottom of cauliflower carefully so it sits flat on the pan. Wash and set aside to drain.

Finely chop spring onions and thyme. Mince garlic and scrape with the edge of a knife to form a paste. (I like to microplane mine, which just makes things easier!) Mix herbs and garlic with a little more than 1/4 cup of the olive oil. Salt and pepper to taste.

Coat the head of cauliflower with mixture and set on cookie sheet or in shallow dish or pan. Pour remaining olive oil over and put

Roast for 40 minutes to an hour until a fork or knife inserted pulls out easily, but head is still firm. (Unless you like your veggies on the mushy side… we are a more al dente family around here!) Slice into "steaks" or cut into wedges and serve.

Enjoy!