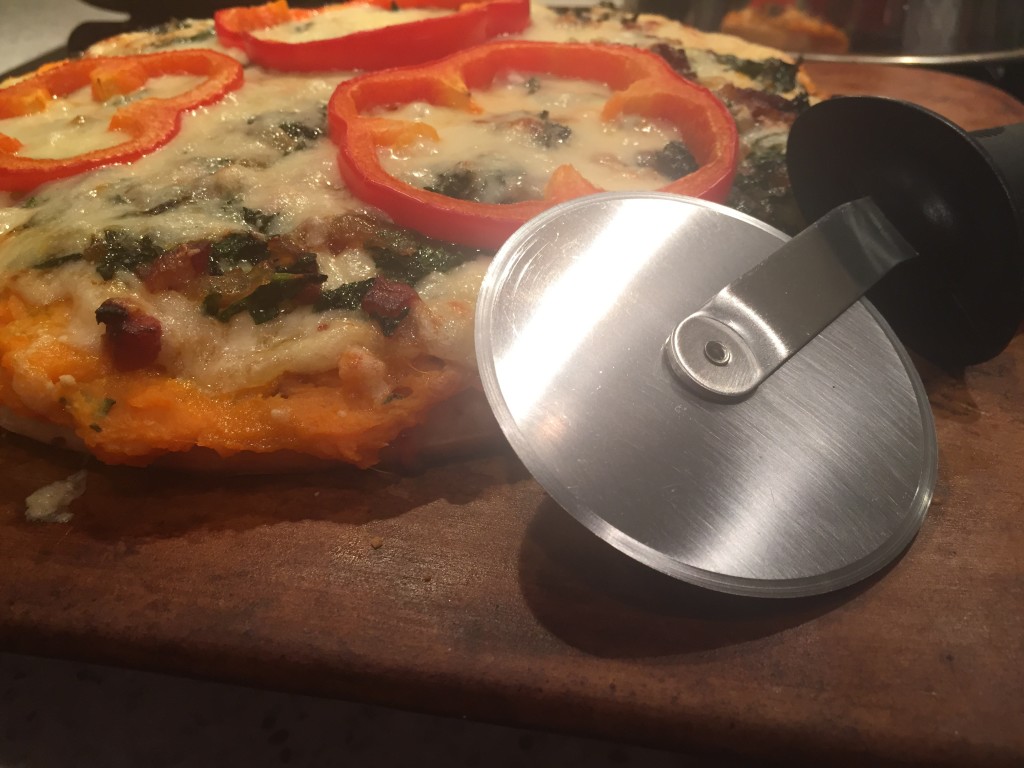 I don't know if you've heard, but I'm half Irish. So, potatoes are practically an extension of me! But when you start throwing around the word "sweet" … I get a little glassy eyed. The Irish in me is used to pastey white mashed spuds with buckets of butter.
Of course, to frame the kind of trouble  you're in if you get on my bad side, I'm also half Italian. My warning label as a result of the Irish/Italian combo? "Quick to anger, holds it against you forever."
In the wake of all this perceived seasonless, Irish cuisine, this other side of me craves delicious. The Italian half is the culinary Incredible Hulk to my Irish side's smart-but-meek Bruce Banner.
But here's the kicker, comic fans: There have been stretches where Bruce Banner's intellect steers the juggernaut that is the Hulk—super smart and super strong! In that vein, I present … Sweet Potato Pizza!
Typically, when I think pizza, I think Italian. Delicious, thick crust topped with zesty sauce and a sea of mozzarella dotted with an army of pepperoni slices. But what I'm making here isn't my mamma's pizza pie.
I was fairly skeptical when I volunteered to  do a sweet potato post. I really had to scramble a bit for an interesting take. But along with that challenge, I wanted an opportunity to cook my wife dinner. I've been a little lax on that front. When I first stumbled upon this recipe, I thought I was committing to do a sweet potato crust. Not so much. Apparently, the sweet potato goes on the crust. Also, what I hysterically thought was an Irish contribution to an Italian meal? Not the case. Sweet potatoes have nothing to do with the Emerald Isle.

The pizza itself was good, but admittedly, a little weird. It was sweet pizza, though not in a Hawaiian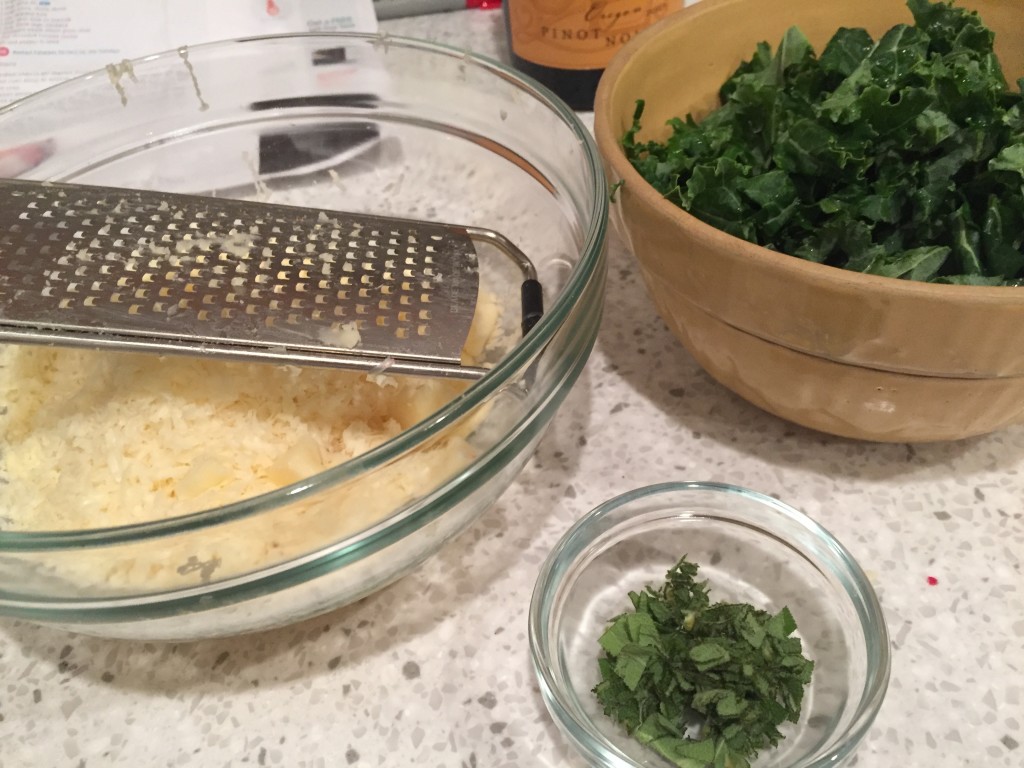 pizza sort of way. There was an herby element to it, too. Amy and I both enjoyed it, yet still looked at each other and asked, "It's good?"
I think there are some easy ways to change that question mark to a period. First, a thinner crust would have work better. I mean you are basically spreading a potato on a giant piece of bread. How could that possibly be heavy? Also, I grabbed a sweet yellow onion and should have gone red.
All in all, it combined the Hulk-like might of distinct flavor with the smart-minded Irish sensibilities of a potato.
Ok, fine. The sweet potato has nothing to do with the Irish, but far be it from me to give up on this metaphor!
(Not Irish) Sweet Potato Pizza
Adapted from the recipe at OhMyVeggies.com

1 large sweet potato
1 tablespoon olive oil
1 large red onion, thinly sliced
2 cups chopped kale
3 tablespoons whole milk
4 ounces pancetta (typically can be purchased precut, in a 4 oz package)
1 tablespoon fresh sage, chopped
1 prepared pizza crust
2 cups fontina cheese, shredded
1/2 cup parmesan cheese
salt (to taste)
1 sliced red pepper

Preheat your oven to 400 degrees. Use a fork to pierce the sweet spud several times, then bake it for 45 minutes until soft. Leave your oven on.

While the potato is baking, cook your pancetta in a medium skillet. Remove the pancetta, reserving the grease. Put your sliced onions in the pan and cook them, stirring them occasionally for about 30 minutes or until caramelized. Instead of the pancetta grease, you can use the oil the recipe calls for, but I thought it was a delicious addition to the process. Once the onions are caramelized, add the kale to the skillet and cook until tender and wilted. This happens pretty quickly. Remove from heat and mix the pancetta back in.

Mix the fontina and parmesan in a separate bowl.

Once the potato is cooked, scoop the insides out and into a bowl and mash them. Add milk, sage and salt and mix it until smooth.

Spread the potato "sauce" on to the pizza crust. Add half the cheese, then layer the kale/pancetta/onion mix and then add the rest of the cheese. Add your sliced red pepper to the top.

Bake the pizza for 10 – 15 minutes, until the cheese is bubbly.