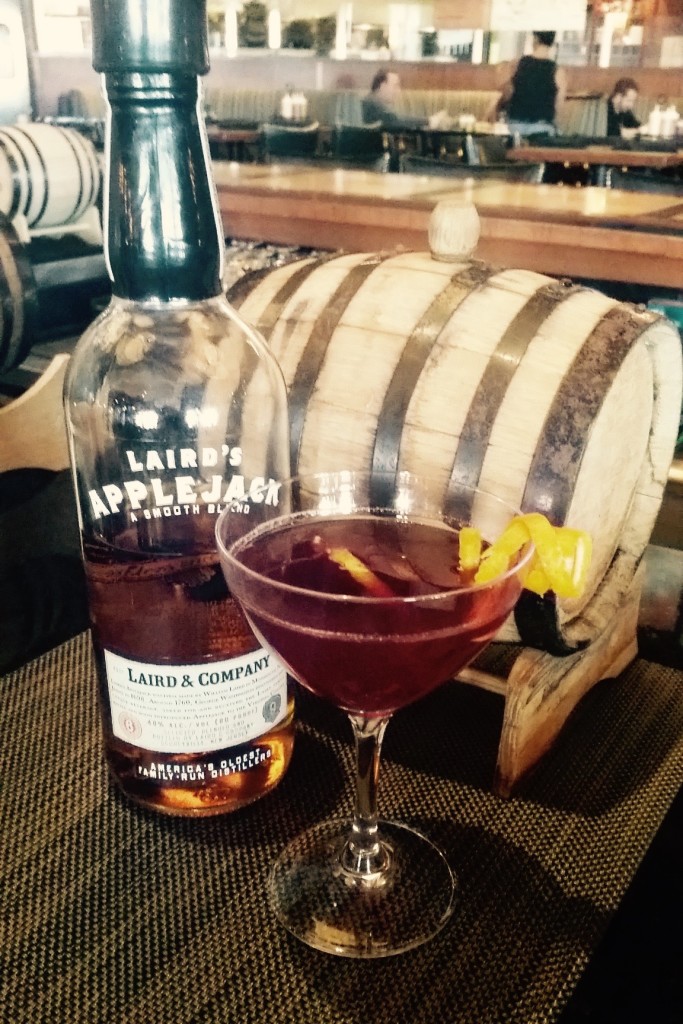 This time of year whenever "spirits" are mentioned you might conjure up haunted houses, corn mazes, witches and goblins.  Any decent bartender will immediately think of Calvados and Apple Jack and begin mentally cataloging the items needed to make a fantastic fall cocktail.  As a gardener and a bartender, spirit is the word I most commonly use in reference to discussion of any distilled product.  After all, the liquid or "juice" is simply, yet wonderfully, the spirit of the plant or fruit that once lived.  If you take the time to learn how to correctly appreciate the tasting notes of any given spirit you will begin to pick up subtle hints to the terrior of the plant, and your palate will be rewarded.
Calvados is the distilled spirit of apples from the Calvados region of France – the area was named after the drink in this case just after the French Revolution.  The apples are picked for cider and left to ferment.  Once fermented the juice is distilled and aged in barrels for a minimum of two years.
The flavors of any spirit aged in oak barrels changes significantly based on quite a few factors — time in the barrel, type of oak, char, climate and toasting levels.  Traditionally, the longer a spirit is aged in wood the softer the character of that spirit and the more notes of the wood it takes on.  For example, French Oak or Limosine will impart flavors of dried fruit and baking spices, while American Oak will impart strong vanilla, leather and saw dust characteristics.  I would highly recommend grabbing a few bottles of aged spirits for your home bar — and don't forget to do a little research on them!  This is a very inexpensive way to begin to train your palate to pick up subtle, and sometimes not so subtle, notes of any spirit.
At first, calvados may not be recognizable as distilled apples to an untrained palate. There may be an unexplained flavor that you can't quite put your finger on; perhaps, one that is masked by the "heat" of the alcohol.  If this is the case, just add a few drops of water to tame the alcohol flavor and take the time to swish the spirit around in your mouth.  You may now begin to recognize the flavors of fall and apples!
Apple Jack is the American cousin to calvados and has a great history as well.  Laird's is the most famous distiller of Apple Jack today and was also the very first licensed distillery in the United States – signed by George Washington himself.  Apple Jack is most definitely the younger, brasher cousin of the reserved Calvados. Do yourself a favor and buy a bottle of each to taste the differences.
Here are two recipes, perfect for cold weather, that makes the passing of summer almost bearable.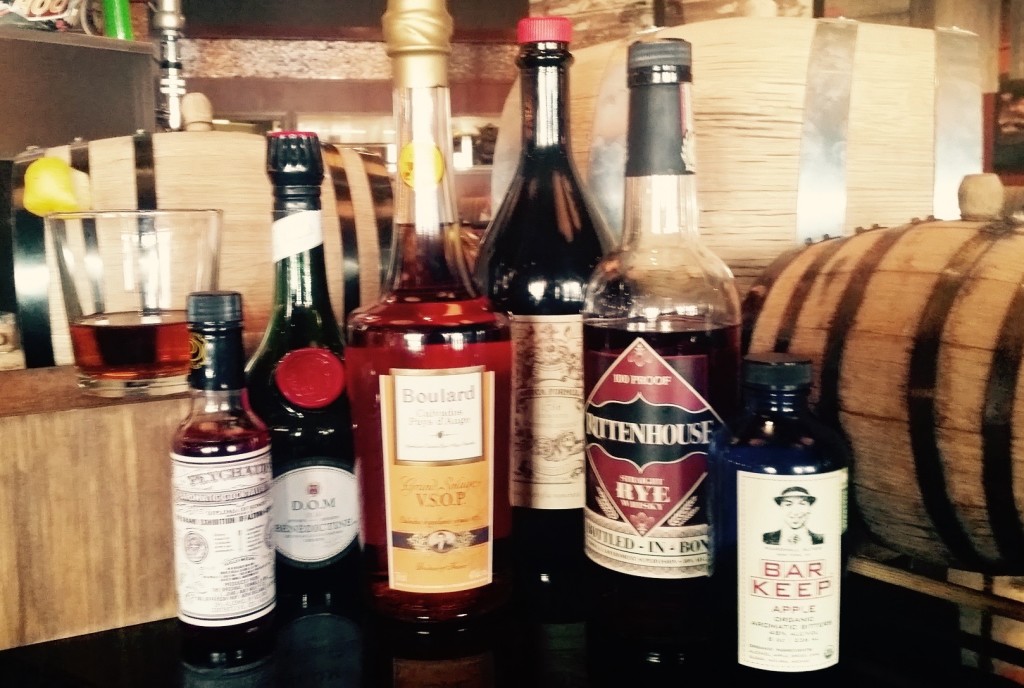 The first, a riff on a Vieux Carre, is a well balanced cocktail that uses bitters to seamlessly tie it together. Because this cocktail is entirely spirit based – similar to a Manhattan – I like to pre-batch it, placing it into barrels prior to serving.  This eliminates the mixing and overall time to make, especially great for get togethers and parties.  Small barrels, from 1 to 10 liters, are available to buy online and make a great addition and conversation piece to any home bar.
The second is a great cocktail companion created by bartender friend Chelsea for those imbibers who would prefer something a bit lighter and more fruit forward.
Try both cocktails together for your next party.  Each offers something unique and seasonal for everyone attending.  Also, try a tasting of each of the bottles side-by-side to showcase the similarities, differences and history of each.  It's a fun way to liven up any cocktail party.
Autumn Harvest Vieux Carre

1 ounce  Boulard Calvados
1 ounce  Bonded Rittenhouse Rye
1/2 ounce  Carpano Antica Vermouth
1/2 ounce  Benedictine
2 dashes Bar Keep Apple Bitters
2 dashes  Peychauds Bitters

Stir with ice and strain into an old fashioned glass, add ice and garnish with an orange peel, twisted over the glass.

Forbidden Apple

Created by Chelsea M. of BRGR Cranberry, PA.

1 1/2 ounce Laird's Apple Jack
1/2 ounce orange juice
1/2 ounce Luxardo liquor
1/2 ounce mulled apple cider (1 cup coarse, high quality mulling spice … I use Mountain Rose Herb blend … to 1 gallon apple cider. Warm and strain.)
1/2 ounce spiced port (1 vanilla bean 2 cinnamon sticks, peels from 2 oranges, 8 cloves, 8 allspice berries dropped into a bottle of inexpensive ruby port)

Shake all ingredients, except for the port. Pour into a chilled martini glass, float the port on top.