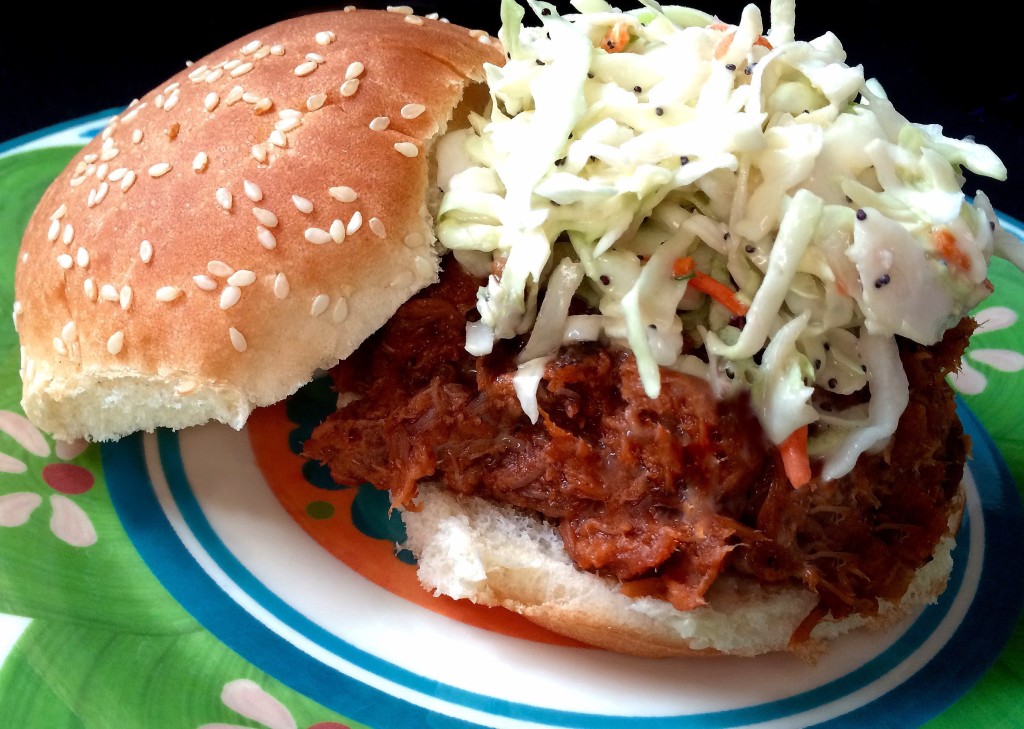 Nestled snugly between the meager metropolis that is Kansas City, Missouri, and the proverbial amber waves of grain surrounding the entire region, is a small town in Kansas called Overland Park.
Until it was chosen as the unlikely backdrop for the Showtime series, United States of Tara, it was a place loved only by those who lived there. As the quite literal personification of the white picket-fenced "American Dream," Kansas Citians (that is, people from the Kansas City "metropolitan" area) think of it as a great place to move back to when you're ready to raise a family.
Before I get out my pocket-sized American flag and wave it exuberantly in your face, allow me to interject that it's not a paradise in all regards. There's nothing horrible about it per se, but … I'll just put it this way: If you're a Caucasian Protestant who makes more than the national average and has at least a splash of that vibrant red of the Republican Party flowing through your veins—you'll fit right in.
Fortunately for my fellow citizens (and me), this admittedly unfair stereotype does not stretch to the local cuisine. Whether it's the cleverly named Korma Sutra serving heavenly mango lassi and coconut soup, or the matumbo offered by the not-so-cleverly named Taste of Africa—a dish that will call to you even after you realize what that Swahili word translates to in English—delicious fares from around the world have soaked into our little landlocked haven.
I could tell you about all of those and many other lovely places with interesting foods, but let's be real: I'm talking about Kansas. No matter how delicious a relatively exotic food is here, there are a lot of places in the States—not to mention the world—that do it just as well if not better. Like places actually in Africa.
Now, I'm not discounting the efforts of these hard-working creators of delectable cuisine. There's just really only one type of food that an Overland Park foodie would be ready to put their dukes up for.
It's all about the barbeque, baby.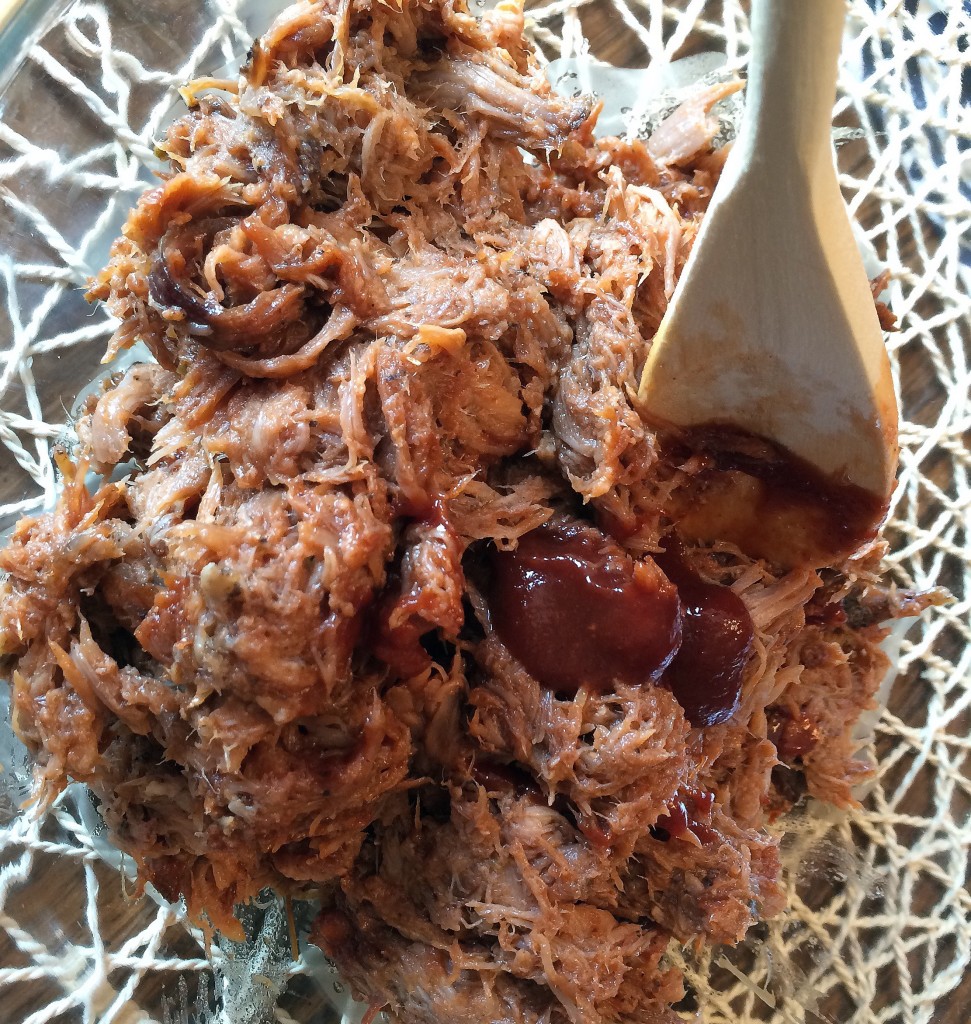 If you're familiar at all with the area, you probably already know this. Like most of the Midwest, we're obsessed. Us Overland Park citizens fully embrace the Kansas City BBQ style, famous for slow-cooked meats and tomato-based sweet and spicy sauces. Not only that, but we are lucky to be the home of a couple of pretty famously delicious joints.
Yes, we do have more to offer—but we're really, really good at barbeque. Sometimes it's nice to embrace who you are. And since we all can't click out heels together to get a taste, I'll share a recipe with you that reminds me of a couple of my favorite sandwiches (and trust me, I've had a lot of sandwiches: It's kind of my thing.)
Joe's Kansas City Barbeque, formerly misleadingly named Oklahoma Joe's, has the "Caroline Pork Sandwich" and then there's the "Poor Russ" at Fiorella's Jack Stack Barbecue. Both have slow-cooked meat, are lightly sauced and topped with coleslaw.
Don't run! It's delicious—I promise. These two Overland Park restaurant locations are the inspiration for this explosion of flavor.
Thanks for trying (or thinking about trying) one of my locally inspired favorites with me. Be ye warned: I like my slow cooker.
For your consideration, I present …
The "Porky Kim's Porky Russ"

Sweet Slaw
1 head green cabbage, finely shredded
1 large carrot, finely shredded
4 tablespoons diced onion
2/3 cup mayonnaise
3 tablespoons vegetable oil
1/2 cup white sugar
1 tablespoon rice wine vinegar
1 tablespoon dry mustard
1/2 teaspoon salt
1/2 teaspoon poppy seeds

Toss the cabbage, carrots and onion in a large bowl, mixing well. In a separate medium-sized bowl, thoroughly whisk together the mayonnaise, oil, sugar, vinegar, salt, dry mustard and poppy seeds. Pour dressing mixture over cabbage and toss well to coat.

Cover bowl and chill while pork is cooking, or a minimum of two hours.

Note: This sandwich tastes great with a spicy slaw too! You can cut back the sugar and add a couple of freshly minced jalapeños or a few finely shredded radishes give it a little kick.

Sweet & Spicy Pulled Pork
1 large onion
1 3-6 pound pork butt (you'll want leftovers – trust me)
3-6 fresh jalapeños, minced (adjust to taste: more if you like it spicy, less if you are a wuss)
2 12-ounce cans Dr. Pepper
2 tablespoons brown sugar
3 tablespoons Worcestershire Sauce
Salt and pepper to taste
BBQ sauce of choice (I recommend Cowtown Bar-B-Que Sauce)

Cut the onion into chunks and place in the bottom of a slow cooker. Season the pork butt with salt and pepper before placing on top of onions. Sprinkle the minced jalapeños and brown sugar over the pork. Top as evenly as possible with the Worcestershire Sauce, and then pour the cans of Dr. Pepper over the pork. Place lid on slow cooker and cook on high for four hours, or low for a full eight hours.

Carefully remove meat from slow cooker. It should be extremely tender and juicy. Use a couple of forks to shred the pork. If it doesn't literally fall apart at your gentle prodding, it's not done yet. If it's still overly intact and not shredding with ease (oh the horror!) throw it back into the slow cooker for another hour. Discard large chunks of fat while shredding, and tenderly place your succulent meat bits in a bowl large enough to house your pork butt.

Slowly add BBQ sauce to the meat until desired amount is reached. Remember: You can always add more later, so don't go too crazy!

Porky Kim's Porky Russ
Sweet Slaw
Sweet & Spicy Pulled Pork
Sandwich or Burger Buns of your choice

If desired, lightly toast buns to add texture. Top the bun bottom with a heaping helping of Sweet & Spicy Pulled Pork. Important: If slaw is heavy on dressing, strain the portion you intend use as the crowning glory of your masterpiece before placing directly on top of pork. Add the top of the bun.

Now invite me over for dinner.