All photographs, including our cover photo, have been provided courtesy of Angela Brown.
U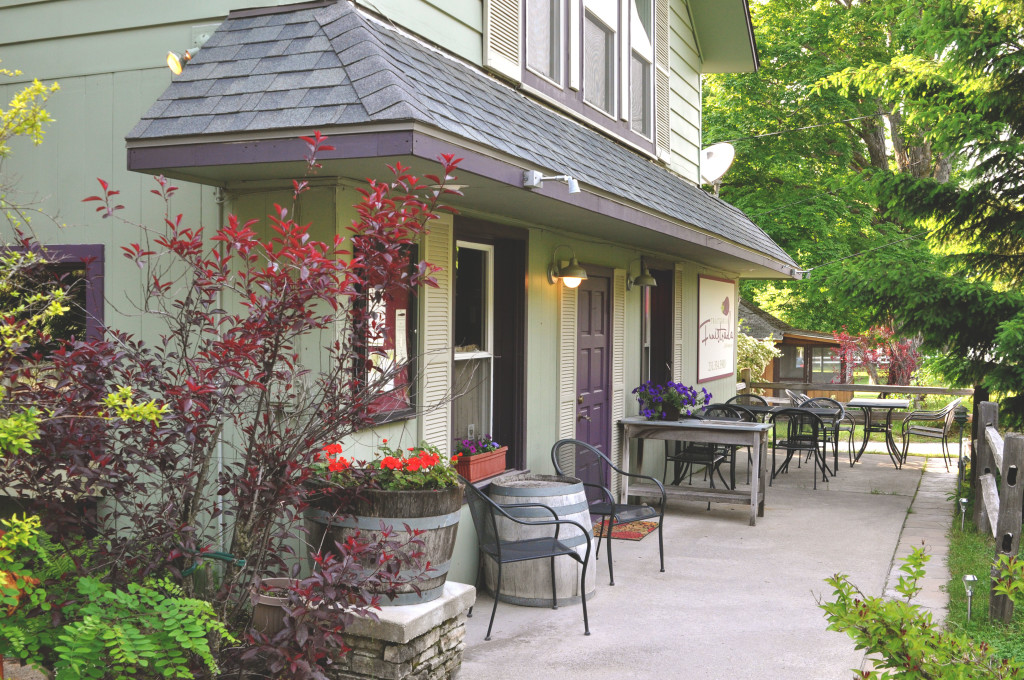 s northern Michiganders—the demonym for people who reside in Michigan—have a term of "endearment" for the plethora of travelers who make their way to our beautiful setting after winter's cold melts into summer steam: Fudgies.
The nickname is born of these tourist's habit of spending lots of time (and money) in the many fudge shops in this area. And then there are the cherries. People sure do like their cherries. In fact, Traverse City, with a population of just 14,700 people, is bombarded by over a half a million visitors each July for the National Cherry Festival. But I guess when where you live is home to the Sleeping Bear Dunes—voted by Good Morning America as one of the most beautiful places in America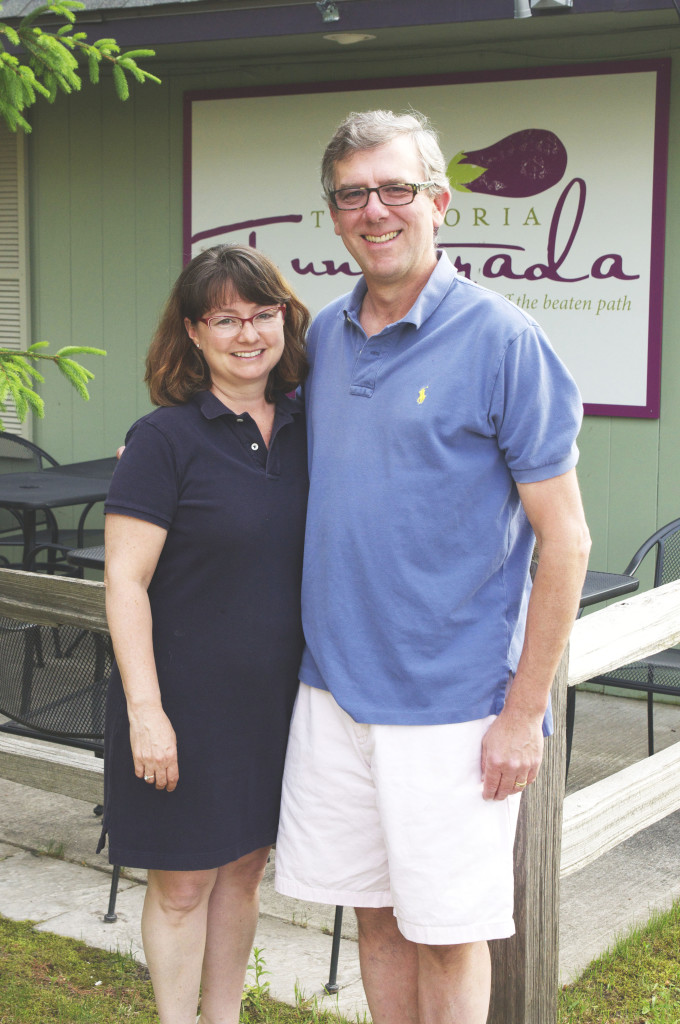 —you're bound to get a fudgie … or ten.
While many of these visitors enjoy the well-known and abundantly advertised happenings in my beloved "up north", there are a few places that continue to thrive on local love.
Trattoria Funistrada is one of them.
Their website describes the location as, "Nestled in Burdickville on the east side of Big Glen Lake, our building is over 90 years old and has always enjoyed a history of being a popular neighborhood gathering place." Owners Holly and Tom Reay jumped at the opportunity to purchase the building in 2000. Both have fond memories of dining as children with their grandparents there when it was known as the Glen Lake Inn. Having worked at multiple dining establishments in this busy 'seasonal' area, they felt it was time to bring back that feeling of 'neighborhood' dining … a goal they've clearly accomplished given Funi's devout following.
Don't get me wrong—there have been some lucky fudgies who have rounded the bend in the road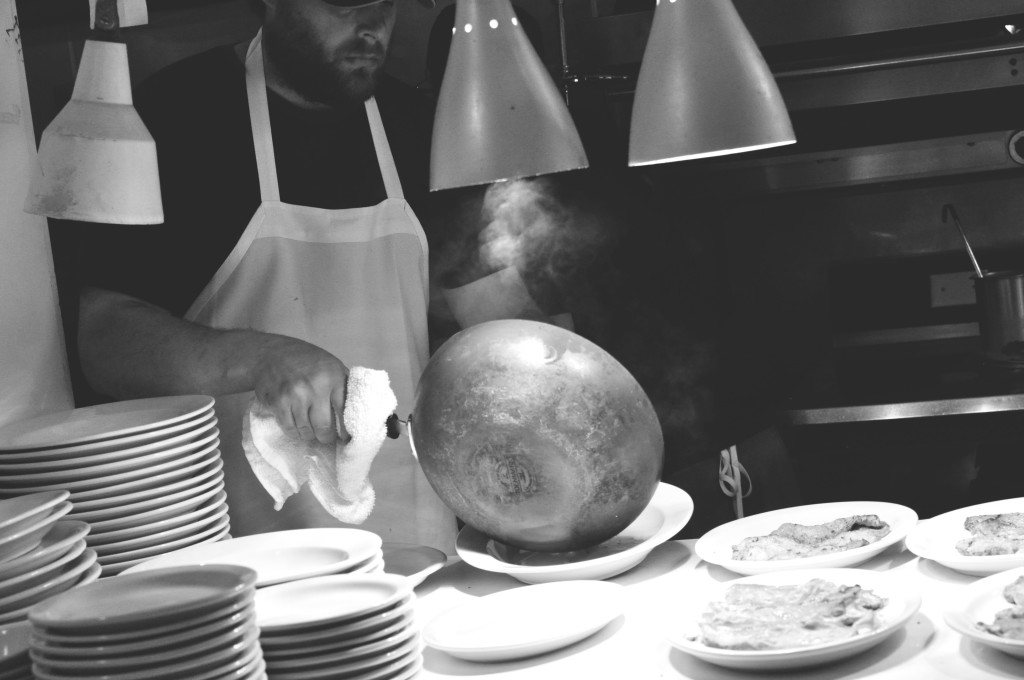 and stumbled upon the awesomeness that is Funistrada. Their new-found addiction almost always takes over and they become repeat offenders.
The addiction is justified. Together with their daughter Carson (15), and son, Thomas III (11), the Reay family have built a reputation for consistently delicious food served in a friendly, relaxed atmosphere. Funi is like your favorite pair of jeans: it's your comfortable go-to, and it always makes you feel like a million bucks. That's because they use as many local ingredients as possible in creating meals you'll never forget in a setting that doesn't feel stuffy.
Even when the fudgies pack it up and head home, Funistrada has a local following that keeps the restaurant filled year-long. With favorites such as Veal Saltimbocca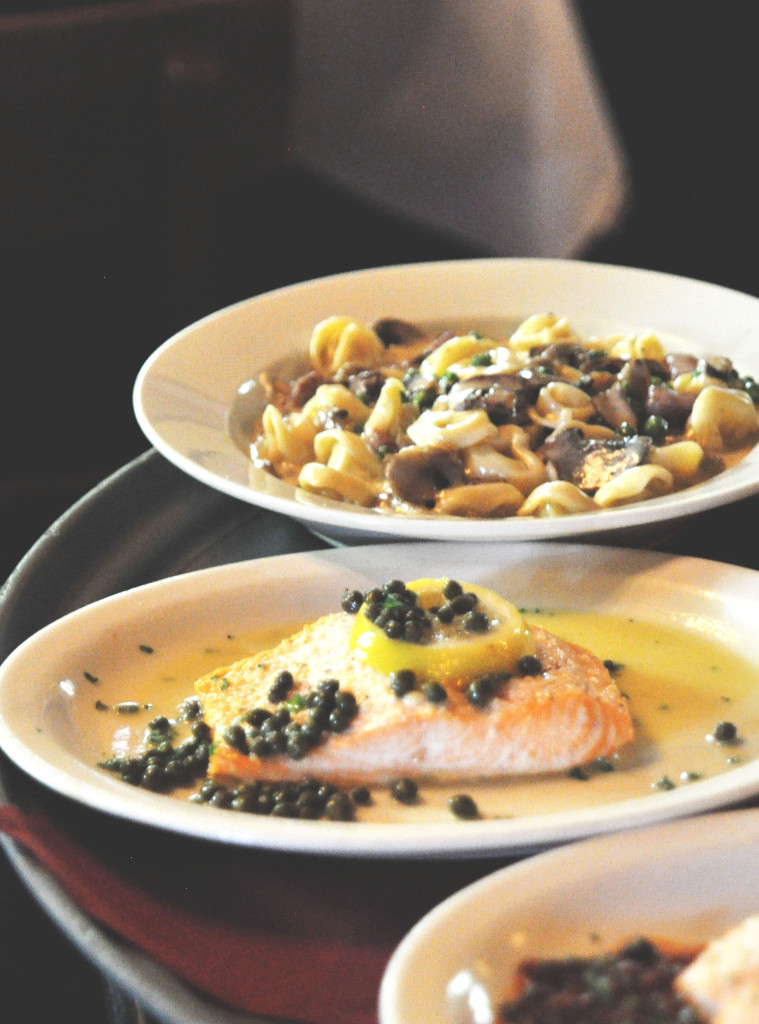 (scaloppini broiled with prosciutto, mozzarella and Parmesan, served with a mushroom Marsala sauce) or Angel Hair Carsoni (named for the owners' daughter Carson: chicken with Kalamata olives, sun-dried tomatoes, pine nuts, mint, lemon zest and red pepper flake, tossed lightly in olive oil)—one really can't go wrong when making a selection from their varied menu.
Funi's is so warm and friendly that it seems each time you visit, someone is celebrating a birthday, anniversary or an engagement. These celebrations are often shared by other guests. The Reays point to a recent example: Guests got acquainted when one sent another dessert, who, in turn, sent another a bottle of wine. It ended with a couple celebrating their anniversary having their entire meal paid for by strangers. Good food inspires people … and builds community.
Curious about the name? I was too! The U.S. Army surveyed soldiers in the 1970s to find out which veggies they liked best, and which they wanted off the mess hall menu. Asked to rank their food preferences, soldiers rated "funistrata" over lima beans. Ever had funistrata? Probably not. It is a fake food poll-takers put on the list as a joke. Soldiers preferred a veggie they had never eaten to lima beans, which is something the lima bean council doesn't want to hear.
Or it could mean—in loosely translated Italian—'off the beaten path'. And that's where you'll find it, tucked into the sleepy town of Burdickville … just four minutes from my back door.