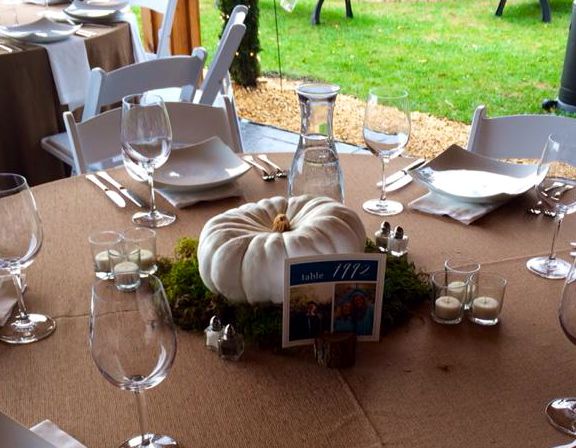 As I think about our post this week, what comes to mind in regard to pumpkins is Cinderella. My coach, or rather this post, has turned into one great big fat orange gourd.
You see, on October 19th, I married my Price Charming. And in the wake of all the wedding planning festivities, finding time to COOK, let alone EAT, was not on my to-do list. If you have ever planned a wedding, you know exactly what I'm talking about. If not, the best advice I can muster is summed up in one word: elope.
That is not to say it wasn't perfect, because it was — in every possible way. Adam and I (yes, kids, I married another Eater!) were surrounded by love and laughter with all of our friends and family sporting grins as large as ours. It was absolutely magical. It was just a lot of work to make sure every detail was spot on. And as anyone who knows me will surely attest, I'm obsessed with the details.
That's precisely how we found ourselves painting gorgeous sage green pumpkins and grand orange ones white two nights before the wedding. I simply adore fall, and nothing spells that time of year for me more that p-u-m-p-k-i-n-s. I love them, and decided to make them a focal point of the big event. As such, in my OCD mind, they needed to flow perfectly with the bed of moss on which they'd rest at our guest tables, and contrast "just so" with the bright green McIntosh apples spilling out of our vintage apple crates.
So we painted them. Or, rather, my dear friend Courtney did. It really does take a village, and with this wedding, a kingdom. God bless my friends and family for pulling it all together. It could not have been more wonderful.
I digress.
Pumpkins. Honestly, it wasn't just the wedding that got in my way with writing, but the number of options one could select with this theme. Aside from the dozens of sweet options that are already staples in my kitchen this time of year — like pumpkin cheesecake and pumpkin pie fudge (yes, really … and people LOVE it) … there were just so many savory pumpkin recipes I wanted to try. I'll take you on a brief tour.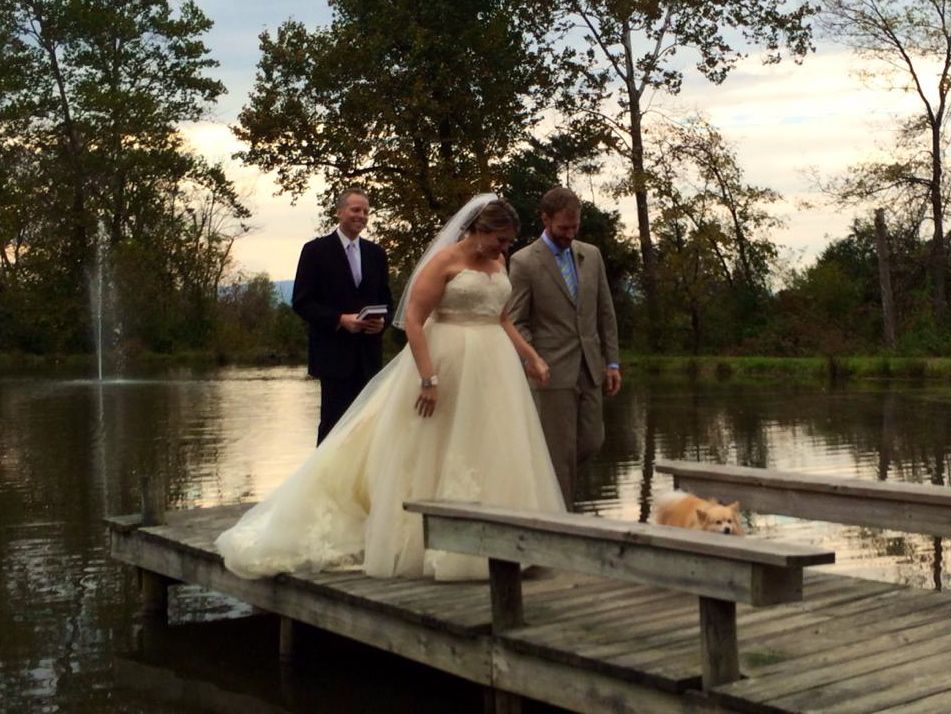 There was the Pumpkin-Acorn Squash Soup or Spicy Roasted Chili Peanuts and Pepitas I found here. Or check out this upscale version of pumpkin soup, classed up with some creole lobster (though this Indian-inspired version is more April's style) And this recipe for Winter Squash and Gruyere Gratin just made my heart go pitter-pat (I'm pretty sure this bacon number would make Sarah's heart skip a beat.). The point is, whether it is a simple salad or a fancy (ready fussy) souffle, with pumpkin, you just can't go wrong.
Now, back to my regularly scheduled program — the honeymoon!