Drew Anderson, the culinary mastermind behind the delicious meals served from the kitchens of Wyoming's Brush Creek Ranch, received his culinary training at Johnson & Wales University in Denver, Colo. He worked in restaurants, high end corporate dining and hotel restaurants and banquets — serving parties of up to 30,000 people — before signing on with White Lodging, Brush Creek's parent company, six years ago.
But his culinary expertise isn't what makes Drew stand out; it's his demeanor.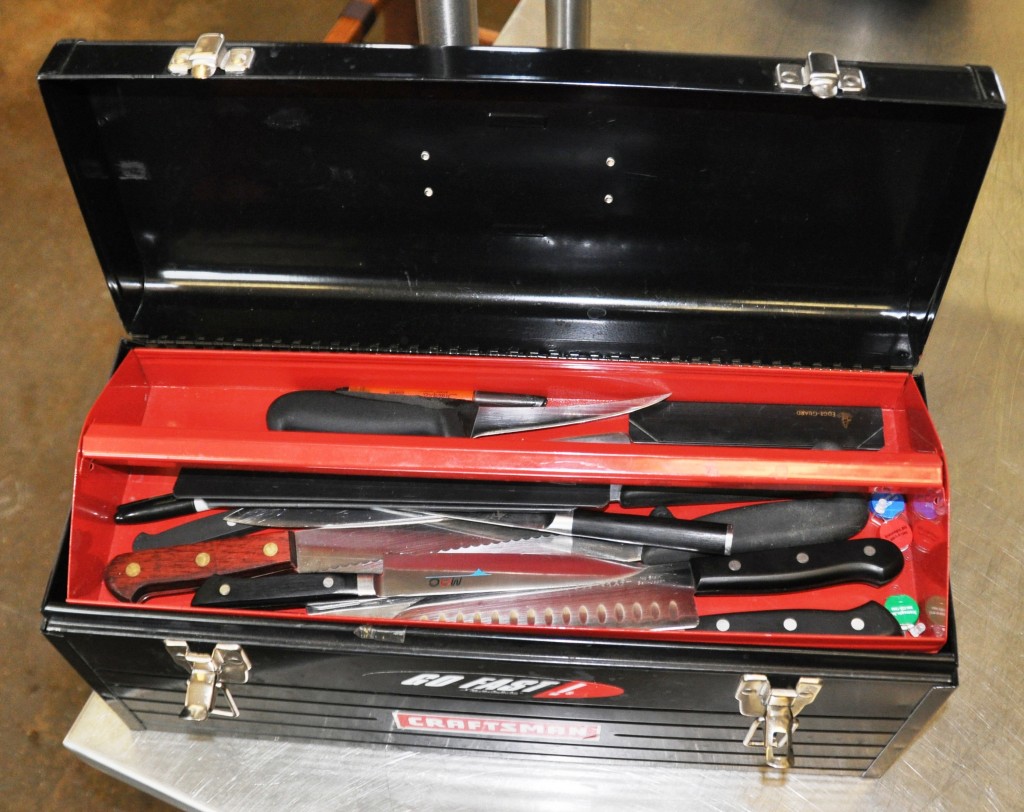 You'd never think this buzz-cut 30-year-old, who's more often than not clad in a baseball cap, was the executive chef of anything. He's so humble and unassuming … until you get him into the kitchen. I mean, who else carries their kitchen knives around in a toolbox? The guy oozes subtle confidence, and you can tell by the way he carries himself that he knows what he's doing.
"Some chefs are very arrogant," says Drew, "I'm not like that. I trust my team … a lot. I have to."
Maybe that's because many of them work together 365 days a year, in Wyoming winters so harsh that food deliveries don't always go as planned. Or maybe it's that, at full capacity, his kitchen crew can serve about 700 meals a day — out of a kitchen that's not much bigger than your local neighborhood restaurant's. The point is — it isn't always easy.
"I would consider this an art. It's a stressful art, but it's an art nonetheless," he says.
And the food that comes out of his kitchen, well, if art had a taste, this would be its flavor profile. My family spent a week at Brush Creek Ranch in late June 2012, where you might expect the menu to be limited to red meat with a side of bacon. Now, I'm not saying there wasn't bacon — there was plenty — but the things that sent my mouth into orbit might come as a surprise. Chicken Parmesan, definitely not something I would ever order when dining out, was cooked so perfectly that I swear my eyes rolled back into my head. Over Chicken Parmesan! And don't even get me started on the scallops. Or the lamb meatballs. Or the elk burgers.
Let's just say I didn't lose weight on that trip.
Drew, who grew up in Northeastern Colorado's South Platte River Basin, is committed to using the best natural, local and seasonal ingredients he can find. He says his heritage has a lot to do with his outlook on food. He was brought up on a family farm growing corn, pinto beans and alfalfa … and raising 1,000 head of Yorkshire, Hampshire, Duroc and crossbred hogs. That might explain the twinkle that creeps in his eye every time he talks to my bacon-loving cousin and brother about pork products.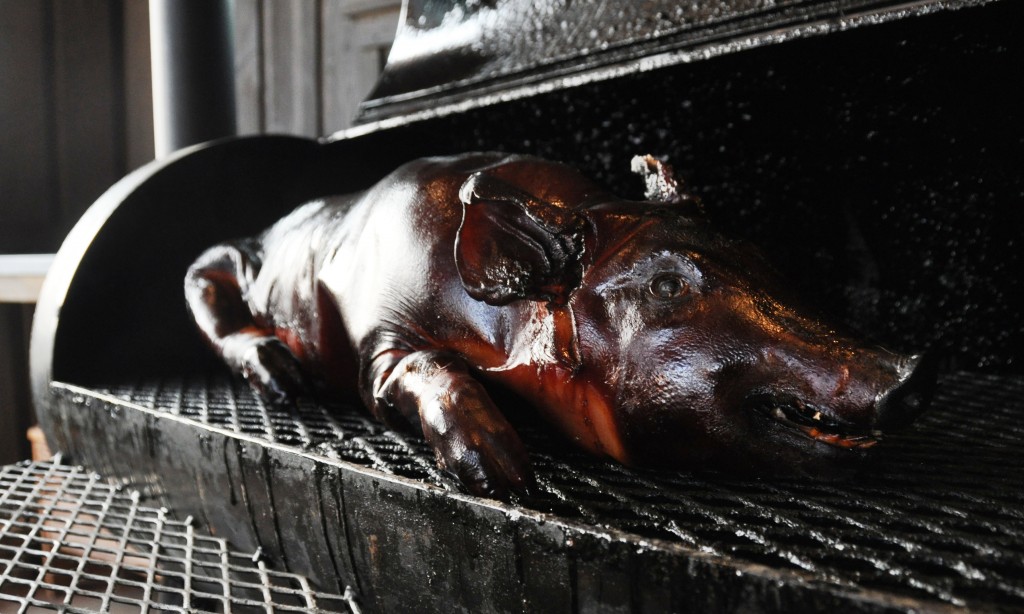 I'll admit it … his suckling pig? To die for. I overheard other guests shocked that they were actually eating pork. Growing up near a lot of farm country myself, I've been to a few pig roasts — but this was different. The meat was so tender it just fell apart. I was lucky enough to have Anderson share one of his favorite pieces with me … the pork cheek. I can only offer one description: meat candy.
There are a few things that Anderson says are critical for anyone in the kitchen — whether you're a novice or a seasoned professional. Thankfully, he was kind enough to share them with us. Good luck, dear readers.
The Rules, According to Drew Anderson

Seasoning. According to Drew, people underseason everything. His advice? Use salt. Taste the food while you're cooking it. And don't be defeated if it's off — it takes practice.
Temperature Control. Cook to the proper temperature, but also cook at the proper temperature. He describes the way the oil sheens across the pan, the ripple he looks for. If it smokes, it's bad. Drew says, "You burn things enough times, then something just snaps in your head." He describes an incident with roast beef, which he cooked at 450 degrees, torching the outside half. Inside, it was still raw. Even the salt was burned. The good news? He never made the same mistake again.
Knife Work. Again, practice makes perfect. Potatoes are the easiest thing to practice on. Cut it into a square and then hold the knife against your fingers. And always, always use a sharp knife. "A dull knife is more dangerous than a sharp knife," he says.
Timing. For both professionals and home cooks. There's art in this, too, Drew says. Take the meat out of the oven and let it rest while you're prepping everything else. Timing is everything.