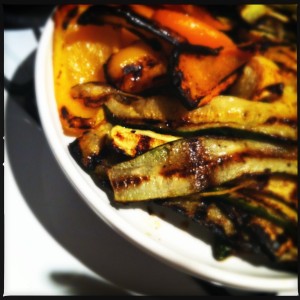 … Veggies! Congrats to Sarah on a job well done. Or medium rare; that tastes better, anyway.
Thanks to all the Eaters who voted on our Facebook page. Each time we do a "Food Fight" post, you'll find a poll there. You choose the winner, so try the recipes and let your tastebuds decide who will emerge victorious.
May the most delicious dish win!