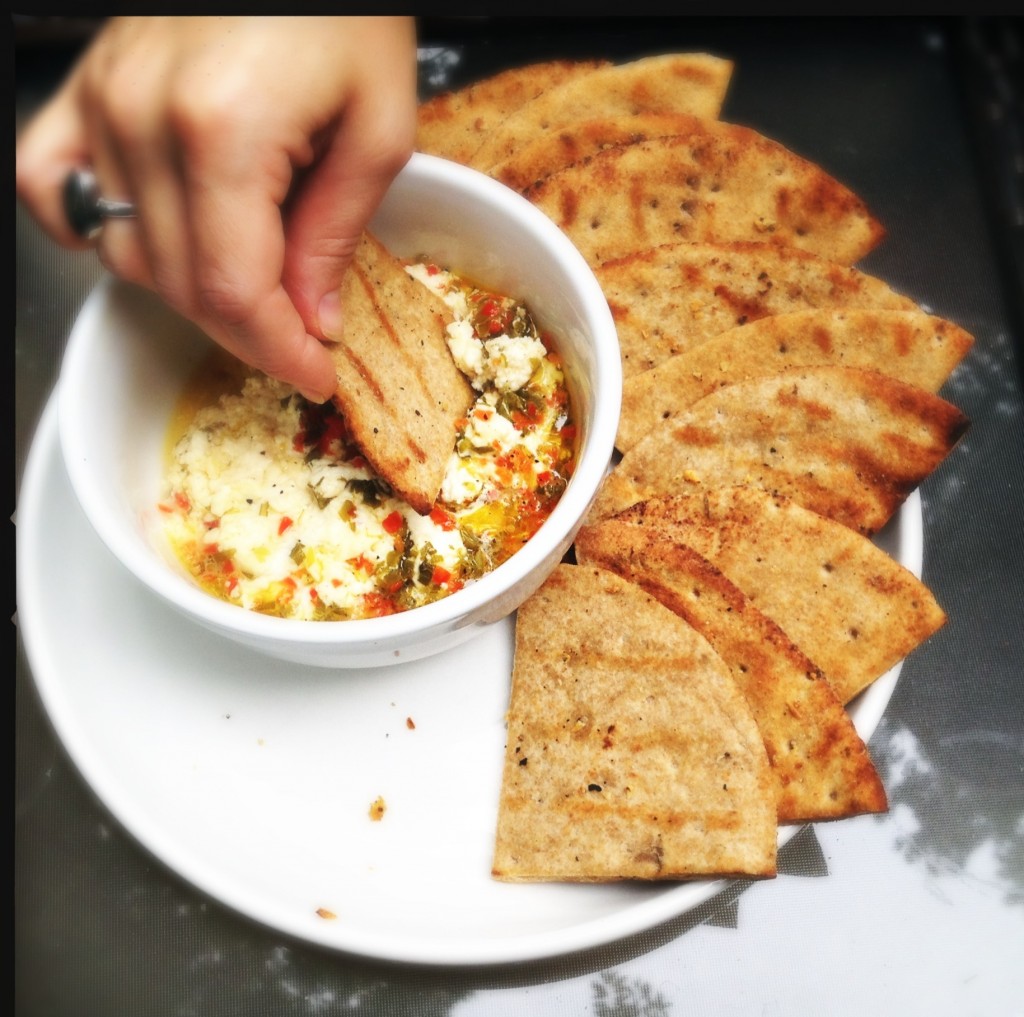 When most of the world is reaching for fruit, I'm going green. Don't get me wrong; I absolutely adore a good doughnut peach … and nectarines … and berries (oh, my!). At heart, though, I'm a veggie girl. You just keep sucking back your fruit smoothies, while I toss crisp, frilly kale, juicy cucumbers and sweet carrots into my Vitamix.
So it's natural for me to turn to veggies when brainstorming grilled sides. But that's just not the kind of thinking that wins a competition now, is it?
What does? Cheese. Sweet, melty oh-so-delicious cheese.
Sarah, you're in trouble, sister.
Cheese is my other downfall (actually, there's quite a list, but I digress), and one that I take quite seriously. A while back, I began hitting up the leftover cuts of cheese at my local Whole Foods. Don't know what this is? Good — more for me.
OK, OK, I'll tell you. They're like the cheese equivalent of fabric remnants. When the store nears the end of a rind of delectable dairy goodness, the leftover odds and ends are wrapped up and sold for cheap. It's a great way to try a brie that might be a bit too stinky for your palate, before forking over $15 for a hefty hunk. That odds-and-ends basket is where I discovered the marvels of a world tour of cheeses, like the Italian Sottocenere al Tartufo. I can compare the experience of eating it to only one thing.
Yes, it's that good.
So naturally, I was game when Ina, a young German intern who slept on my couch for three weeks (Airbnb … a long story for another time) suggested we grill feta. Mind you, I couldn't wrap my head around exactly how this would be accomplished, but I was willing to try. As it turned out, Ina's recipe changed my life. Well, that may be a bit dramatic … but I now firmly believe I know Germany's best kept secret: Ina's Grilled Feta.
Feta. Olive oil. Herbs. Wrap in foil. Put on grill. Perfection.
A few months later, Sara, another lovely German, graced my couch for a few weeks. When her boyfriend joined her midway through the visit, I suggested an impromptu dinner party. Can you guess what she suggested we make? Yup, grilled feta.
This is a bloody conspiracy.
And although her version of this apparent German staple was a little different — adding chopped zucchini, mushrooms and tomatoes — it was again perfection. It really was something magical, which I will now share with you.
Boosted by the veggies, Sara's recipe lends itself better to a true side or a meal in itself, so we'll err on the side of world peace and compromise between the two versions. It's a guaranteed hit at any backyard BBQ, and it's super easy to make in advance and bring along. I added in a little grilled pita for good measure, since I know Sarah's grilling leeks and I figured I needed to raise the bar a bit further!
Play with this. Make it your own. Experiment with your favorite ingredients and spices. Most of all, enjoy — and leave comments about the variations you try to give other Eaters some ideas.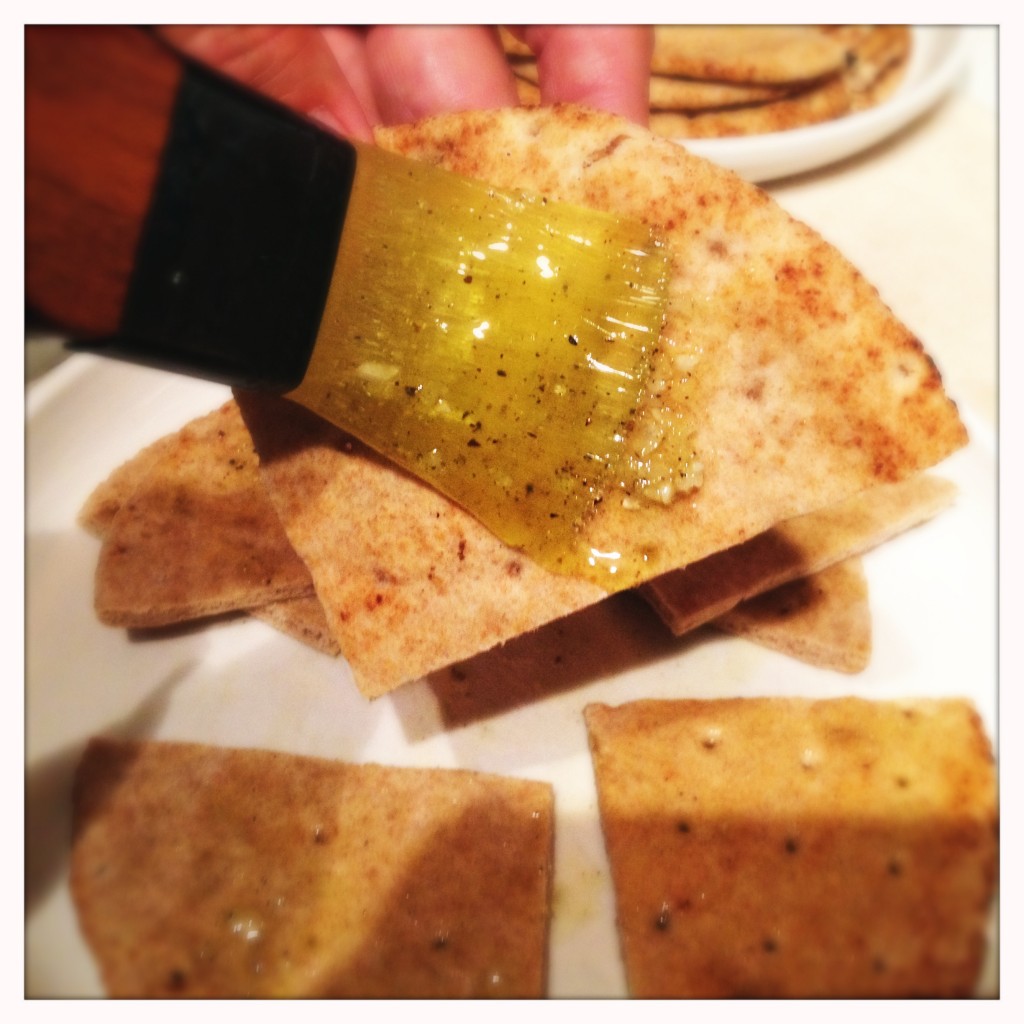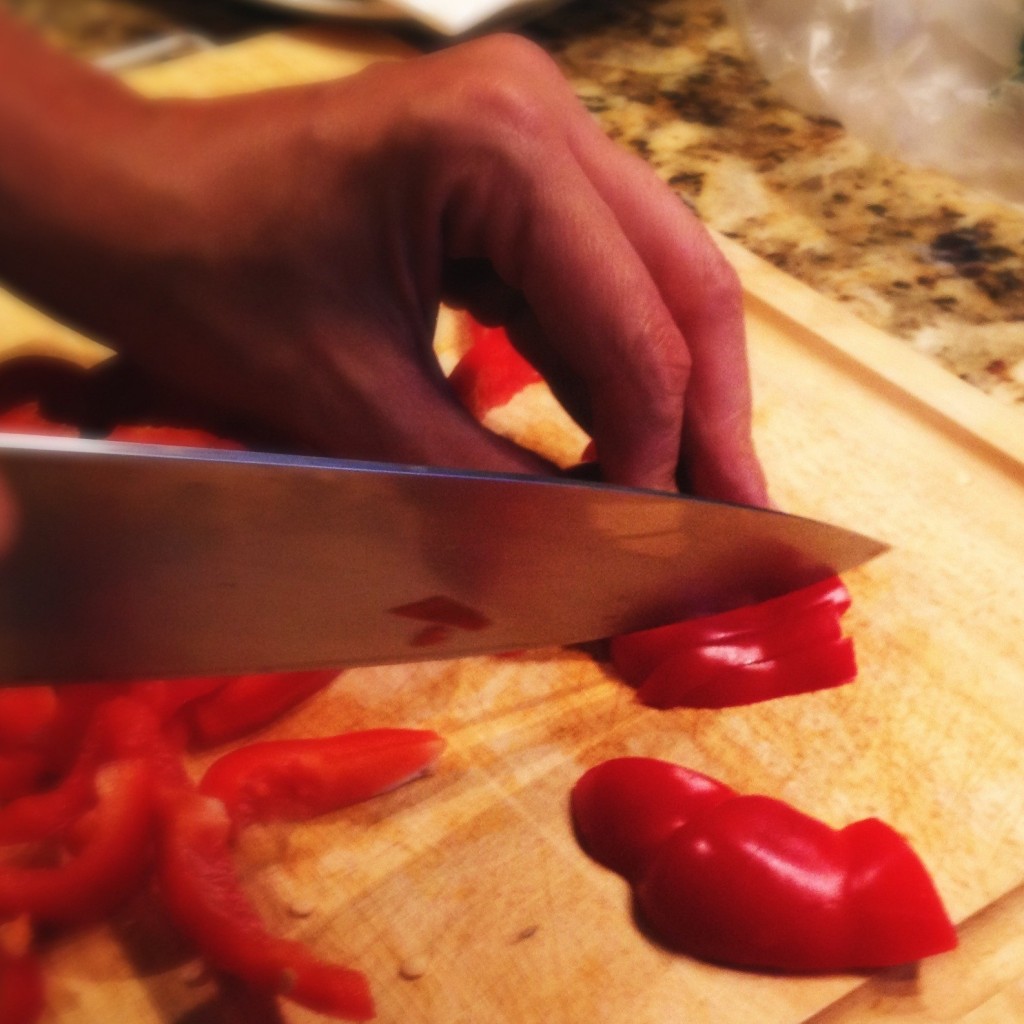 Grilled Feta with Pita Wedges

Note:  Use the best feta you can afford; lower-quality or "light" versions are more likely to separate on the grill.

For the pita:

4 pita, quartered (I suggest whole grain)
1/4 cup olive oil
2 gloves garlic, minced
Salt and pepper

Pour olive oil into a small bowl. Mince garlic, then smash with the flat side of the knife across your cutting board (this helps release the garlic oils and thus the flavor), add to bowl and whisk. Salt and pepper to taste. Brush both sides of the pita with the oil. Grill on low heat, turning once, until it's golden brown with some char marks.

For the cheese:

Olive oil
Block of feta, cut into 3/4 inch thick slices (I used a RBGH-free variety from Whole Foods)
1/4 cup red pepper, minced
1/4 cup green onions, minced
Herbes de Provence
Salt  and pepper

Double up the aluminum foil, crossing one piece over the other. Drizzle some olive oil in the bottom and put two slices of feta side by side in the middle. Drizzle with more olive oil, sprinkle vegetables over the top and add herbs. Salt and pepper to taste. Wrap up tightly, leaving apocket of space on top of the cheese.

Put on the grill on a lower setting, or not on the direct heat, for about ten minutes. You can open it up to check it; it should look soft and melty, like clouds.

If you are cooking this as a side with larger-cut veggies, it may take a little longer, but can go on the grill along with your main course. If making as an appetizer, grill the pita wedges while the cheese is cooking and pull both off the grill at about the same time.